Decarbonisation
Role of investors in accelerating the green industrial revolution and road to net zero
Published on 11th Mar 2021
The UK government's legislated ambition to reduce carbon emissions to net zero levels by 2050 represents one of the country's biggest challenges, as well as opportunities.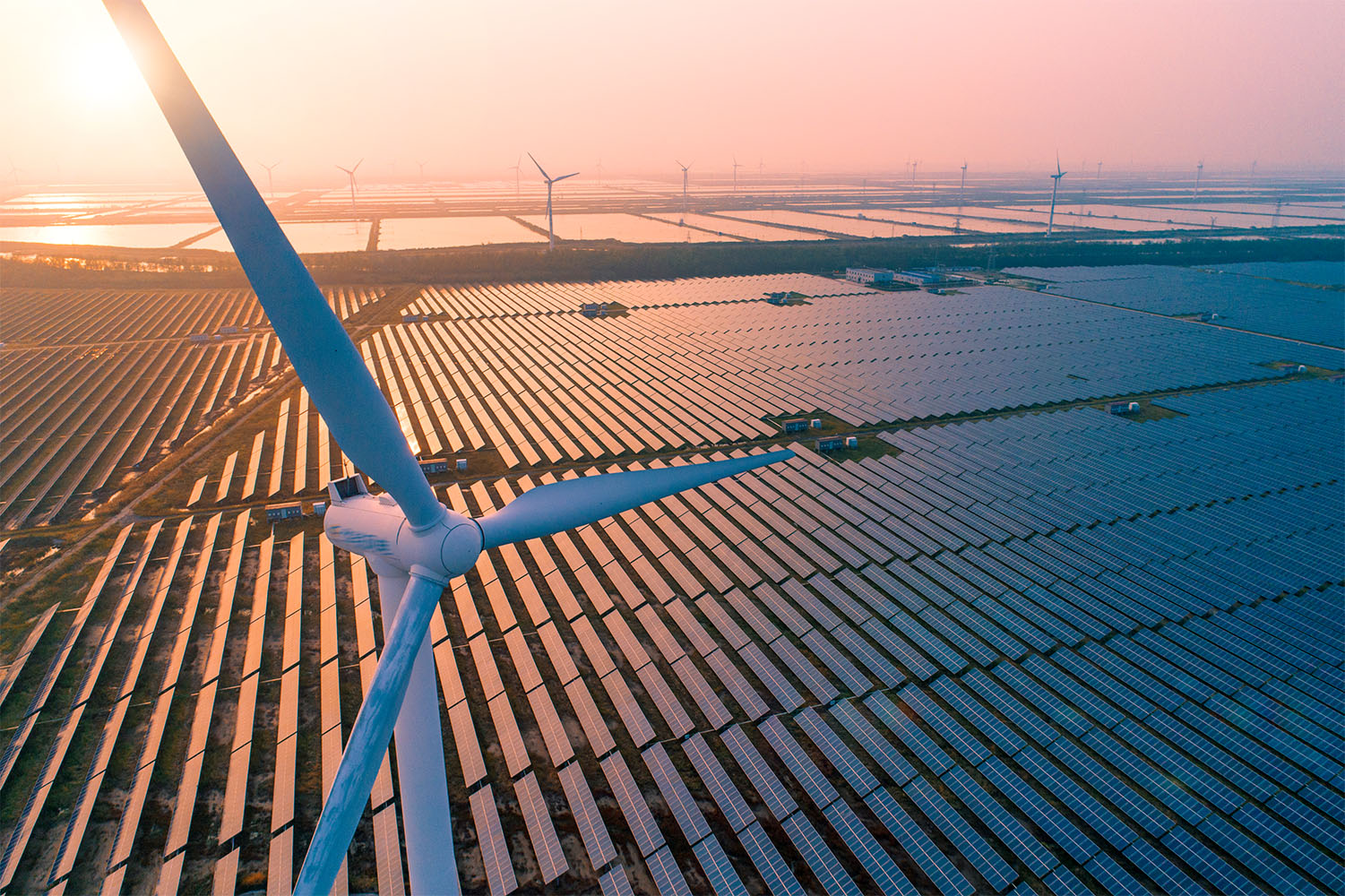 Green finance and innovation are at the core of both the government's Ten Point Plan for a Green Industrial Revolution and its Energy White Paper, both of which were released at the end of 2020. New and improved technologies are needed to decarbonise our economy, homes, businesses and transport. They need to be deployed at scale and be commercially viable.
Recently, Osborne Clarke hosted a lively panel and networking event, in collaboration with the Clean Growth Fund (CGF) to look at the role of investors in accelerating the innovation that is needed.
The panel, co-chaired by Osborne Clarke's Head of Decarbonisation, James Watson and Beverley Gower-Jones, Managing Partner at CGF, included James Bevan, Chief Investment Officer at CCLA and Mark Taylor, Deputy Director Energy Innovation at the Department of Business Enterprise Innovation and Skills (BEIS) – both cornerstone investors in the CGF, as well as Sir Roger Gifford, Chair of the Green Finance Institute and Alderman William Russell, Lord Mayor of London.
Here are the top four takeaways from the event.
1. There is opportunity in early stage clean tech investments
There was widespread support for the idea that the funding ladder for clean tech start-ups is broken. Billions have been put into grant funding for development of new technologies, including most recently as part of the UK government's Net Zero Innovation programmes. There is also plenty of debt and project finance to fund proven, scalable solutions.
But there is a gap at the seed or series A stage where the technology has been proven but the company is still at pre- or early revenue stage. These companies are too early for general VC funding but too mature for angel investors. This is the explicit space that the CGF is occupying and there are plenty of investment opportunities there.
2.  This is not a drill
The panel was unanimous that the time for talking had passed and it was now time for action. Projects have long timelines – at least 10 years for most of them. Action needs to be taken now to ensure that a strong pipeline of projects comes on stream in the UK.
Investors need to think about the long-term and take bold actions – not just track indices or base decision-making on historical information. We don't know which technologies are going to come through so investors should spread their investments across a broad range.
3.  ESG is not a fad
Yes, the term has become ubiquitous. But the substance behind Environmental, Social and Governance (ESG) – particularly in the need to move the dial on "E" – is real. And this is not about sacrificing returns for the greater good. If anything, investing in net zero is about better returns. There is an understanding that as regulations develop and climate risks begin to be realised,– investments in the net zero economy should deliver increasing returns.
4.  The role of government
Investors should take assurance from the UK government's commitment in this area. The government has already given long term policy signals to the market through its Ten Point Plan (for example, in bringing forward the petrol/diesel car ban). This will be built on this year through publication of the Heating Strategy, the Hydrogen Strategy and the Net Zero Strategy and hydrogen business models and carbon capture & storage business models. There is a pipeline of investable technology coming through via the Net Zero Innovation programmes. And the UK Infrastructure Bank and green gilts programme are intended to provide a level of assurance that capital will be available for exits.
How can Osborne Clarke help?
Osborne Clarke has considerable expertise in all aspects of the decarbonisation transition. Click here to register for updates, insights and invitations to events and webinars, or speak to you your usual Osborne Clarke contact to discuss how we can help your business.