Infrastructure services
Payment notice pitfalls persist for UK construction projects
Published on 12th Jul 2022
The recent Advance v Enisca judgment holds that pay less notices must refer clearly to individual payment cycles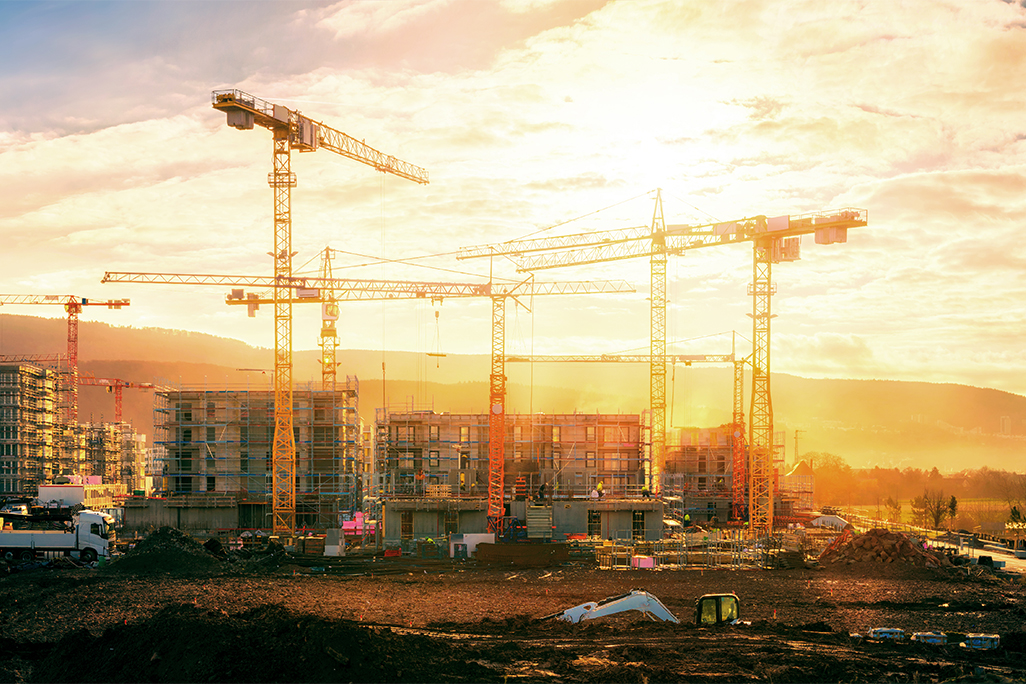 In the usual course of the payment process on construction projects, a contractor will submit its interim application for payment, which, in the absence of a valid payment notice or pay less notice, will become the notified sum that results in an obligation for immediate payment.
Usually, the employer would assess the contractor's application and submit a payment notice. When a pay less notice is validly issued in respect of an interim application, the amount due to the contractor is redefined to be the amount set out in that pay less notice, which can only be overturned by adjudication.
What happens when a pay less notice is served within a "window" that could validly apply to two different interim applications? Can the pay less notice cover both; and, if so, are there any specific requirements for the form or content? The recent judgment in Advance JV and others v Enisca Limited provides some of these answers and important points to consider for paying parties.
Certificates and notices
Advance, the main contractor, engaged Enisca, the sub-contractor, under an NEC3 Engineering and Construction Subcontract to design and construct a new water-treatment works, hydro-electric power generation facility and other works in Cumbria.
Enisca submitted two interim applications: Interim Application No. 24 (IA24) on 22 October 2021 and Interim Application No. 25 (IA25) on 19 November 2021. In response, Advance served a payment certificate and pay less notice on 25 November 2021, just one day in time for responding with a pay less notice to IA24. However, the payment certificate and pay less notice from Advance only referred to it being served in response to IA25 and the November payment cycle.
Advance argued that their payment certificate, which clearly stated it was in response to IA25, was also valid as a pay less notice in relation to IA24 on the basis that it met all of the requirements for a valid pay less notice in respect of IA24. The certificate was sent before 26 November, and the terms of the pay less notice would have indicated to the reasonable recipient that Advance did not intend to make any further payment, either in respect of IA24 or IA25.
Applying section 111(4) of the Construction Act in relation to the requirements of a valid pay less notice – in this case, the notice stated the sum due –  it stated the basis on which it was calculated and it was served in time. Nowhere in the Act does it state that a pay less notice has to refer expressly to a specific application.
Enisca upheld
However, Enisca disagreed and made the case that the contract and the Act made provision for specific notices to be served in respect of specific applications and specific notified sums.
The adjudicator and, subsequently, the court agreed with Enisca's approach. The argument accepted by the court was that "Whilst there was no absolute requirement for a pay less notice to make express reference to the notice to which it is responding, it must nevertheless be clear that it is, in fact, responding to that particular notice."
A payment notice must, therefore, be referable to individual payment cycles. IA25 was an application for a different amount from that previously applied for in IA24, albeit not by a significant margin; but these applications were – and were intended to be – substantively different and assessed at different dates.
Osborne Clarke comment
Although the judge in the case, Mr Justice Smith, did not give much credit to Advance's argument that there is nothing to prevent a pay less notice covering two applications, the door was not completely slammed shut. The focus of the decision was the need for clarity and for the notice to make clear reference to the relevant payment cycle. According to Mr Justice Smith, "It is difficult to see how one notice referable to only one assessment date could possibly be said to be responsive to two applications for payment"; however, this does not address the possibility of a pay less notice expressly referring to more than one assessment date.
The decision in this case is unsurprising and again demonstrates the consequences of getting notices wrong. While the door may remain ajar for the possibility of a notice covering two applications, the key takeaway is to be clear on what a payment or pay less notice is trying to achieve. If there is any doubt, the conservative approach of issuing separate notices in accordance with the requirements as to time and content is always recommended. Ultimately, the safest option for ensuring that you do not succumb to payment pitfalls is to seek advice.