Decarbonisation
Government sets out energy decarbonisation, consumption and charging agenda
Published on 9th Feb 2021
Expansive and comprehensive measures aim to change fundamentally the way that energy is generated and used in the UK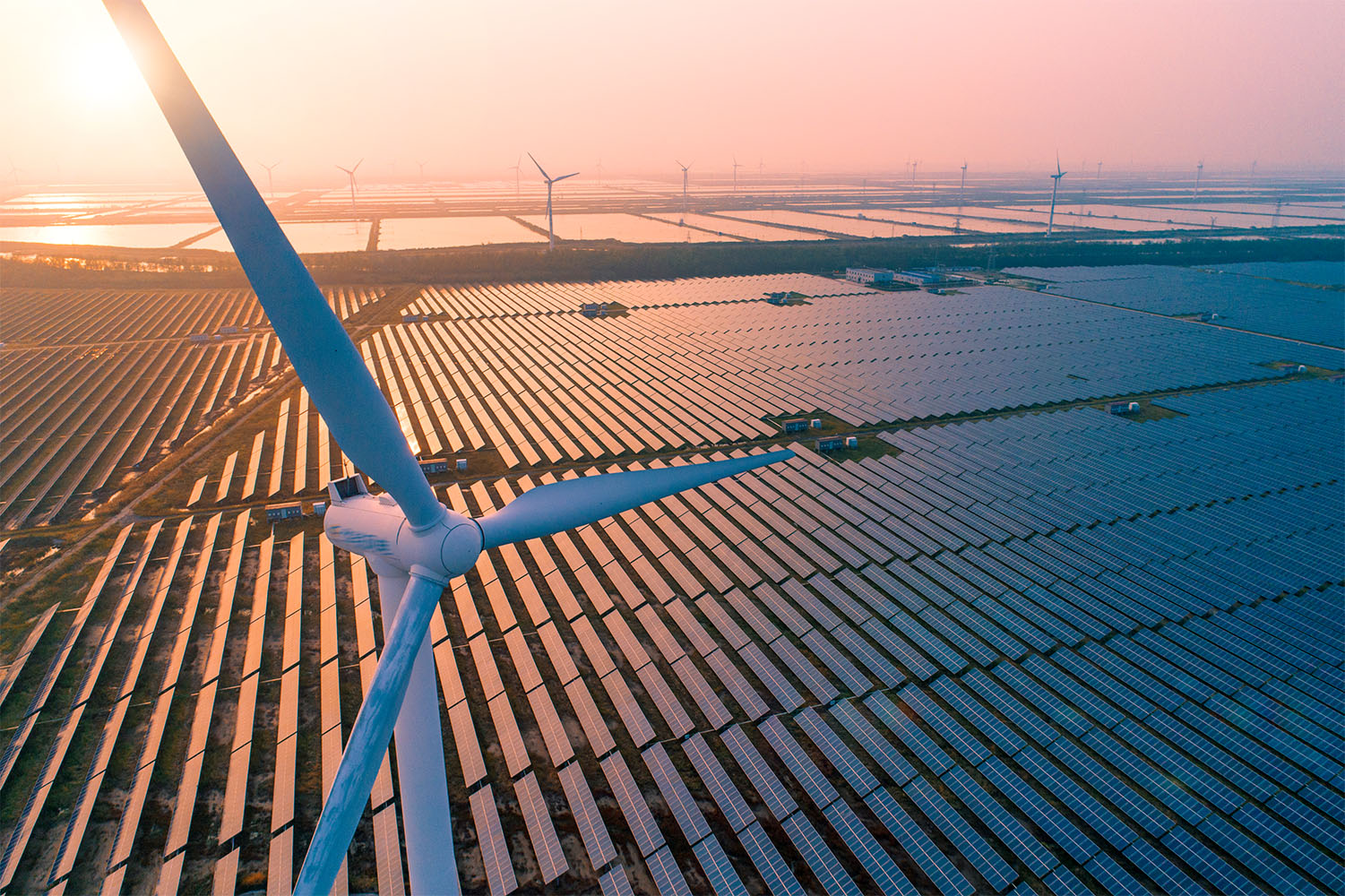 After more than a year of delay, the government released its "Energy white paper: Powering our net zero future" in December 2020. The milestone paper, the first of its kind since 2007, sets out how the government plans to decarbonise the energy system, deliver Boris Johnson's green industrial revolution, and reach the UK's legally binding target of net zero emissions by 2050.
The commitments and ambitions in the paper are extensive and, at around 170 pages, it does not make for light reading. Most of its measures, however, broadly fall within three pervasive objectives and themes: decarbonising energy generation, improving energy use and efficiency, and energy charging and consumers. What then are some of the measures that have been announced in order to achieve these three objectives, and how significant is the paper?
Decarbonising energy generation
Although the UK's energy mix includes an increasing percentage of renewable generation, the paper confirms that the shift away from carbon-intensive energy generation towards low or zero carbon energy generation must be intensified if the 2050 net zero carbon target is to be met. Replacing existing generation capacity with greener alternatives will not alone be sufficient – electricity consumption is expected to increase as a result of some net zero initiatives, especially the decarbonisation of transport and heating. The government notes that electricity consumption might increase by up to 100% from current levels by 2050.
The paper highlights a number of ambitions and measures designed to boost the UK's renewable energy generation capacity. These include:
A target of 40GW of offshore wind capacity (1GW of which is to be floating wind) by 2030.
Support for power carbon capture, utilisation and storage (CCUS) projects (with the target for one such project to be operational by 2030).
A commitment to explore the role that bioenergy with carbon capture and storage (which is noted as having "negative emissions" potential) could play in reducing carbon emissions.
Security of energy supply in light of a higher percentage of (largely intermittent) renewable generation in the energy mix is an increasingly important government focus. There is a clear commitment to new nuclear in the UK, including the support of one new large-scale nuclear project (a major project at Sizewell in Suffolk is currently under negotiation with EDF), together with up to £385m of investment into the next generation of nuclear technology.
Measures to improve energy infrastructure to support increasing levels of renewable generation are also set out. Proposals designed to monitor and encourage flexibility across electricity markets include the publication in 2021 of a new "Smart Systems Plan". The paper outlines the government's intention to invest to encourage innovation and commercialisation of longer-duration energy storage, and acknowledges that developments in this technology will be necessary to trigger private investment. Plans are also set out to encourage the use of digital tools to understand and manage efficient energy use and transmission to meet this challenge and to create market and regulatory frameworks that promote greater competition and innovation in the construction and operation of energy networks.
In announcing the paper, Alok Sharma, the former business secretary, noted that the shift to low-carbon generation is accompanied by a "decisive and permanent shift away from our dependence on fossil fuels"; an example being the launch of a consultation on bringing forwards the deadline for phasing out unabated coal generation from 2025 to 2024. The government has also pledged to support the oil and gas sector to repurpose its existing infrastructure in support of clean technologies.
Energy use and efficiency
The drive to reduce the amount of energy used in the UK is a theme that pervades a number of the paper's policies. Several energy saving and efficiency policies across the domestic, business and public sectors are described, including:
Year-long extensions to both the Green Homes Grant and the Public Sector Decarbonisation Scheme.
Domestic Energy Performance Certificates (EPC) improvement targets, and minimum "B" EPC banding for rented non-domestic buildings by 2030.
A shift towards green heating, including ambitions to scale up the installation of heat pumps to 600,000 installations a year by 2028.
These energy saving and efficiency measures are coupled with an ambition to shift to greener fuel alternatives.
Transport accounts for over a quarter of the UK's domestic greenhouse gas (GHG) emissions, and the six strategic priorities for transport decarbonisation describe a number of ways in which the government aims to reduce emissions in this area, including supporting electric vehicles and their accompanying infrastructure.
The paper also promises that the Department for Transport will publish a full plan in spring 2021 to set the UK's transport system on a course for net-zero. A commitment to hydrogen is also clear. The government is targeting 5MW of low-carbon hydrogen capacity by 2030 and will release a hydrogen strategy in 2021, which it says will "position the UK as a world leader in the production and use of clean hydrogen".
One of the more significant sections of the paper was the announcement of the UK Emissions Trading Scheme (ETS), which establishes for qualifying businesses the world's first net-zero carbon cap-and-trade market for emissions. The government states it will consult on how to align the cap with the net zero trajectory and will explore how the UK ETS could incentivise the deployment of GHG removal technologies, such as CCUS, which it says could have a fundamental role in decarbonising energy intensive industries.
There is a stated intention to consider linking the UK ETS internationally with other ETS schemes. However, no firm commitments have been made, which has led to criticism as to how effective the UK ETS will be in reducing global emissions. Although the EU remains the most obvious ETS linking partner, no decision on partnerships has been made, and the EU-UK Trade and Cooperation Agreement requires mutual cooperation on carbon pricing and "serious consideration" to be given to such linking.
Energy charging and consumers
A number of commitments designed to protect and empower energy consumers are set out in the paper to improve the choices offered to consumers in reducing their emissions, while ensuring a just transition to net zero and maintaining security of energy supply.
Measures to improve innovation, competition and consumer engagement are detailed in the paper, including proposals to review existing auto-renewal tariff arrangements and ensure accuracy and transparency in information provided on carbon content when choosing energy services. Although many of the announcements take the form of promised future consultations, material changes to the regulatory framework for the retail energy market appear highly likely over the coming years.