Banking and finance
France paves way on tackling crypto-asset risks identified by European authorities
Published on 1st Apr 2022
EU regulators' warn of crypto-asset concerns as investors in France look to recent legislation for protection in the nascent market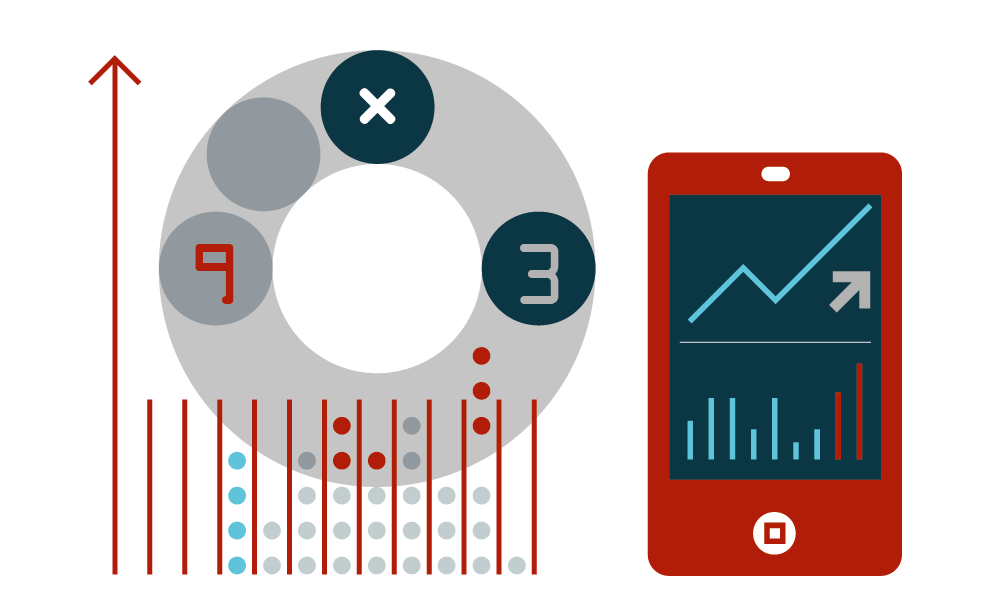 Three European supervisory authorities (ESAs) have issued (17 March 2022) a public warning about the risks associated with crypto-assets amid growing investment and interest in these financial products, and instances of dangerous practices by market participants operating within the European Union.
The warning by the European Banking Authority, the European Securities and Markets Authority and the European Insurance and Occupational Pensions Authority is aimed at retail investors. They deem crypto-assets as highly risky and speculative.
The ESAs say that many crypto-assets are unsuitable for most retail consumers as an investment and as a means of payment or exchange. They highlight the risk of loss and risks of misleading advertisements by participants in the sector, including recommendations made through social media or influencers.
The European financial regulators have listed the main questions that consumers should ask before investing, such as can you afford to lose all the money you invest, are you ready to take on high risks to earn the advertised returns, and do you understand the features of the crypto-asset or related products and services?
They also detail the risks arising from investments in crypto-assets, which include: extreme price changes; misleading information; lack of protection; product complexity; fraud and malicious activity; market manipulation, lack of price transparency and low liquidity; piracy, operational risks and security issues.
Protection under French law
The European financial authorities have observed a growing number of abuses in the crypto-asset market. However, while some market participants operating in Europe have practices that may jeopardise the interests of retail investors, French law has put in place a regime to protect the interests of these investors. 
The status of digital-asset service provider (DASP) has existed in French law since 2019, which provides rules to protect digital assets. Investor information is regulated, as are advertisements for digital assets. 
Rules for protecting digital assets
The DASP status was introduced by the French legislation for markets in digital assets, the PACTE law, in 2019. This status service providers who provide certain services on digital assets, as listed in L. article 54-10-2 of Monetary and Financial Code. The law created a registration obligation for DASPs carrying out certain activities, including, in particular, the conservation of digital assets (registered DASPs) and an optional licensing regime for DASPs willing to comply with stricter requirements than the mandatory registration regime or licensed DASPs.
The digital asset custody service requires the implementation of measures to protect these digital assets. The Financial Markets Authority General Regulation (RGAMF) imposes requirements relating to the protection of assets, such as a segregation obligation, a prohibition on the use of the client's digital assets and a restitution obligation.
In addition, the communication of DASPs is strictly regulated in order to protect the interests of retail investors.
Increased investor protection
Investor information is governed by the general rules of the Consumer Code, but also by the relevant provisions of the RGAMF (in particular, article 721-10 of the RGAMF in regard to licensed DASPs only).
Investors in digital assets also benefit from the protection afforded to consumers under the Consumer Code. Article L.111-1 of the code imposes an obligation to provide clear, legible and understandable information to consumers, particularly with regard to the essential characteristics of a service, including its risks. Article L.121-1 of the code condemns "unfair commercial practices" as being contrary to the requirements of professional diligence and altering or being likely to alter in a substantial manner the economic behaviour of the consumer. A misleading commercial practice, defined in Article L.121-2 of the code, is considered an unfair practice and, therefore, misleading information – for example, making people believe or clearly say that one is a certified DASP when this is not the reality – is illegal. In these cases, the DASP may also be held liable.
Article 721-10 of the RGAMF details the communication rules applicable to licensed DASPs only. It is up to licenced DASPs to define the technical terms used in an understandable manner, to include "clear and intelligible" warnings about the risks involved, and not to disguise, minimise or conceal important warnings. They are required to use "language standard in financial matters that is easily understood". Similarly, they must indicate that past performance is not indicative of future performance. Transparency is required regarding commissions, fees and other charges.
Although these disclosures are applicable to licensed  DASPs only, it is plausible that, in certain circumstances such as during litigation, some judges may use these rules, at least, for interpretative purposes. In any event, most market participants and registered DASPs – to date, no DASP has been licensed by France's Financial Markets Authority (Autorité des Marchés Financiers) (AMF) and there are only registered DASPs – already incorporate this risk warning.
Control of advertising
Direct advertising of digital assets is subject to a range of conditions. The advertising character of the advertisement must be obvious and immediately apparent. The advertiser must be clearly identifiable. The nature of the services offered by a prestataire de services sur actifs numériques (PSAN), or DASPs, must also be identifiable; and the risks associated with digital assets should be mentioned.
The DASP must clearly advertise that it is carrying out advertising on digital assets. If it does not do so itself, the communication provider should clearly identify the DASP as the advertiser of the advertisement.
Furthermore, DASPs should not minimise the risks associated with digital assets. They must clearly identify the risks; for example, the advertisement cannot clearly suggest a gain. They must also specify whether the capital is guaranteed or not. And the use of these products or services must not be presented as a game. It is also forbidden for DASPs to address minors directly. Finally, the legal or corrective information must be intelligible, legible and audible.
The Directorate General for Competition, Consumer Affairs and Fraud Prevention recently fined an influencer, Nabilla Benattia-Vergara, for misleading commercial practices on social networks when promoting training services for trading in digital assets. She was accused of not indicating the advertising nature of her publication and of misleading the consumer about the characteristics of the service and the results expected from its use.
Some advertising practices are only allowed for licensed  DASPs (although, to date, no PSAN has been licensed by the AMF. These include canvassing, quasi-canvassing, sponsorship or patronage, resulting in direct or indirect advertising of services on digital assets.
Osborne Clarke comment
In practice, some French DASPs have recently changed their marketing practices. Nevertheless, raising market participants' awareness of promotional communication and investor protection rules is a major challenge in order to ensure the protection of retail investors.
The warning needs to be viewed in light of the draft Markets in Crypto Assets (MiCA) regulation, which seeks to create a harmonised legal framework throughout the European Union for crypto-assets. The ESA's warning, along with the MiCA proposals, will help strengthen the protection of retail investors and ensure the same level of compliance requirements for the various market players.