Energy and Utilities
Energy and Utilities Update | 5 March 2020
Published on 5th Mar 2020
Welcome to our latest update on regulatory and market developments in the energy and utilities sector. In this edition we look at how the UK's extreme weather led to an increase in negative price events, the easing of the Government's ban on onshore wind and solar subsidies, the new powers added to Environment bill, and more.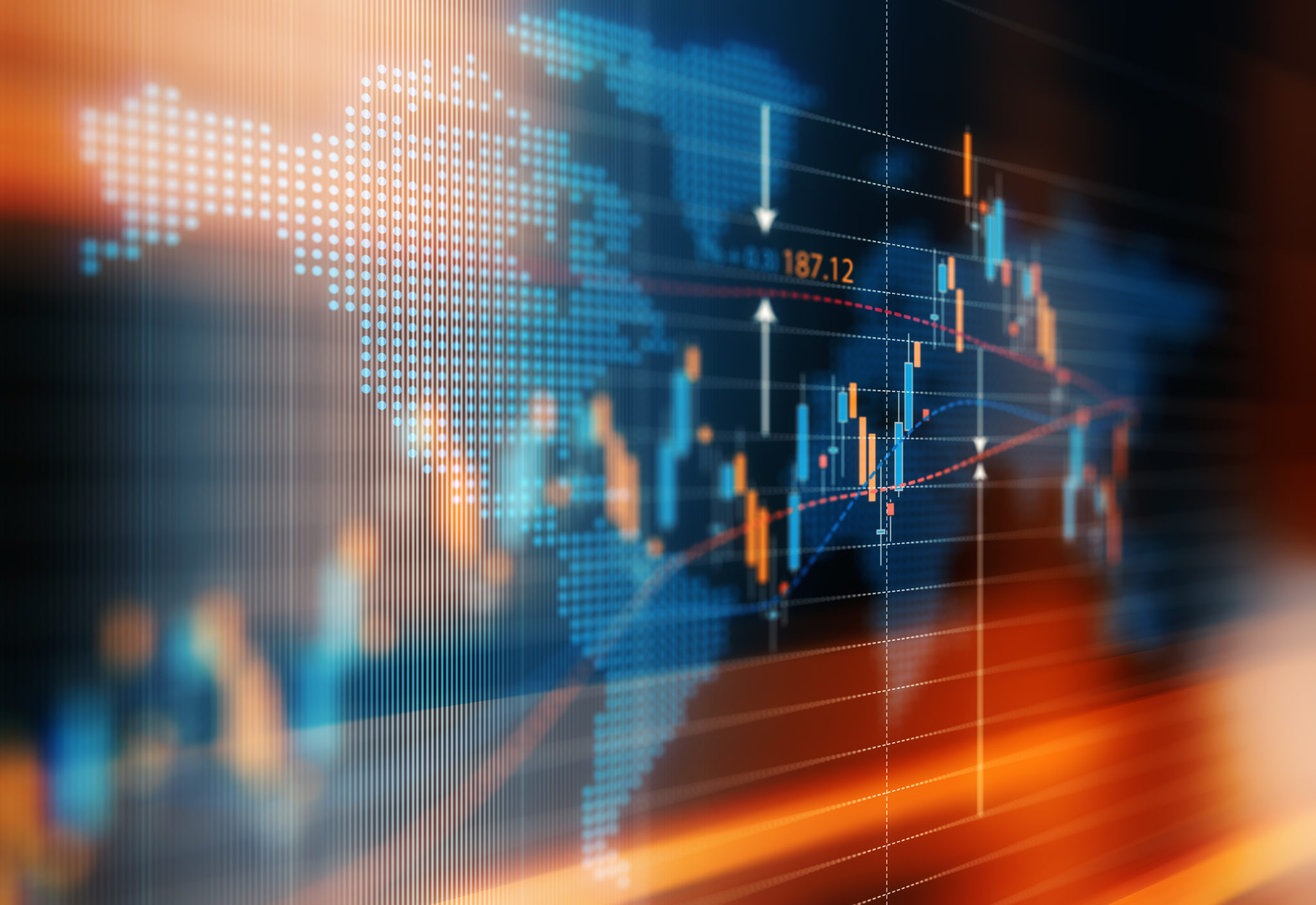 Extreme weather leads to increase in negative price events
An increase in extreme weather patterns together with a growth in the deployment of renewable generation on the electricity system have led to a rise in negative price events.
Electricity pricing in Great Britain is determined by supply and demand. A negative price event occurs when the supply of electricity outstrips demand in a given period and a generator has to effectively pay to export electricity on to the system, rather than being paid for exporting electricity during that period.
It has been reported that there have been 15 instances of intraday negative pricing already in 2020, meaning that during 15 separate half-hour periods generators were not deriving revenue for the electricity they were putting on to the system during that period.
More significantly, Storm Dennis in February led to an instance of day-ahead negative pricing, during which the high winds coupled with low demands for electricity led the system to be oversupplied with 12.5GW of wind power. The system price was sent down to -£60.00/MWh before recovering back into positive.
Periods of negative pricing present consumers of electricity with an opportunity to use excess electricity, such as for charging electric vehicles. However, this presents a challenge for generators in an electricity system which is increasingly supplied by renewable generation and is faced by weather patterns that are increasingly extreme. As such, there is perhaps a real opportunity for energy storage in light of these trends.
Read more here.
Government lifts ban on new onshore windfarm and solar subsidies
In a reversal of existing policy on onshore wind subsidies and as part of efforts to meet the UK government's legally binding target for net-zero emissions by 2050, the Department for Business, Energy and Industrial Strategy (BEIS) has announced that onshore wind and solar will now be allowed to compete for Contracts for Difference (CfDs) after a five-year exclusion from the subsidy scheme. CfDs work to stabilise the generator's revenue at a pre-agreed strike price for the duration of the contract.
In its consultation published on 2 March 2020, BEIS proposes that solar and onshore wind will be classified as pot 1 established technologies and will compete in the pot 1 auction in 2021. BEIS has also proposed the creation of a separate pot for offshore wind as well as allocating floating offshore wind projects a distinct strike price from conventional, fixed-bottom projects.
There are, amongst others, additional proposals to extend the delivery years of the CfD scheme from 31 March 2025 to 31 March 2030 and exclude new coal-to-biomass conversions from future auctions.
Read the consultation here.
New powers added to Environment bill
The UK government has made new additions to the Environment Bill as it entered its second reading in the House of Commons on 26 February 2020. The Bill was re-introduced to Parliament in January 2020 following 2 years of Brexit-related delays. The Bill sets out the UK's green standards and environmental protection laws after Brexit.
The government's new additions include an obligation which requires every Secretary of State in future UK governments to consider whether the introduction of any new legislation will reduce existing levels of environmental protection. The Bill also creates new powers to implement the government's manifesto commitment to ban plastic waste exports to developed countries and includes a consultation on specific restrictions.
Baxi and Bristol Energy trial heat-as-a-service
Bristol Energy, an energy supplier, and Baxi Heating, a smart heating and water solutions company, have completed a year-long trial in partnership with Energy Systems Catapult, a not-for-profit centre set up to accelerate the UK's energy transformation, in which 100 homes across the UK were fitted with smart heating systems.
The companies trialled a Heat Plan where consumers purchased hours of heating rather than units of energy (kWh) as a "heat-as-a-service" package.
Baxi Heating provided a contract for a replacement heating system which offers a servicing and maintenance bundle alongside the energy required. Bristol Energy trialled two Heat Plan options: the first, a fixed price for heat and hot water based on existing data and the second, a pay-as-you-go scheme. Energy Systems Catapult also tested the performance of hybrid heating systems that combine traditional gas boilers with an electric heat pump at five homes.
Following the trials, users said they were open to relying entirely on a heat pump if they paid a fixed weekly amount. They also said that having inclusive servicing and maintenance would offer confidence in adopting unfamiliar technology.
Pivot Power places orders for two 50MW battery storage arrays
Pivot Power, an electric vehicle (EV) charging infrastructure company, is aiming to develop 2GW of energy storage arrays in the next decade.
As part of this aim, Pivot Power has entered into a deal with energy technology firm Wärtsilä to install two 50MW battery storage arrays in Oxford and Kent.
The batteries have a modular design, which means additional batteries can be co-located as part of an integrated system to increase capacity.
The batteries will maximise efficiency through the use of artificial intelligence software which responds to market signals such as energy prices and the carbon intensity of the grid mix, enabling operators to make smart decisions on when to charge and discharge.
Read more here.
SMETS2 smart meters hit 4 million milestone
On 26 February 2020, the Smart Data Communications Company announced that four million second-generation smart meters (SMETS2) have now been installed.
SMETS2 are fully interoperable and continue to work even if you switch energy supplier, unlike their SMETS1 counterparts, and consequently the take-up has been more popular, with a 13-fold increase in 2019.
Read more here.
Template contracts released for the Heat Networks Investment Project
Triple Point Heat Networks, the manager of the government's £320 million Heat Networks Investment Project, has released a suite of template heat network contracts to be used to assist the rollout of heat networks.
Thirteen template contracts have been published, including Concession Agreements, Plot Connection Agreements, Framework Supply Agreements and Customer Supply Agreements to be used by anyone involved in setting up a district heating scheme.
Triple Point Heat Networks has said that the template contracts will help reduce costs and be a useful starting point for contract creation and negotiation.
Read more here (£).
Sumitomo invests $46 million in cryogenic storage
Sumitomo Heavy Industries , an industrial machinery manufacturer, has invested $46 million in Highview Power, a cryogenic energy storage company.
Currently most energy storage batteries use conventional lithium-ion technology. However, Highview Power uses energy to compress and cool air to minus 190 degrees centigrade until it liquefies. The liquid is then stored in tanks and then reheated, creating a high pressure gas that is used to drive turbines and generate electricity.
Highview claims that its cryogenic technology can be used in installations that can deliver between 100 megawatt hours to 2 gigawatt hours of energy and has a 30 year lifespan.
Read more here (£).
Osborne Clarke's Regulatory Outlook
We thought you might be interested to see the latest edition of Regulatory Outlook. This is our six-monthly horizon-scanning report, covering 15 areas of business regulation, including data protection, competition, consumer law and product regulation. This edition has a special focus on responsible business.