Energy and Utilities
Energy and Utilities Update | 3 July 2020
Published on 3rd Jul 2020
Welcome to our latest update on regulatory and market developments in the energy and utilities sector. In this edition we look at the introduction of a Balancing Services Use of System price cap, changes to the Renewable Heat Incentive, a £80 million government investment aimed at reducing carbon emissions, and more.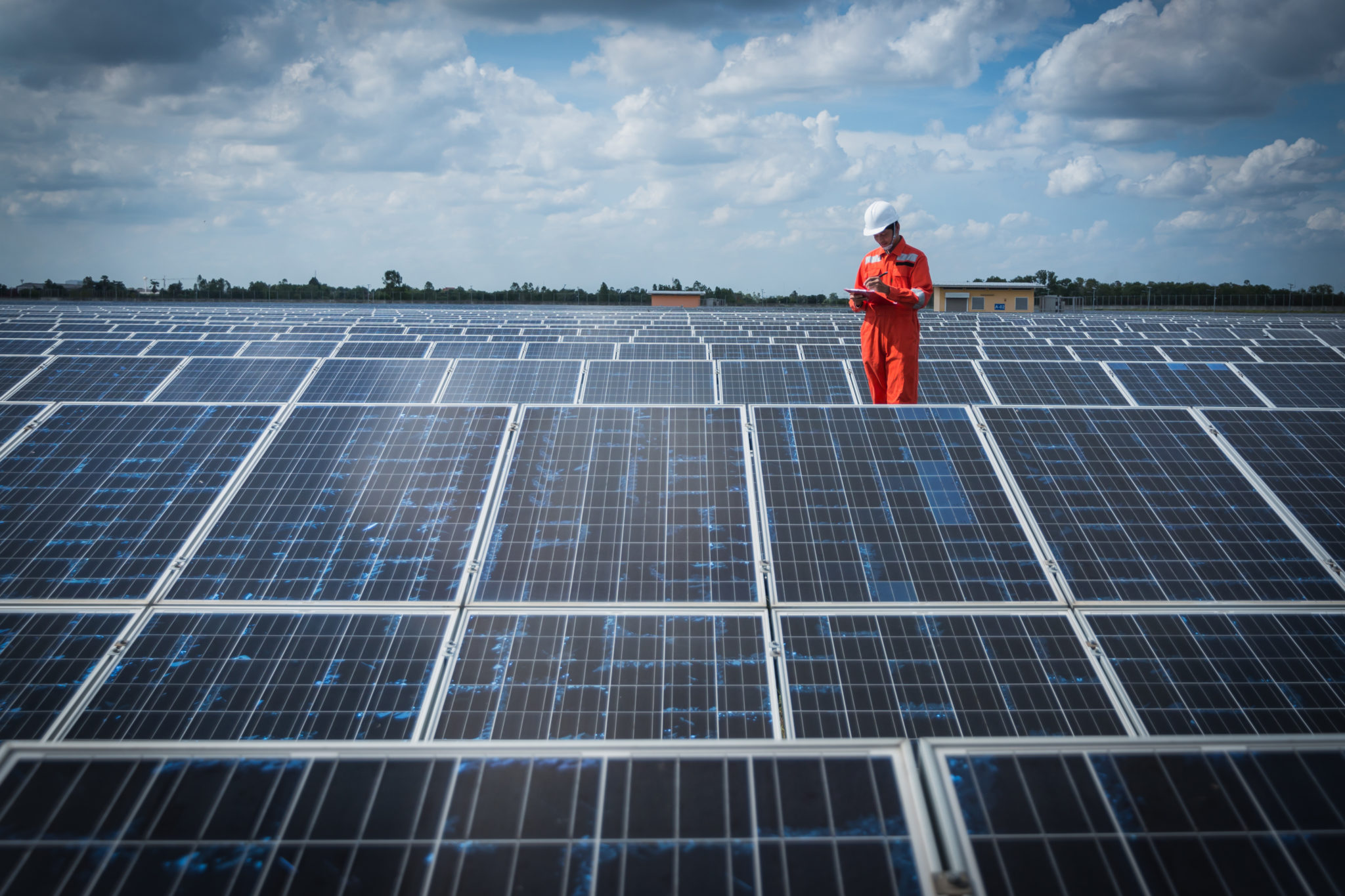 Ofgem introduces a Balancing Services Use of System price cap
Ofgem has approved a change to the Connection and Use of System Code that introduces a cap on the Balancing Services Use of System (BSUoS) price of £15/MWh, which will apply from 25 June 2020 to 31 August 2020. This decision follows a forecast by National Grid ESO that the cost of balancing the electricity system from the period between May and August 2020 would be £826 million – a £441 million increase from the amount forecasted in February 2020. This increase in costs is largely due to the change in demand for electricity arising from the Covid-19 lockdown measures.
Any additional BSUoS costs that are incurred while the price cap is in place (and cannot therefore be recovered) will be deferred and recouped through BSUoS charges, which will be apportioned equally across all settlement periods in 2021/22.
 Government confirms changes to the Renewable Heat Incentive
The government, in its bid to support "businesses and job creation at a time when economic recovery is so important"  in light of disruption caused by the Covid-19 pandemic, has announced changes to the Renewable Heat Incentive (RHI)
Non-domestic applicants for the RHI, who successfully applied during the second allocation of tariff guarantees, will be offered an extension to deliver their low-carbon projects to a flat date of 31 March 2022. This represents an extension to original commissioning deadlines of at least 14 months.
The government has also confirmed that the domestic RHI scheme will remain open to new applicants for an additional 12 months (until 31 March 2022), whilst the non-domestic RHI will close to new applicants on 31 March 2021.
The changes to the scheme are expected to avoid 1.2 million tonnes of carbon emissions and represent an important step in the UK's journey to net-zero. The government has also stated that the changes will provide support to businesses and protect jobs in the low carbon heating sector.
Ofgem proposes new checks on energy suppliers
Ofgem has launched a consultation on licence modifications that aim to ensure consumer protection from poor customer service and the financial instability of energy suppliers. This consultation was triggered by concerns over the numbers of energy suppliers collapsing in 2019. Ofgem also notes in the consultation that its proposals have become increasingly urgent as a result of the disruption to the retail energy market caused by Covid-19.
Ofgem's proposed modifications focus on: promoting more responsible risk management by energy suppliers; improved governance and increased accountability; and enhanced market oversight by the regulator.
Under the proposals, suppliers will be required to prove that they can meet their financial obligations. Where a supplier is unable to demonstrate this, Ofgem will have the power to prevent the supplier from taking on more customers. Ofgem has also proposed the introduction of new licence requirements to minimise market disruption if an energy supplier fails.
The deadline to respond to this consultation is 20 August 2020.
More consumer trust needed around heat networks urges Ombudsman
Matthew Vickers, the chief executive of the Energy Ombudsman, has urged the energy sector to address consumer distrust in heat networks, noting that it is essential for the success of heat networks that consumers feel confident in using new, unfamiliar technologies and services.
Heat networks provide heat and hot water from a central source through the use of insulated pipes and are not currently regulated or subject to specific protections for heat network customers (unlike other utilities). Ofgem is, however, expected to be appointed as the appropriate body to regulate heat networks, subject to a final policy decision.
The concern raised by the ombudsman comes despite the latest annual report from the Heat Trust, an independent non-profit consumer champion for heat networks, which states that complaints regarding heat networks reduced by 54% in the 12 months to 26 May 2020.
Government announces £80 million investment in a greener future
The government has announced that it will invest nearly £80 million towards reducing carbon emissions across homes and industry as part of its decarbonisation agenda and net-zero ambition.
The funding announced includes:
£30 million towards the first phase of the Industrial Energy Transformation Fund, which helps energy intensive industries cut their carbon emissions;
£25 million for heat networks which reduce carbon and cut energy bills for customers; and
£24 million towards nine innovation projects, which help to develop energy efficient homes.
The majority (£14.6 million) of the £24 million awarded to innovation projects will go towards the installation of heat pump trials in 750 homes across the UK, with grants awarded to both Ovo and Eon. Funds of £7.7 million will be used to install green technology and insulation in more than 300 council houses as part of the Whole House Retrofit Project. The remaining £1.8 million will be used to support innovative green home finance products.
OVO Energy to lead major net-zero carbon-heating trial
Energy supplier OVO Energy has announced the launch of the Zero Carbon Heating Trial. Funded by the government, the 250-home trial will be the largest of its kind in the UK and will offer homeowners a free heating system and energy efficiency upgrades worth up to £15,000. The technology provided, which may include heat pumps, hot water cylinders and loft insulation will be tailored for each house.
The trial, which allows participants to keep the technology provided to them, is part of OVO's goal to help its members halve their carbon footprints by 2030. If you are a homeowner in the South East of England (with outdoor space) and have an internet connection you can register your interest in the scheme, which will be subject to further criteria (to be confirmed).
Good Energy bumps up stake in Zap-Map to 50%
Amid the growing confidence in the electric vehicles market, renewable energy supplier and energy-generation company Good Energy have increased their stakeholding in Zap-Map's parent company, Next Green Car, to 50%. Zap-Map is an app which helps electric vehicle drivers find available charge points and claims to have over 100,000 registered users.
The funding for the acquisition took the form of a convertible loan, which provided Good Energy with an option to increase its stake in Zap Map from the initial 13% purchased in March this year. As part of the funding, Good Energy will appoint two members to Zap-Map's board.