Energy and Utilities
Energy and Utilities Update | 24 July 2020
Published on 24th Jul 2020
Welcome to our latest update on regulatory and market developments in the energy and utilities sector. In this week's edition we look at Ofgem's Energy Regulation Sandbox, an Ofgem consultation on proposed changes to supply licence terms and conditions, plans for a European hydrogen pipeline network, and more.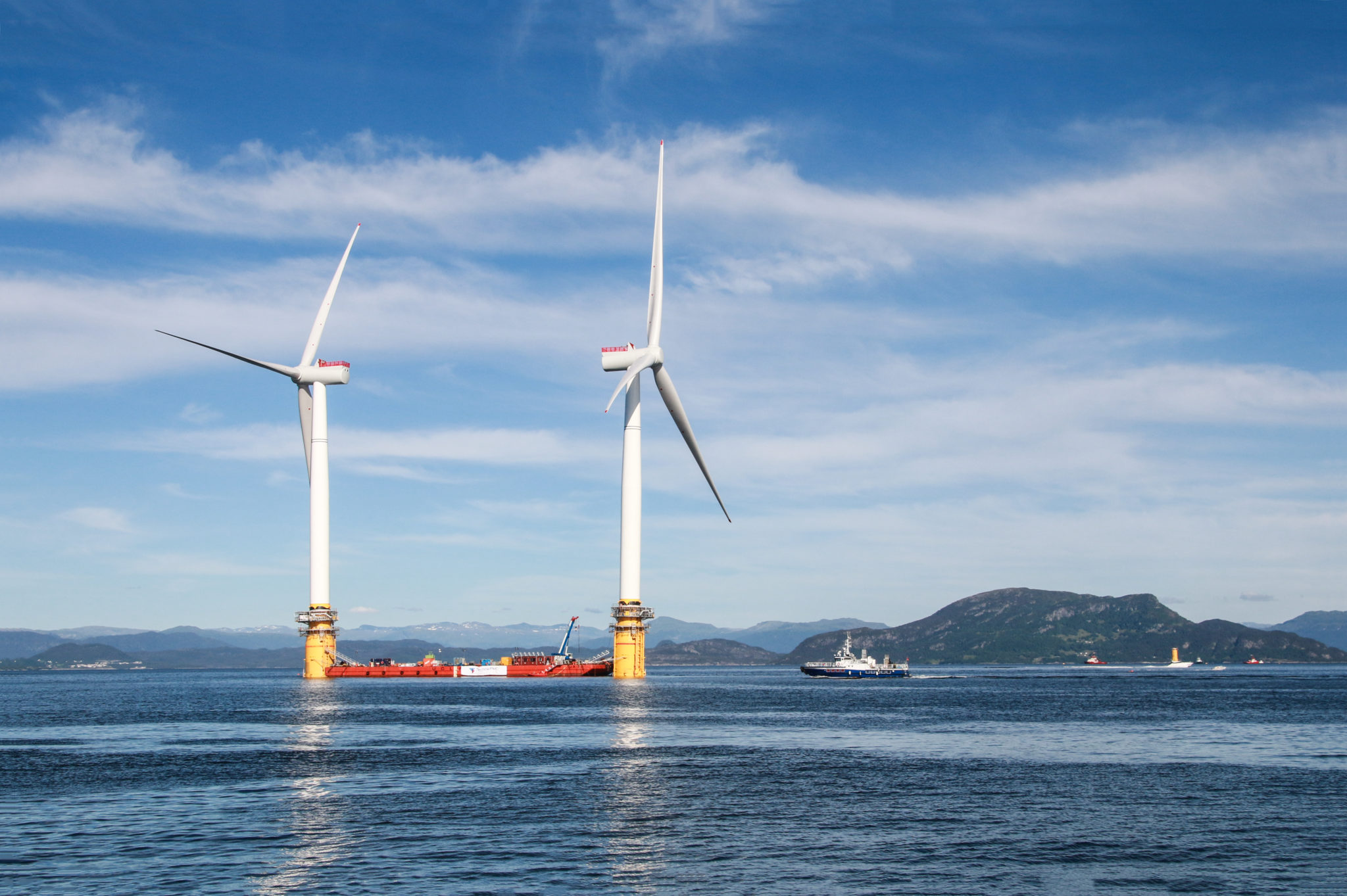 Ofgem opens applications to its Energy Regulation Sandbox
Ofgem has opened applications to its Energy Regulation Sandbox and has published guidance explaining what the Sandbox is and how it can assist innovators that are seeking to launch new products or systems onto the market.
The Sandbox aims to prevent the rules that govern the energy system from acting as a barrier to innovation in the transformation of energy systems. As such, it aims to help innovators trial or bring to market new products, services, business models and methodologies that might otherwise be restricted by these rules.
It is available to start ups, new sector entrants, established sector players or third sector bodies. Innovators can apply for assistance for projects that are at any stage in development, from the early stages of R&D, to just prior to launch.
The following services can be made available to applicants of the scheme:
Where new projects are being trialled for introduction to the market, the Sandbox can provide bespoke guidance on any applicable rules, comfort as to the application of the rules and time-limited derogations from specific rules.
When bringing such projects to market, the Sandbox can provide confirmation as to whether a proposed activity is permissible, and where a rule is blocking innovation, derogations to that rule may be granted.
Innovators that are not Sandbox ready will be able to access feedback from Ofgem which will publish general guidance on common issues arising from this feedback service.
Ofgem announces new consultation on proposed changes to supply licence terms and conditions
As part of its Decarbonisation Action Plan, Ofgem has opened a public consultation on proposed changes to the terms and conditions upon which energy suppliers are granted supply licences. These changes are designed to accelerate innovation in energy efficiency products and services for consumers and support decarbonisation. The proposals include: allowing licensed suppliers to apply for derogations from particular provisions of their supply licence for a limited time period; and granting supply licences for specific geographic areas or premises types.
In the consultation, Ofgem acknowledges that there are currently "aspects of regulation that may unintentionally block firms from bringing potentially beneficial products and services to market." The regulator hopes that the proposed changes will "widen the range of innovations offered and innovators offering them," thereby benefiting consumers by making the energy system more efficient.
The consultation will close on 12 October 2020.
Gas grid operators unveil plan for "backbone" of Europe's hydrogen infrastructure
A consortium of 11 gas infrastructure companies have produced plans to create a hydrogen pipeline network of almost 23,000km by 2040. The proposed pipeline network will run through Germany, France, Italy, Spain, the Netherlands, Belgium, Czech Republic, Denmark, Sweden and Switzerland. The proposal comes shortly after the European Commission's hydrogen strategy was released.
The pipeline network will connect future hydrogen supply and demand centres and it is hoped that the construction of hydrogen infrastructure will facilitate the scaling up of the production and use of hydrogen across Europe.
The report predicts that the  network should be capable of transporting more than the anticipated 1,130 TWh of annual hydrogen demand in Europe by 2040, and will cost between €27 and €64 billion.
Green hydrogen set to reach price parity with natural gas by 2035
Green hydrogen (which is produced using renewable electricity) currently costs around £140 per MW hour. As such, it is considerably more expensive than natural gas.
Dr Angie Needle, Director of Strategy at Cadent, has however predicted that green hydrogen could reach a price equal to that of natural gas by 2035 to 2040. This prediction takes into consideration technological advances in the electrolysis process used to produce hydrogen and potential increases in carbon prices.
Needle warned that whilst the UK is relatively advanced in terms of its technological advancements in hydrogen, a more robust hydrogen strategy is required in order to avoid the UK losing its competitive edge. She also called for the UK to invest in blue hydrogen (which is produced using natural gas), despite its higher emission levels, in order to stimulate the development of the hydrogen sector.
Electric vehicle developments this week
New community charging scheme launched
A new electric vehicle (EV) charging scheme has been launched in Cumbria, with the aim of increasing EV numbers in areas where households may not have private driveways in which chargers for EVs can be installed.
Community benefit society Charge my Street, which installs and operates community charge points, and climate change and sustainability organisation Cumbria Action, have jointly launched the new charging scheme. The project is currently looking for 100 businesses which have sites suitable for EV chargers in Cumbria and Lancashire to join the charging network. The scheme envisages that EV chargers will be available for use by the general public, as well as staff and customers of the host businesses.
WPD announces its "Take Care" project
Following research published in May 2020 by Western Power Distribution (WPD), the distribution network operator, which forecast a significant increase in EV numbers, WPD has this week announced a new £1 million "Take Care" project in collaboration with motorway service operator, Moto.
The project will invest in designing, testing and trialling new technologies which can deliver the electricity capacity required for rapid EV chargers to be installed at service stations across the UK. WPD predicts that this innovation will result in a total saving of £33.3 million across the UK should the technology be rolled out to 75% of existing service stations.
SSEN calls on government to boost UK charging networks
SSEN, another electricity distribution network operator, has published a report urging the government to work alongside the electricity industry to establish the world's most extensive EV charging network in the UK by 2025.  The report emphasises the importance of such a network in empowering consumers to switch to EVs, and in achieving a green recovery following disruption caused by the Covid-19 pandemic.
The report also suggests that the government might replicate a model used in the Netherlands for the procurement of area-wide public EV charge points as a means ofaccelerating the accessibility of EV charging infrastructure in a cost-effective and fair way.As highlighted in the report, the Netherlands has the highest density of EVs and chargers per 100km in the world.
TFL sets out new procurement plans to decarbonise operations
Last week, Sadiq Khan, the Mayor of London, announced new plans to increase the amount of electricity that Transport for London (TfL), one of the UK's largest power consumers, procures from renewable sources. The plans, which are still subject to sign-off from TfL's finance committee, could see TfL signing direct power purchase agreements (PPAs) with renewables projects. This represents a major departure from TfL's traditional electricity procurement process, which sees TfLs electricity supplied by National Grid through the Crown Commercial Service.
TfL has previously discussed plans to create a "zero-carbon" railway by 2030 and it is hoped that these measures will assist in reaching this target. Signing PPAs is a readily available option to decarbonise TfL's operations as its entire fleet is already electrified. It is initially envisaged that, through a staged approach, 10% of TfL's electricity demand would be met through such PPAs by Spring 2022.