Energy and Utilities
The Energy Transition | UK government announces Growth Plan
Published on 26th Sep 2022
Welcome to our top picks of the latest energy regulatory and market developments in the UK's transition to net zero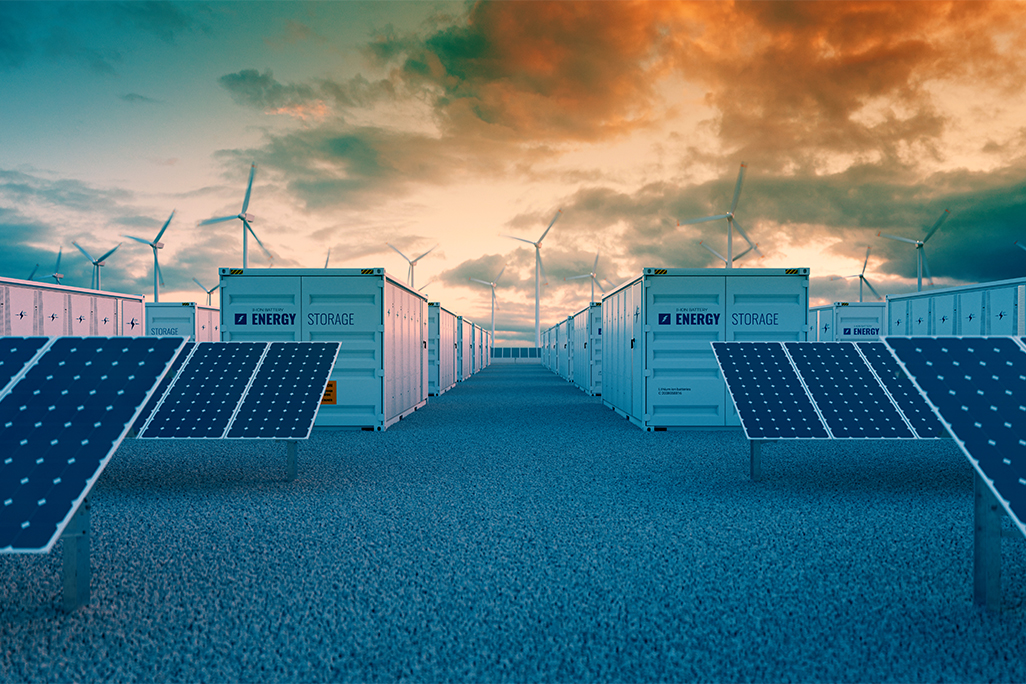 This week, we look at the energy announcements within the government's "growth plan", Ofgem's plan to reform the way imbalance costs are recovered, recent developments within the electric vehicle sector and how businesses are calling on the government to build economic resilience through net zero. 
Government announces measures to tackle rising energy costs and boost energy infrastructure development
The government has published The Growth Plan 2022 as part its emergency fiscal event announced by the chancellor last Friday, which contains a variety of measures addressing the rising cost of energy and the transition to net zero. These include a number of policies which had been announced prior to the fiscal event, including the Energy Price Guarantee, the Energy Bill Relief Scheme (ERBS), the Energy Markets Financing Scheme and the prioritisation of certain infrastructure projects.

The ERBS aims to support businesses with their rising energy bills. The scheme will introduce a discount on wholesale gas and electricity prices for all non-domestic customers and will apply to energy used between 1 October 2022 and 31 March 2023. Customers who will be eligible to benefit are businesses, charities and public sector organisations including schools, hospitals and care homes. The discount is expected to be in the form of a supported wholesale price of £211/MWh for electricity and £75/MWh for gas. These prices are far below the anticipated wholesale prices for electricity and gas over the coming winter. Similar to the relief provisions for domestic consumers, this scheme will not dictate the exact price customers pay (which will be based on various factors including network charges and operating costs), but rather the price per unit. 

The relief scheme for domestic consumers which was announced in early September will be offset by a number of initiatives, including the decoupling of renewable power pricing from the wholesale gas market and moving nuclear plants and renewable generators from the existing Renewables Obligation scheme onto voluntary Contracts for Difference (CfDs). These changes would mean that generators would forego revenues available in existing market conditions while benefiting from long-term revenue certainties offered by CfDs. 

The Bank of England will deliver the £40 billion Energy Markets Financing Scheme to address the liquidity requirements of energy firms resulting from the current volatility of energy prices. This scheme will provide short-term finance to firms which provide a "material contribution to the liquidity of the UK energy market". This support will be in the form of a 100% guarantee from commercial banks, and companies will be able to apply for this from 17 October 2022.

The government has also announced that it will accelerate the delivery of a number of energy infrastructure projects, aiming for construction of such projects to commence by the end of 2023. These projects include various hydrogen, offshore wind and carbon capture and storage projects, as well as supporting the Local EV Infrastructure Fund and the Rapid Charging Fund. The announcement also highlighted the planning issues that are faced in developing onshore wind farms and includes proposals to bring planning policy for onshore wind projects in line with that of other infrastructure, in order to accelerate development of such projects.
Ofgem consults on shift to fixed balancing charges
Ofgem has launched a consultation on its proposals to amend the way that Balancing Services Use of System (BSUoS) charges are collected from electricity network users. BSUoS charges are the means by which the National Grid Electricity System Operator (NGESO) recovers costs associated with balancing the electricity transmission system. Ofgem's proposals are intended to provide suppliers with more certainty over these costs by allowing them to be recovered via a flat volumetric charge, which would be known in advance. The charge would be fixed for a year and set three months in advance, marking a departure from the current charges. 

The BSUoS charges currently apply to generators producing more than 100 MW of electricity and use a volumetric charge which fluctuates every thirty minutes depending on the costs incurred by NGESO. For the current year to May, charges have varied from as little as £6/MWh to as much as £100/MWh. Ofgem states that this change will improve competition and reduce barriers to entry by increasing security and reducing suppliers' exposure to price volatility. It would also remove the counter-intuitive incentive that allows suppliers who are able to respond to expected price changes to reduce their exposure, whilst leaving those who are in a weaker position and less able to respond to frontload the cost. Consumers would also benefit from the increased stability via lower tariffs as there would no longer be a need to charge a premium that may be needed to make up the BSUoS charges. 

The consultation follows the research conducted by two taskforces which were set up by Ofgem, led by NGESO, to review BSUoS charges. The first was tasked with reviewing how charges could better provide forward-looking price signals, whilst the second considered who should be liable to front these costs and how recovery of such costs should be governed. These taskforces concluded that charges should be treated as cost-recovery and paid as final demand. CUSC modification CMP308 was therefore introduced in April 2022, which shifts liability for charges onto final demand from April 2023. 
Ofgem intends to introduce the proposed change to BSUoS charges alongside CMP308 in April 2023, with a deadline for responses to its the consultation of 19 October 2022. 
Charging points: driving developments in the EV sector 
The International Energy Agency (IEA) in a recent report on the electric vehicle (EV) market looked back at its development over the past 10 years and suggested how it can be further supported. In 2012, 120,000 EVs were sold worldwide; the same amount were sold per week in 2021. In order to reach the goal set at COP26 that EVs should be "'the new normal" by 2030, EV sales will need to amount to 60% of global car sales. For this rapid deployment to take place, a global network of 18 million charging points will be required – 10 times the amount available in 2021. In July 2022, the UK had 32,011 charging points. The increase requires a huge change in a nation's infrastructure. The IEA calls for companies and governments to cooperate with infrastructure providers to facilitate this transformation. 

Meanwhile, Barclays has announced it is joining the Climate Group's EV100 initiative as part of its strategy to decarbonise its UK business. This involves a commitment to electrify its UK vehicles by 2025 and its global fleets by 2030, when the ban on internal combustion engines is set to come into force in the UK. Since EV100's inception five years ago, companies that are part of the initiative have installed 16,900 EV charge points to overcome the most significant obstacle to EV ownership cited by consumers – the lack of charging infrastructure. Last month, the government launched a £20 million pilot scheme to develop 1,000 public charge points. 
Businesses urge the government to build economic resilience by delivering net zero 
Amazon, the Co-op, Zurich Insurance, Coca-Cola, IKEA, Sky and Aviva are among the 116 signatories to an open letter to the prime minister, co-ordinated by Corporate Leaders Group (CLG) UK, calling on the government to tackle the energy crisis whilst also addressing the UK's long-term net-zero targets. The signatories to this letter represent £1.8 trillion of market capitalisation and employ over 425,000 members of staff. The letter comes after recent government announcements on the energy crisis gave rise to concerns that the policies being introduced are not addressing long-term climate goals. 

The signatories call on the government to prioritise policies which accelerate the energy transition whilst also increasing the efficiency of homes and businesses. The letter states that policies that tackle both priorities could reduce household bills by up to 7% by 2025 and up to 50% by 2035, while also creating jobs and improving social equality. The letter also highlights the economic impact resulting from climate events and cites the £333 million economic loss from flooding in 2019/2020, suggesting that a more robust strategy to reach net zero targets and end reliance on fossil fuels would provide better energy and food security for the UK. 

CLG UK has also published a report which makes similar suggestions about tackling the energy crisis with both short- and long-term goals in mind. These include focusing on long-term climate change goals as well as economic growth.