Energy and Utilities
The Energy Transition | UK government announces funding to reduce reliance on fossil fuels
Published on 3rd Oct 2022
Welcome to our top picks of the latest energy regulatory and market developments in the UK's transition to net zero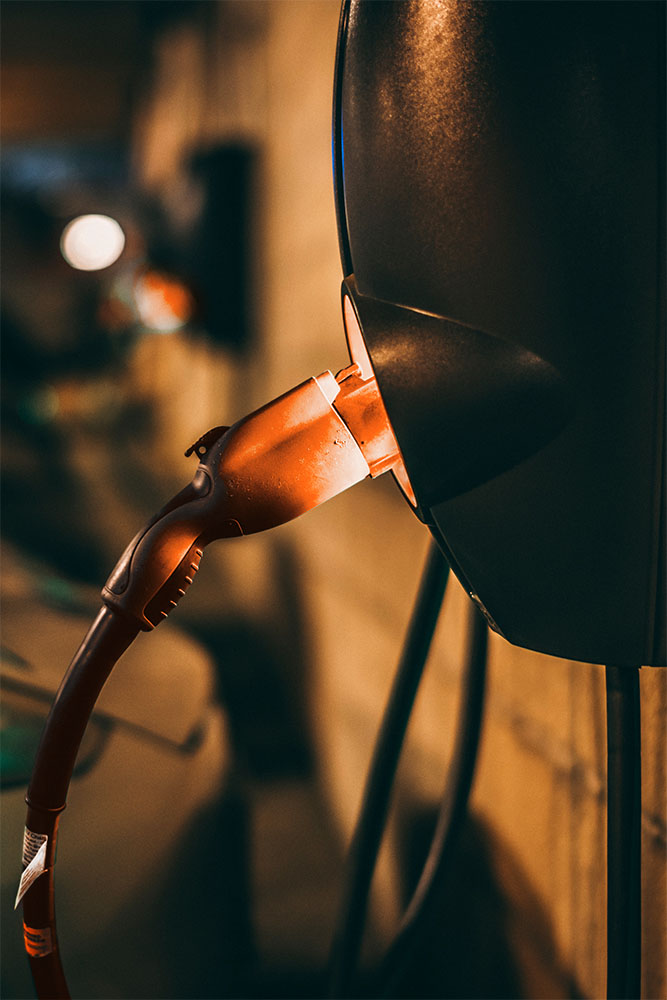 This week we look at the government's latest initiatives to reduce the UK's reliance on fossil fuels, the review into the delivery of net zero climate commitments and NG ESO's initiative to fast track the connection of new, clean energy projects.
Government launches net zero review 
The government has commenced an independent review into the delivery of its net zero climate commitments.  It will be led by former energy minister Chris Skidmore who will publish his recommendations by the end of the year.
The three month review will focus on how to achieve net zero by 2050 while increasing energy security, economic efficiency and affordability for end users. The review will update the net zero strategy announced last year to take into account the current energy crisis, high levels of inflation and the Ukraine crisis.
In July 2022, the government was ordered by the High Court to update its net zero strategy after a successful legal challenge brought by the Good Law Project.  The court found that the strategy in its original form was too vague to ensure that statutory targets would be met. The government was given a deadline of 31 March 2023 to update its strategy to include the detail needed to enable sufficient Parliamentary scrutiny of the government's plans.
The review's terms of reference state that it will consider how the government's approach to net zero can: 
deliver maximum economic growth and investment across the UK;
support energy security and affordability, and bolster the UK's energy production and supply; and
minimise costs borne by businesses and consumers, particularly in the short-term. 
In carrying out the review, Mr Skidmore will consider a range of evidence and will consult widely with consumers, investors, industry leaders and experts in the energy, land and transport sectors.
National Grid ESO announces initiative to fast track connection of new projects
National Grid ESO (NG ESO) has announced plans to fast track the connection of new, clean projects to the grid. This follows criticisms that extended connection delays are preventing these projects from getting off the ground.
Between 1 October 2022 and 1 November 2022, any projects currently on the connections register which are unlikely to reach delivery, will have the opportunity to leave the register at a reduced or no fee. This is known as the Transmission Entry Capacity amnesty, and will be run by NG ESO and transmission owners, with the aim of freeing up space on the connections register to allow new, clean projects to obtain a faster connection.
Another benefit of reducing the number of developers on the register is that NG ESO will have a better idea of the capacity of the network.  This is currently difficult to ascertain due to the vast number of projects which are not ready or unable to connect. 
NG ESO also plans to implement a queuing system to prioritise projects that are ready to connect ahead of those that may have applied earlier, but are not yet ready. The queuing system will require projects on the connections register to reach certain milestones in order to maintain their place in the queue and will remove those which have stalled. It will also ensure that the network capacity being allocated to each developer is being fully utilised and will work as a driver to keep projects on target for delivery.
This more streamlined connections process will reduce the need for additional connection infrastructure to be built which is both costly and time consuming. NG ESO hopes that by facilitating faster connections and freeing up space on the register, the UK's net zero targets will be more easily achieved. 
Government announces funding to reduce the UK's reliance on fossil fuels
The Department for Business, Energy and Industrial Strategy (BEIS) has announced Phase 2 of the Industrial Fuel Switching Competition, as well as grants to more than 24 innovative heat pump projects, both with the aim of reducing the UK's reliance on fossil fuels.
BEIS will award £49.4 million of funding to reduce British Industry's reliance on fossil fuels and drive economic growth as part of Phase 2 of the Industrial Fuel Switching Competition. The competition, which forms part of BEIS' £1 billion Net Zero Innovation Portfolio, was set up to hasten the commercialisation of innovative clean energy technologies. BEIS has also awarded over £15 million in grants to innovative heat pump projects which are due to be completed by 26 February 2025. The grants range from between £200,000 to £1.5 million for each project, with the aim of encouraging innovative solutions to make heat pumps cheaper and easier to install.
The Phase 2 competition funding will be provided for the development and demonstration of fuel switching and fuel switch enabling solutions for use across a wide range of industries, including steel, ceramics, pharmaceuticals and food production. Phase 2 will also fund feasibility studies into fuel switching solutions, and provide £5.6 million in grants, awarding between £50,000 to £300,000 to each applicant. The focus will be on switching from high carbon fuels to hydrogen, electrification, biomass and wastes.
The government's Industrial Decarbonisation Strategy states that in order for industry to reach net zero by 2050, industrial emissions need to fall by 90% by 2050, and by two thirds by 2035. In 2019, fossil fuels made up 55% of industrial energy consumption. It is hoped that the Phase 2 funding will attract private investment which will help realise these targets, while also providing a boost to the economy through the creation of green jobs.
The government also hopes that the funding for heat pump projects will create more than 300,000 jobs and encourage £6.5 million of private investment into this sector while driving down the price of this technology. The funding is set against the background of the government's target of installing 600,000 heat pumps every year by 2028, as set out in its ten point plan for a green industrial revolution (2020).
Heat pumps have been shown to be an efficient and reliable means of heating homes and it is hoped that as households switch from fossil fuels to heat pumps, this will lower bills. These grants form the second stage of the government's £60 million Heat Pump Ready Programme which aims to reduce the barriers to rolling out low carbon technology in both domestic and commercial settings across the UK.
Quarterly energy trend statistics show UK exports electricity for the first time since 2010
BEIS has published the latest quarterly energy trend statistics which show that, for the second quarter of 2022, the UK became a net exporter of electricity for the first time since 2010.
The statistics show that the UK exported 568% more electricity in the period from April to June 2022 compared with the same period last year, which equates to a net export of 4TWh. This is due to a reduction in domestic consumption of 15.8% equating to 21.7TWh, the lowest it has been since quarter three of 2019. This was likely caused by lower demand for heating due to the hot weather over the summer.
This increase can also be linked to an increase in the UK's renewable energy generation. Renewable energy accounted for 38.6% of total energy generation during the relevant period, a 1.3% increase on the same period in 2021, with total renewable energy capacity having increased by 6.5%. This is primarily a result of increased onshore and offshore. wind generation. Onshore production accounted for a 9.4% share, up from 7.3% and offshore a 11.3% share, up from 8.5%. The increased production of wind energy offset the reduction in generation of bioenergy in the period due to planned maintenance at a major plant.
The statistics also show a record high for gas exports from the UK. The UK exported 81 TWh of gas in quarter two which is more than the total exports for 2021. With lower demand in the UK, excess gas was able to be exported through the interconnectors between the UK, Belgium and the Netherlands which has assisted European markets with their aim of reducing reliance on Russian gas.