Energy and Utilities
The Energy Transition | The Spring Statement and Phase 2 of the CCUS scheme
Published on 28th Mar 2022
This week, we look at the government's commitment to VAT relief for green energy systems in the Spring Statement, the list of eligible projects announced under Phase 2 of the CCUS Scheme, a new 100% emission-free data centre in Finland, and more.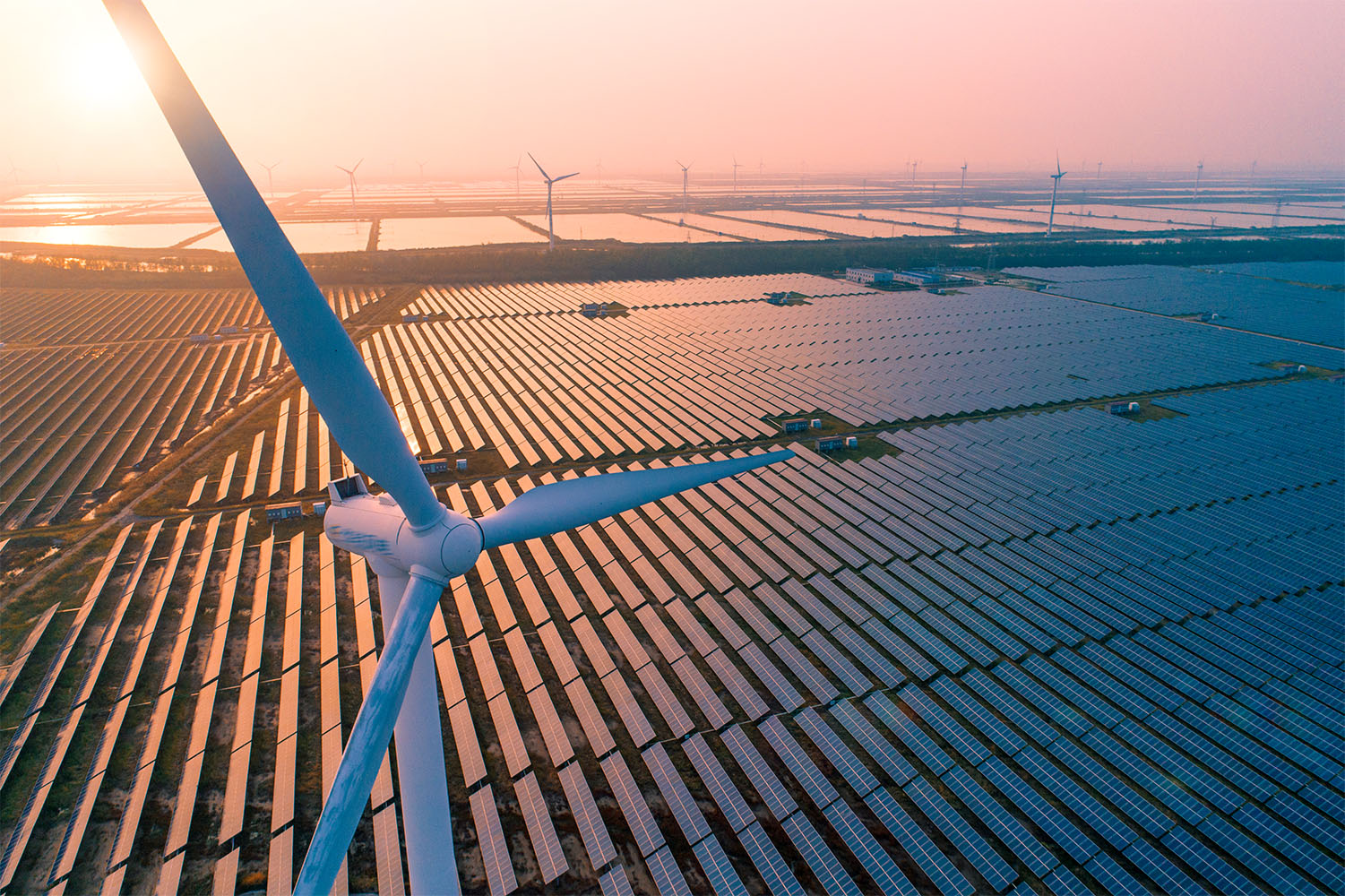 Spring Statement: Five years of VAT relief for home energy saving materials
As part of last week's Spring Statement, chancellor Rishi Sunak announced the axing of VAT on the installation of various home energy saving materials (ESMs). This measure is intended to help households improve energy efficiency and keep energy costs down, and also supports the government's long-term net zero ambitions.
Previously, a reduced VAT rate of 5% applied to the installation of certain ESMs in residential accommodation, but only when certain social policy conditions were satisfied, such as where supplies were made to persons aged 60 or over, persons in receipt of certain benefits and housing associations. The ESMs that qualified for the reduced rate included insulation, solar panels, central heating system controls and ground source heat pumps.
The Spring Statement brings about two permanent changes and one temporary change to the VAT rules for ESMs, all three of which will come into effect on 1 April 2022.
The two permanent changes are:

an expansion of the ESMs that qualify for the tax relief to now also include wind and water turbines; and
the complete removal of the social policy conditions.

The temporary reduction of VAT from 5% to 0% on the installation of ESMs, which will remain in force for a period of five years until 31 March 2027, at which point VAT will revert back to the 5% reduced rate.
The Spring Statement envisages that, for a typical family having roof top solar panels installed, the tax changes will save the family more than £1,000 on installation, and then £300 annually on energy bills.
Carbon Capture, Usage and Storage - Phase 2 eligible projects announced
The government has released a list of projects that have met the eligibility criteria for phase 2 of its plan to deploy two carbon capture, usage and storage (CCUS) clusters by the mid-2020's.
CCUS technology allows for the reduction of carbon emissions through a process of: capturing the carbon dioxide produced by power generation or industrial activity; transporting it; and re-using it by converting it into, for example, concrete, biofuel or plastics.
The government's ten point plan for a green industrial revolution committed to the deployment of two CCUS clusters by the mid-2020s (Track 1), and a further two clusters by 2030 (Track 2). In October 2021, the government's net zero strategy built on the ten point plan by setting out an ambition to capture 20-30MtCO2 per year in the UK by 2030.
Track 1 is divided into two phases. Phase 1, which completed in October 2021, involved the selection by the government of two CCUS clusters formed of CO2 transport and storage organisations suited to the deployment of a CO2 transport and storage network. The clusters selected were the East Coast Cluster and HyNet.
Phase 2 of the process seeks to identify individual projects that will be eligible for support under the government's CCUS programme. These projects can operate across different capture applications (industry, power, hydrogen) but must meet specific eligibility criteria. This criteria includes requirements for the project: to be located in the UK; have a minimum projected capture rate of 90%; being able to be operational no later than December 2027; and being able to connect to the networks identified in Phase 1. The eligible projects identified by the government will now proceed to the evaluation stage of Phase 2.
Microsoft to recycle excess heat from new data centre hub
Microsoft has announced that it plans to open the first 100% emission-free data centre region in Helsinki, Finland in collaboration with the energy generation and infrastructure company Fortum. The data centres will use emission-free electricity and the waste heat generated as part of the server cooling process will be recycled to provide sustainable heat to homes, services and businesses in the surrounding area. This could lead to a reduction of 400,000 tons of CO2 emissions per year.
This waste heat capture system will utilise Fortum's existing district heating network which consists of 900km of underground pipes that transfer heat to around 250,000 customers. Microsoft intends that, in addition to working on the district heat network, the data centre hub will be built to self-generate clean energy and will be equipped with independent, low-carbon cooling to provide tolerance to data centre failures.
Markus Rauramo, President and CEO of Fortum, said: "Developing solutions for the global climate challenge together with partners is a strategic priority for Fortum, and we are proud to embark on this exceptional journey together with Microsoft. Sometimes the most sustainable solutions are simple ones: By tapping into waste heat from data centres, we can provide clean heat for homes, businesses and public buildings in Espoo's and the neighbouring communities' district heating network in Finland, and reduce about 400,000 tonnes of CO2 emissions annually. This is a significant step for a cleaner world, made possible by our joint ambition to mitigate climate change."
Ofgem launches second consultation on the treatment of CLASS in network price control
Ofgem has launched a new consultation on the regulatory treatment of Customer Load Active System Services (CLASS) as a balancing service in RIIO-ED2 network price control.
CLASS involves the sale of balancing services by Distribution Network Operators (DNOs) to the National Grid Electricity System Operator (NGESO) through remote voltage management at substations. It is a flexibility initiative that is intended to assist compliance with the NGESO's future balancing services requirements. RIIO-ED2 is the next price control for DNOs and will run from 2023 to 2028. The price control currently operating in Great Britain is known RIIO-ED1 and has been in place since 2015. 
Ofgem first consulted on CLASS in February 2020. The responses were extensive and varied, with a number of stakeholders expressing doubts and requesting further analysis of the options under consideration. Ofgem's new and updated consultation takes into account those responses generated from the February 2020 consultation and is backed up by detailed supporting information in the form of an Impact Assessment.
The consultation focusses on the costs, benefits and wider impacts of the deployment of CLASS as a balancing service. Ofgem's aim is to enable a secure, affordable and net zero system where all connected resources can flexibly respond to available energy and network capacity. The consultation closes on 11 May 2022 and the decision is due to be published in July 2022.