Energy and Utilities
The Energy Transition | Ofgem's review of network charging reforms, Equinor increases its blue hydrogen production capacity, and EDF set to enhance Zenobe's transmission-connected 100MW battery asset
Published on 2nd Jul 2021
This week we focus on Ofgem's consultation on the reform of network charging, Equinor's increased blue hydrogen production projections, Zenobe's partnership with EDF to enhance its 100MW transmission-connected battery and more.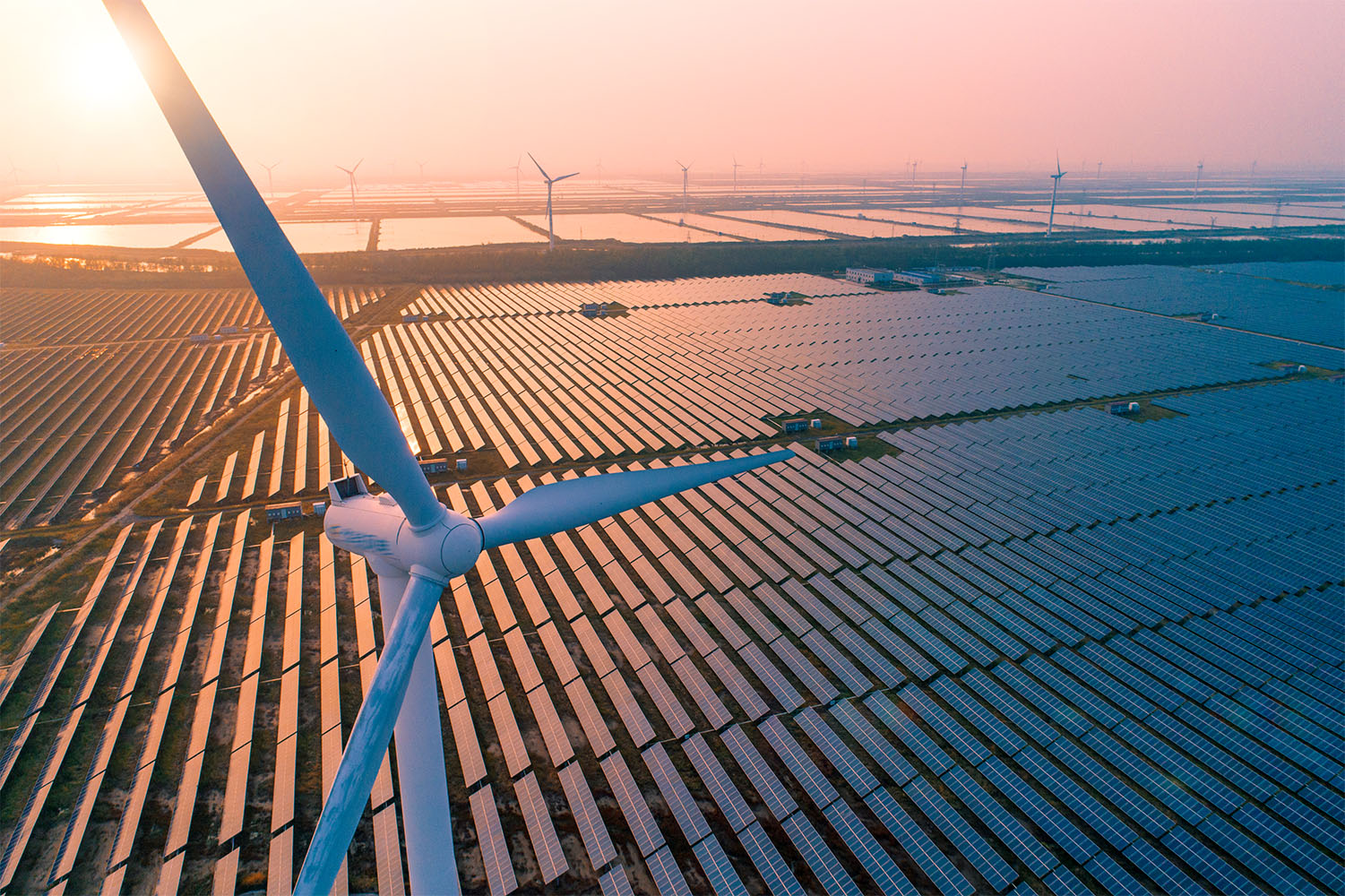 Ofgem releases review of network charging reforms
Ofgem has published a consultation on its minded-to position on network charging reforms, which looks at 'forward-looking charges' that will send signals to users about the effect of their behaviour on the network. The proposed reforms form part of a comprehensive review of electricity network charging which Ofgem hopes will result in more efficient choices about where users locate on the networks and how they use them on an ongoing basis.
Ofgem's proposals cover the following areas:
Changes to transmission charges, including wider transmission network charges for distributed generators with a capacity of less than 100MW (subject to a minimum generation threshold).
Changes to distribution network charges. Currently, customers connecting to distribution networks face an upfront charge made up of the cost of new assets needed to connect to the network, as well as contribution towards the reinforcement of existing networks. Ofgem is proposing the complete removal of any charges relating to contribution of reinforcement costs for demand consumers, and a reduction to the contribution made by generators.
Amending network access rights, which determine how (and under what conditions) users can import or export power to the networks. In order to address the limited choices currently available to small users of the network, Ofgem proposes to introduce new non-firm and time-profiled access options for customers connecting to distribution networks.
The deadline for responses to the consultation is 25 August 2021. Subject to any responses to the consultation, Ofgem hopes to implement the changes to both distribution connection charges and access rights by 1 April 2023. Ofgem is currently undecided on the timeframe for implementation of the changes to transmission charges.
Equinor increases future blue hydrogen production to 1.8GW
Equinor, a Norwegian state-owned oil company, has tripled its projected hydrogen production capacity in the UK to 1.8GW.
Equinor had already unveiled its plans to build a 600MW autothermal reformer in Saltend to produce blue hydrogen by separating natural gas and capturing any CO2 bi-product. H2H Saltend is part of the Zero Carbon Humber scheme to establish a decarbonised industrial cluster in the area, and is the cornerstone project for a hydrogen and carbon capture and storage pipeline network put forward by National Grid Ventures and Equinor. The hydrogen produced at the site is to be transferred to the Saltend chemical park and blended with natural gas to fuel Triton Power's 1.2GW Saltend combined-cycle gas turbine plant.
Equinor now intends to construct an additional 1.2GW of hydrogen production capacity, primarily to power the 900MW Keadby Hydrogen plant that was revealed by Equinor and SSE in April. Equinor has also reported that the site will be the world's first large-scale power station to be entirely powered by hydrogen.
ev.energy completes £6.3 million funding round to drive global expansion
Electric vehicle (EV) software platform provider ev.energy has raised £6.3 million to "aggressively" expand its reach across energy utility partners, charger partners, drivers and car manufacturers. In particular, the company intends to scale up its operations in Asia, Australasia, the USA and Europe following its Series A funding round, which was directed by Energy Impact Partners.
The funding round was bolstered by Future Energy Ventures (the venture capital investment and collaboration arm of E.ON), Cyan Finance, as well as angel investors such as Dunelm Energy.
ev.energy's platform gathers EVs into a virtual power plant that can then be used by energy utilities to alleviate grid congestion, integrate more renewable energy and improve wholesale costs. At the heart of the platform lies ev.energy's smart charging algorithm that aligns charging with intermittent green electricity to reduce carbon emissions from grid electricity by 10-20%. Drivers with home solar generation can also achieve zero carbon emissions through ev.energy's solar matching algorithm.
EDF to enhance Zenobe's transmission-connected 100MW battery asset
Battery storage operator, Zenobe, has chosen EDF to optimise its 100MW battery, which is currently under construction. The French energy giant is to set to enhance the battery using its trading platform which will allow the asset to benefit from a range of revenue streams, including wholesale optimisation, the Balancing Mechanism and Dynamic Containment. This will also set a floor price, ensuring that minimum income levels for the 107MWh/100 MW asset are protected.
Last week, Zenobe revealed that the construction of the battery had started at its site in Capenhurst, near Chester. According to Zenobe, it is set to be the biggest transmission-connected battery storage project in Europe.
Director and co-founder of Zenobe, James Basden, explained that the Capenhurst site was commissioned in response to National Grid's Stability Pathfinder programmes and that it's "a great example of the pioneering solutions businesses like ours can bring to the table when industry innovation is encouraged by up-to-date legislation". Head of energy trading services at EDF, Stuart Fenner, echoed Basden's enthusiasm and commented that "this partnership will provide essential flexibility to the energy system and reinforce EDF's commitment to helping Britain achieve net zero".
Pure Planet and Lightsource Labs announce energy flexibility partnership
Pure Planet, a renewable energy provider, has partnered with Lightsource Labs to release flexibility through a combination of its home energy management technology (called Tribe), and its Virtual Power Plant (VPP) platform. With both businesses backed by oil major BP, an initial trial of the technology is scheduled to run this summer before the plan is rolled out at scale from 2022 onwards.
By connecting to a hardware hub, users of Tribe will, through an app, have the ability to monitor, control and schedule energy devices within their homes with a view to reducing energy costs by up to 20%.
The VPP is a cloud-based platform that enhances the charging cycles of battery storage systems within the home. This optimisation, combined with demand-side response to energy demands, taps into new revenue streams from grid and network operators.
CIIF invests £6.4m into char.gy for UK on-street charging
The Charging Infrastructure Investment Fund (CIIF) has invested £6.4m into EV charging company char.gy. This is the third investment made by the CIIF (which is managed by Zouk Capital), which has already exceeded its initial investment target of £400 million, with further investment expected later in 2021.
char.gy was launched in 2016 and creates on-street EV charging points using existing grid connections and a combination of new standalone bollards and existing infrastructure (such as lamp posts). The company currently has almost 1,000 chargers across the UK, and is looking to continue to roll out its technology across the UK and abroad.
CEO and founder of char.gy, Richard Stobart, commented that "we are delighted that Zouk Capital and CIIF will be supporting char.gy on this journey and we look forward to working with them to rapidly scale the business to improve access to EV charge points to every household without a driveway".