Energy and Utilities
The Energy Transition | Ofgem's open letter on electricity connections and DNO to reward demand-turn up contracts
Published on 22nd May 2023
Welcome to our top picks of the latest energy regulatory and market developments in the UK's transition to net zero.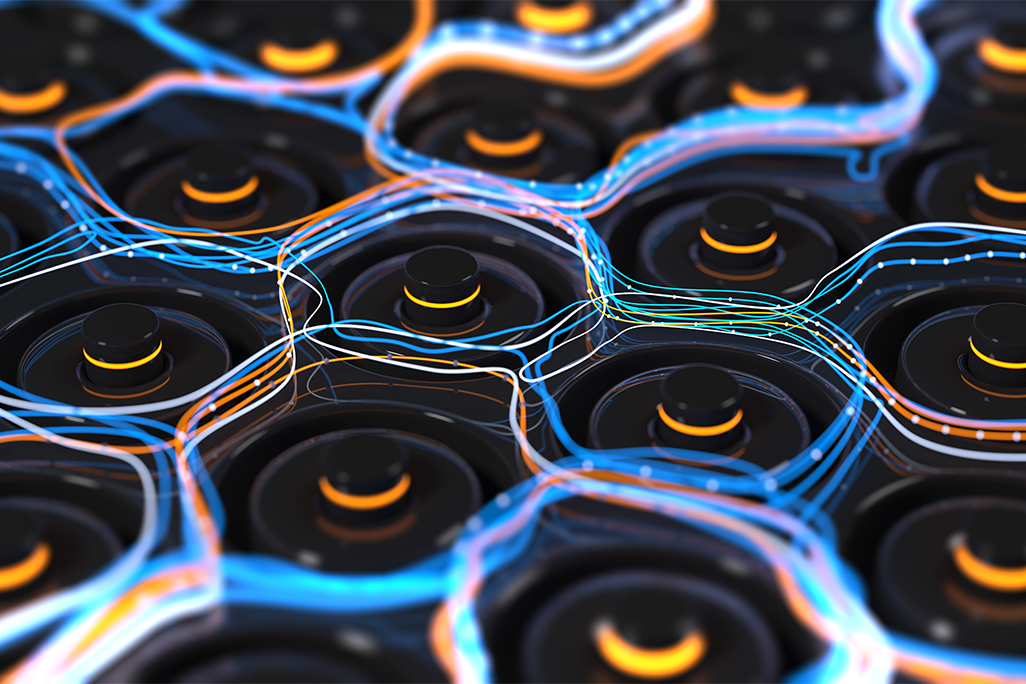 This week we look at Ofgem's open letter on electricity connection reform, UK Power Networks becoming the first distribution network operator to award demand turn-up contracts and more.
Ofgem's open letter calls for urgent reform in electricity connections process
Ofgem published an open letter on 16 May 2023 calling for reform to the electricity connections process. Emphasising the need for urgent action, the letter provided short, medium and long term reforms to counteract the 120GW of queued generation projects that have connection dates of 2030 and beyond.
Ofgem's letter identified the current challenges of the connection process, being the:
"progress to date and emerging issue", and how the current "Connect and Manage" regime has caused congestion;
increasing application volumes, showcased by an 80% increase in applications from 2022;
interactivity and attrition in a first-come-first-served queue; and
long connection times, with more than half of applications being provided connection offers at least five years into the future.  
Some of the short term reforms for 2023 suggested include removing "zombie" projects from the queue, and enabling "queue-jumping" for those that are "shovel-ready".
Following the letter, Ofgem launched an official policy review which encourages industry stakeholders to submit their views and feedback on the suggestions by 16 June 2023.
The letter echoes recent calls for reform and publications from industry stakeholders including Octopus' proposed five-point plan; Energy Networks Association's Action plan and the National Grid's "Great Grid Upgrade", which we previously reported on in April and May. For further discussion on Ofgem's open letter and stakeholder responses on grid delays, please look out for our upcoming insight.
UKPN becomes first DNO to award demand turn-up flexibility contracts
UK Power Networks (UKPN) has become the first distribution network operator to award contracts for demand turn-up and generation turn-down during periods of excess power, as it announced the results of its latest flexibility tender.
The tender sought flexibility of 426MW at more than a thousand sites for periods ending in winter 2025/26. It attracted more than 1,000MW of flexible capacity, providing competition that will drive down costs.
UKPN stated that the demand turn-up/generation turn-up contracts will allow it to efficiently connect more renewable energy to the network and avoid spending substantial sums on major network reinforcements for capacity that is only required for limited periods each year.  
As it has done in previous tenders, UKPN also procured flexibility for demand turn-down contracts during peak consumption.
Sotiris Georgiopoulos, DSO director at UK Power Networks, stated: "This will be the decade when Net Zero becomes real for many of our customers; that means millions of new electric vehicles, heat pumps and other low carbon technologies like domestic solar and batteries. The DSO will make sure we are ready to accommodate that change, while keeping costs down for bill payers."
UK could unlock £70 billion a year in renewable energy
The UK could unlock more than £70.3 billion a year by becoming a "clean energy superpower", a report published by the UK Business Council for Sustainable Development has found. The report highlights the UK's potential to generate enough renewable electricity to become a net exporter to mainland Europe and subsequent economic benefits.
The report warns, however, that the UK could miss the "once-in-a-generation opportunity" unless a number of barriers to growth are removed. These include:
creating a National Grid that is fit for purpose;.
delivering massive energy storage, using a range of technologies;
a national programme to retrofit properties; and
early intervention to catalyse the market for hydrogen.
The report identifies a number of potential policy options to help fully exploit the UK's renewable growth potential. These include:
an annual quota of government interest-free "retrofit loans";
large-scale rooftop solar installations to achieve a five-fold increase in solar capacity by 2035;
government innovation funding to leverage private investment for the development and trialling of alternative storage solutions to hydrogen and electric batteries;
use of "priority grid connection auctions" for electricity generators and energy storage providers; and
regulation to place an obligation on wholesale or retail gas suppliers to blend all gas supplies with a residual amount of hydrogen
Energy UK calls for greater UK-EU co-operation in electricity trading to cut energy costs
Industry body Energy UK has called for greater co-operation between the UK and European Union in electricity trading, stating it could produce mutually beneficial price decreases and assist in shared ambitions to reach net zero by 2050.
Energy UK's report, published on 15 May 2023, highlights the benefits of co-operation, including cutting wholesale energy costs.  Additional benefits of efficient cross-border trade that have been identified include facilitating more investment in multi-purpose interconnectors, unlocking more renewable energy capacity from the North Sea. The report also presented how arrangements could reduce the current complexity faced by energy traders, minimising regulatory and administrative burden and ultimately lower energy costs by £1.1bn annually.
A trading arrangement was previously expected for April 2022 following the UK-EU Trade and Cooperation Agreement, but this date has passed without progress.
This article was written with the assistance of David Herron and Sophie Myatt, trainee solicitors.