Energy and Utilities
The Energy Transition | Ofgem announce new Strategic Innovation Fund, Octopus partner with Severn Trent, and Shell set to install 50,000 charging posts across UK
Published on 3rd Sep 2021
This week we look at Ofgem's £450 million Strategic Innovation Fund, Octopus' renewable energy generation partnership with Severn Trent, Shell's plans to install 50,000 electric vehicle charging posts, and more.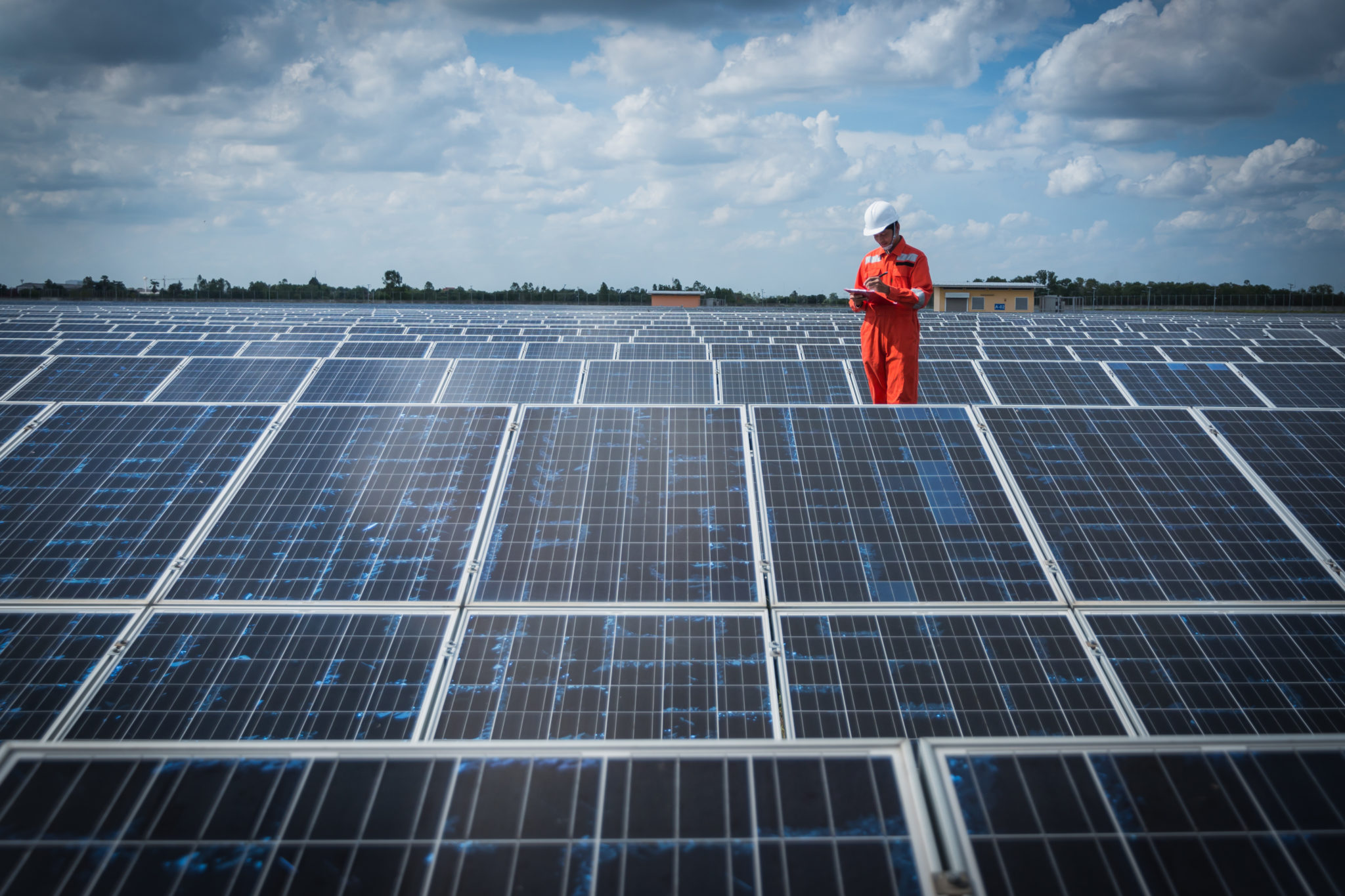 Ofgem announces £450 million Strategic Innovation Fund
This week, Ofgem announced its £450m Strategic Innovation Fund which aims to unlock greener ways to travel and to heat and power homes and businesses by harnessing a new approach to energy network innovation. According to the regulator, this will help the UK meet its net zero by 2050 goal, keep energy bills at an affordable level and turn the UK into the "Silicon Valley" of energy.
The fund forms a part of Ofgem's RII02 price controls for the electricity system operator and network companies running the UK's energy system,. An initial £450 million of funding will be released over the next five years, though Ofgem notes that this amount could increase if innovators in the energy sector put bring forward strong plans. Applications to the fund are now open, having commenced on 31 August.
The eligibility criteria for the first funding round requires network companies to address four significant strategic challenges, which are crucial in order to facilitate the energy transition: heat; transport; whole system integration; and data and digitalisation. Ofgem has commented that projects applying to the Fund need to be "big, bold and ambitious". Eligible projects could range from technologies designed to ensure networks are able to roll out clean heating solutions to developing ways for network companies to work together across transmission, distribution, system operation and gas and electricity.
Octopus joins forces with Severn Trent to develop renewable energy generation 
Octopus Energy is joining forces with Severn Trent, the UK's second largest water company, to develop renewable energy generation projects across the Midlands. This is the first time that Octopus has worked with a large utility company, and the agreement will allow the two organisations to scope out opportunities to generate green energy on third party locations, as well as on unused land on Severn Trent sites.
The partnership is also set to bolster Severn Trent's carbon pledge, following its announcement to invest £565 million over four years in Midlands-based infrastructure and environmental initiatives. Further, it is anticipated that the collaboration will help Severn Trent create 2,500 jobs through its Green Recovery Programme and achieve its net zero targets by 2030. The collaboration will see Severn Trent move further into the renewable sector, having announced £190 million of investment into renewables as part of a five year program back in 2015.
Liv Garfield, Severn Trent Chief Executive, said the partnership with Octopus Energy "has the potential to revolutionise the way we generate renewable energy across our sites. Signing this agreement couldn't come at a better time, as we continue to emerge from the pandemic and help the country to build back greener and cleaner."
Shell set to install 50,000 ubitricity electric vehicle charging posts across the UK
Shell has announced plans to install 50,000 ubitricity on-street electric vehicle (EV) charging posts across the UK by the end of 2025. Ubitricity chargers utilise existing street infrastructure such as lampposts and bollards, and currently number around 3,600 in the UK. Shell plans to support local authorities across the UK with a funding offer to allow the chargers to be installed and for this target to be met.
As part of its On-Street Residential Charging Scheme (ORCS), the UK government's Office for Zero Emission Vehicles covers 75% of the installation costs for on-street chargers. Shell is prepared to shoulder the remaining cost, subject to commercial terms with local authorities seeking to install ubitricity charge points.
Access to public charge points is crucial in the transition to EVs as more than 60% of households in English cities do not have off-street parking. This number jumps to 68% for those living in social housing. According to the Committee for Climate Change, the UK's net zero ambitions will require 150,000 public charge points to be installed by 2025. Shell's target, if achieved, can meet one third of this figure. In order to further increase installation rates to meet predicted demand, Transport Secretary, Grant Shapps, announced in February that financing for the ORCS will continue into 2021/22 with a £20 million funding boost.
UK Power Networks trials early warning system for network faults
UK Power Networks (UKPN) has started trials of a new early warning system that is designed to increase the reliability of power supplies.
The "Smart Cable Guards" have been fitted at two sites in New Addington and East Grinstead, and aim to increase reliability by detecting and fixing potential power cuts before they happen. The technology is attached to power cables which are then monitored for tiny levels of electrical distortion. When a disturbance is detected, the technology alerts engineers as to where on the cable the potential problem could occur to within a few meters. Engineers can then work to replace the faulty cable to protect the area from power cuts. UKPN state that the Smart Cable Guards are capable of detecting disturbances smaller than a standard mobile phone charger on a cable serving 5,000 properties.
Ian Cameron, Head of Customer Service and Innovation at UKPN, said "our most fundamental purpose is ensuring sage and reliable power supply for our customers. With these new trials we're continuing to invest, improve our performance and put our customers first".
UKPN intend to install Smart Cable Guards at a further 18 locations across London and the South East.
Caldera partners with myEnergi to produce smart heat battery
The heat battery company Caldera has partnered with myEnergi to develop a customised control system for its domestic heat battery.
Caldera's existing Warmstone heat battery can store 100kW of energy and is designed to charge itself using cheap, green, off-peak electricity, which is stored and released when required to fuel both heating and hot water. MyEnergi operates a number of eco-smart home technologies, including a system that controls how self-generated green electricity is used. John Brompton, co-founder of myEnergi, described how myEnergi's controller "analyses all of the energy demands in your home – from your cooker to your EV battery – to ensure you are charging at the optimum time". The companies are trialling a combination of Caldera's Warmstone battery with myEnergi's control system across 12 homes, with the control system intelligently managing the energy supply into the heat battery.
If the pilot is successful a commercial rollout will begin in 2022.
Manchester's first ultra-rapid EV charging forecourt opened
Motor Fuel Group (MFG), a forecourt operator with over 900 sites across the UK, has opened its first EV forecourt utilising solely ultra-rapid chargers.
The site is located in Manchester on the A56, and has eight ultra-rapid 150kW EV charging bays which are capable of giving 100 miles of range in 10 minutes of charging. William Bannister, the CEO of MFG, said "we are investing heavily in ultra-rapid EV charging hubs […] including recent openings in Bristol and Birmingham and planned openings in Scotland and Wales later this year".