Energy and Utilities
The Energy Transition | National Grid fast tracks grid connection dates for "shovel ready" projects
Published on 13th Nov 2023
Welcome to our top picks of the latest energy regulatory and market developments in the UK's transition to net zero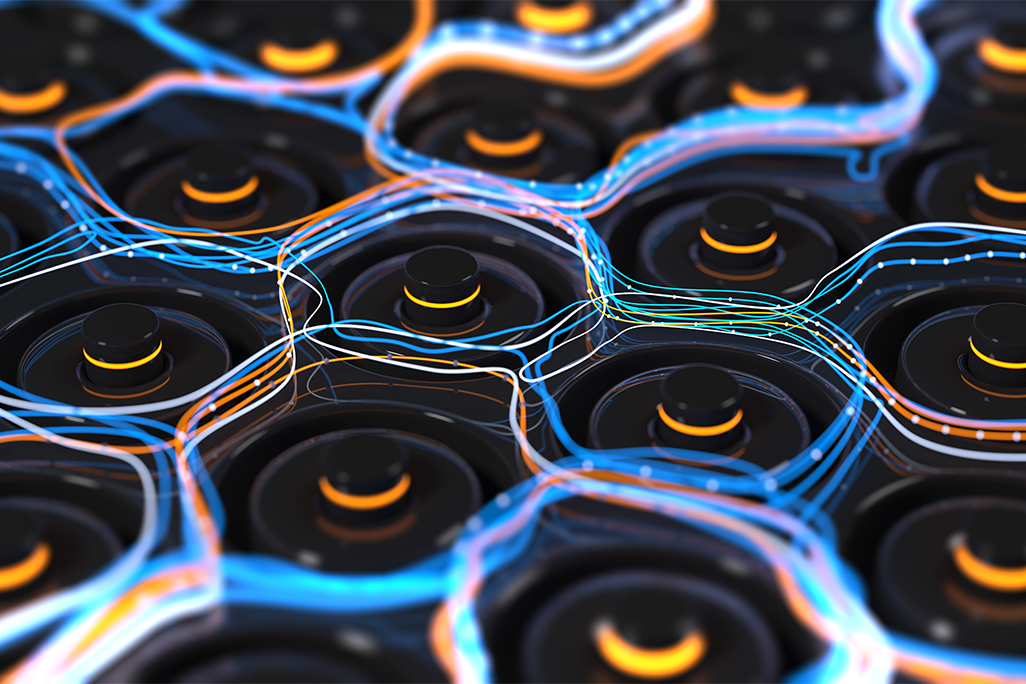 This week we look at National Grid's latest announcement on speeding up grid connection dates for "shovel ready" projects, a new energy security partnership between the UK and Germany, and more.
National Grid announces fast tracked grid connection dates for "shovel ready" projects
National Grid has this week announced that it will bring forward grid connection dates by up to five years for up to 20GW of "shovel ready" clean energy projects in England and Wales.
On the transmission network, 19 "shovel ready" battery storage energy projects encompassing 10GW of capacity will receive grid connection dates averaging four years earlier than would be expected. This is following a newly established approach which removes the need for non-essential engineering works prior to the connection of storage sites to the transmission network.
In addition, 10GW of planned capacity on the Midlands, South West of England and South Wales distribution networks will see grid connection dates brought forward by up to five years.
National Grid has revealed that it has already been in contact with more than 200 projects interested in fast tracking their distribution connection dates in the first wave of the capacity release. 16 of these projects have expressed an interest in connecting in the next 12 months and another 180 are looking to connect within two to five years.
A further 10GW of clean energy projects will also be offered expedited connections in the new year. These largely cover battery projects or sites covering batteries co-located with wind or solar.
Alice Delahunty, president of National Grid Electricity Transmission, said it was committed to speeding up grid connections, stating that: "[b]ringing these battery projects forward is one of a range of actions that our electricity transmission business is delivering alongside the system operator and wider industry to unlock clean energy capacity in England and Wales."
Research shows wholesale trading revenues for battery energy storage at highest level since 2022
Asset platform Modo has published research which shows that battery energy storage wholesale trading revenues grew by 45% between September and October this year and are at their highest level since December 2022.
Storage revenue between September and October rose by 22% to £4,800/MW which helped to drive the growth in trading revenues. Modo's analysis has attributed the increase in trading revenues to sustained high wind generation in October. Wind accounted for 33.7% of the national grid's electricity mix in October, totalling 10.3GW – an increase of 40% from September. This also meant that it was the most productive month for wind generation since February. High gas prices in October, 17% up from September, combined with high wind generation, led to trading spreads of £100/MWh on average.
Beyond high gas prices and wind generation, Modo attributed 7.8% of October's increased battery revenue to rising Dynamic Containment and Dynamic Moderation prices. These services work to control system frequency and keep it within the 50Hz (plus or minus 1%) required under National Grid's licence obligations. October saw the second consecutive month of price rises in Dynamic Containment. Dynamic Moderation Prices increased by 60% in September. This was driven by a change in how the Electricity System Operator (ESO) views these services. In September, the ESO announced that it would increase Dynamic Moderation requirements and shift how it values the price capping service. Price caps have tripled from the average in September and requirement volumes have increased by 20MW at the start of October and bookended by 50MW at the month's end. These two changes meant that prices rose to their highest level since November 2022.
The author of Modo's report, Wendel Horthop, commented that,"[i]f this pricing trend continues, operators will be left hoping for further increases in trading revenue to offset dips from frequency response services."
Primary: Battery energy storage: revenues continue to rise in October (modoenergy.com)    
Secondary: Battery wholesale trading revenues reach highest level since 2022 in October (current-news.co.uk)
UK and Germany announce new Energy Security Partnership
The UK and Germany have jointly signed a declaration which deepens their clean energy partnership and aims to improve each nation's energy security. According to the UK government, the declaration reaffirms both countries' shared ambition and commitment to net zero and their collective drive to ensure the delivery of clean, affordable energy.
The declaration, signed on 3 November, maps out each country's commitments to supporting each other to advance both separately and together and remove regulatory barriers. It covers:
Enhanced cooperation on renewables, primarily offshore wind and the interconnectors between the two countries. The UK government hopes that this will pave the way for future energy, infrastructure and hybrid projects in the North Sea.
Sharing sector knowledge and expertise, especially for carbon capture, utilisation and storage and the potential to transport CO2 between the countries.
A commitment to prioritise energy security and accelerate the development of priority projects.
This declaration follows an agreement on the development of hydrogen which was signed between the two countries earlier this year (as we have previously reported). The signing of the new partnership also coincided with the announcement that the Neuconnect interconnector project, which will create the first direct power link between Germany and the UK, has completed its first construction phase. According to the UK Energy Security Secretary, Claire Coutinho, these developments will,  "extend and deepen our partnership to ensure we continue to lead Europe and the world in making the green transition".
Ofgem presents its expectations of non-domestic suppliers this winter
Ofgem has published a letter addressed to CEOs and Directors of Regulation for non-domestic energy suppliers which sets out the regulator's expectations for business support over the winter period. Inflated energy bills are expected this winter, with current predictions estimating a £600 increase in bills compared to winter 2022. Ofgem has stated that "we must be prepared for all outcomes" and has urged suppliers to treat business customers with "good service and fair treatment" during the next few months.
The letter follows Ofgem's investigation into how suppliers are pricing their deemed contract rates. Ofgem has also updated its guidance for all suppliers on Deemed Contracts following this investigation. Suppliers can use this guidance to assess whether they are in compliance with the relevant licence conditions. Ofgem insists that the rules impose an obligation on suppliers to ensure their deemed contract terms are not burdensome, and that it would not hesitate to act if any suppliers are found to be in breach of these rules.
Ofgem's Tim Jarvis concluded the letter remarking that: "as we get closer to winter it will be critical we can clearly establish the facts of consumers' and suppliers' experience to quickly and effectively resolve any challenges. We will continue to work closely with suppliers, consumers and government to enhance our monitoring and intelligence for the non-domestic market, to ensure we have early sight of any areas of concern."
Two battery storage projects boosted by investment decisions
Two major battery storage projects have received significant funding upgrades. SSE Renewables has announced a final investment decision has been taken in regards to its Monk Fryston battery energy storage system (BESS) project in Yorkshire, allowing construction to begin in the coming months.
The Monk Fryston grid-scale battery is one of the UK's largest BESS projects at 320MW and is SSE Renewables' third BESS development to reach this stage, after the 50MW Salisbury project and the 150MW Ferrybridge project both reached the construction stage earlier this year. The Monk Fryston BESS project will be located next to National Grid's substation in the area, allowing the battery to directly connect to the existing transmission network without requiring further infrastructure.
Additionally, UK Infrastructure Bank has announced a £60 million loan to support Pacific Green to enable construction to begin on Sheaf Park, a new 249MW short duration battery storage project in Kent. The government-led investment vehicle is part of a £120 million debt package in partnership with NatWest. Once construction has completed, Sheaf Park will be one of the largest standalone BESS projects in the UK.
Battery storage has been identified as a playing a vital role in ensuring the UK's energy needs are met as the country transitions to net zero. When the generation capacity of intermittent renewable energy sources is reduced, BESS projects can quickly release stored energy back to the UK grid during peak demand times.
Richard Cave-Bigley, director of solar & battery at SSE Renewables, said: "[t]his is another positive step towards reaching our net zero targets, enabling us to provide stored energy to the grid and provide balancing energy supply to support intermittent renewable energy generation, and, in doing so, strengthening the UK's energy security."
This article was written with the assistance of Madeleine Begg, Jack Duffy, and Johnny Hartrick trainee solicitors, and Associate Yasmin Howes.