Energy and Utilities
The Energy Transition | Energy Security Bill and CfD Allocation Round 4
Published on 11th Jul 2022
This week we look at the new Energy Security Bill, the announcement of the applicants who have been successful under CfD Allocation Round 4, bp and BOC's collaboration to develop hydrogen infrastructure for the freight sector, the government's consultation on a business model for greenhouse gas removal technologies and more.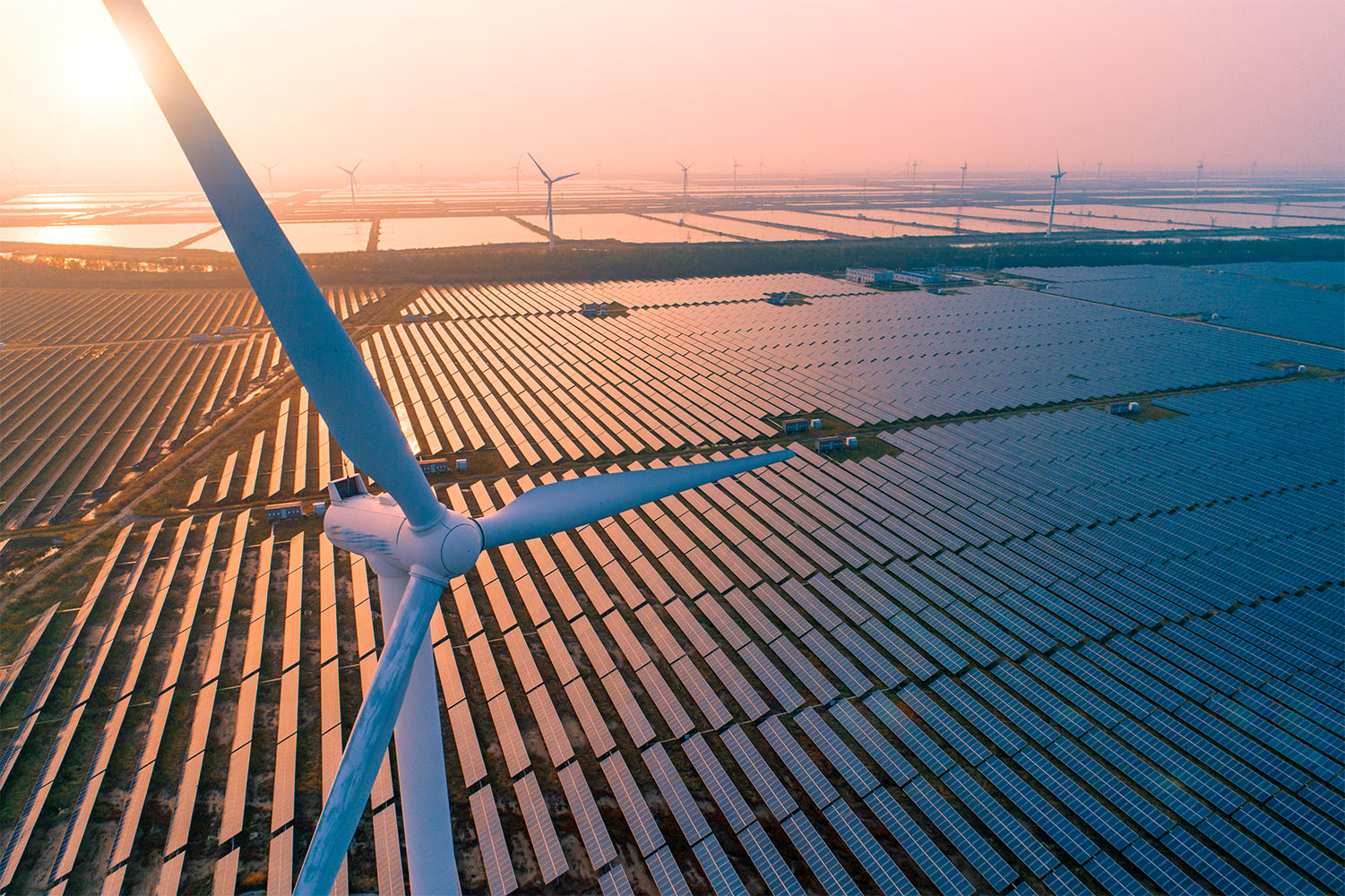 Energy Security Bill introduced to Parliament
On 6 July 2022, the Energy Security Bill was introduced to Parliament. The landmark Bill, first announced as part of the Queen's Speech in May 2022, is the most significant piece of energy legislation in a decade. It contains 26 measures which build on the commitments set out in the Ten Point Plan for a Green Industrial Revolution, the British Energy Security Strategy and the Net Zero Strategy. Powers introduced in the Bill will extend and apply mainly to Great Britain, with some provisions applicable across the UK.
According to the government, the Bill seeks to (i) protect consumers from unfair pricing, (ii) leverage private investment in clean technologies and promote the building of a homegrown energy system and (iii) ensure the safety, security and resilience of the energy system.
To protect consumers from unfair pricing, the Bill will:
Extend the energy price cap beyond 2023.
Create a new governance framework for energy codes, which will enable innovation and allow Ofgem to ensure that the technical and commercial rules of the electricity and gas markets can adapt to meet the needs of a rapidly evolving energy system.
Grant powers to the government to amend the EU-derived Energy Performance of Buildings regime.
To promote investment in clean technologies, the Bill will:
Introduce state of the art business models for low carbon technologies, including carbon capture usage and storage, attracting private investment by providing long-term revenue certainty.
Establish an economic, regulation and licensing framework to enable the set-up and scale-up of first-of-a-kind CO2 transport and storage networks.
Legislate for fusion energy. The UK will be the first country in the world to do this.
To ensure the safety, security and resilience of the energy system, the Bill will:
Facilitate the safe and cost-effective clean-up of the UK's nuclear sites.
Ensure that the UK's oil and gas and carbon storage infrastructure remains in the hands of companies with the best ability to operate it. The North Sea Transition Authority (NSTA) cannot currently prevent undesirable changes of ownership and control of petroleum and carbon storage licensees before they happen. The Bill will rectify this to allow the NSTA to identify and prevent a potentially undesirable change of control before it happens.
Grant further powers to the Civil Nuclear Constabulary to utilise their expertise in deterrence and armed response to support the security of other critical infrastructure sites.
Successful applicants for CfD Allocation Round 4 announced
The Department for Business, Energy & Industrial Strategy (BEIS) has released the results for the Contracts for Difference (CfD) Allocation Round 4. The CfD scheme is the government's primary mechanism for supporting low-carbon electricity generation, providing developers of renewable projects with high upfront costs and long lifetimes with electricity price certainty, thereby incentivising investment in renewable energy.  
This allocation round has been the largest to date, with almost 10.8GW of low-carbon generators being awarded a CfD including nearly 7GW of offshore wind, 1.5GW of onshore wind and over 2.2GW of solar. There were 93 successful projects in total which is more than the number of successful projects in the previous three rounds combined.
The strike price secured by the five successful offshore wind projects was a new record-low at £37.35/MWh, whilst the onshore wind and solar projects and solar cleared a strike price of £42.99/MWh and £45.99/MWh, respectively.
Secretary of State for Business, Energy and Industrial Strategy, Kwasi Kwarteng, said: "Eye-watering gas prices are hitting consumers across Europe. The more cheap, clean power we generate within our own borders, the better protected we will be from volatile gas prices that are pushing up bills. Thanks to today's record renewable energy auction, we have secured almost 11GW of clean, home-grown electricity – which would provide as much power as around six gas fired power stations. These energy projects already have planning permission, now they have a funding contract in place. We're going to these projects built as soon as possible to better protect millions of British families from rising costs."
bp and BOC collaborate to develop hydrogen infrastructure for freight sector
bp and BOC have announced the completion of a detailed joint feasibility study which explored optimised designs for a hydrogen distribution and supply network for heavy goods vehicles (HGVs) in the UK. The study ran for nine months and provided key insights into the requirements and options for hydrogen distribution networks, refuelling station design and dispensing costs in order to help decarbonise the UK freight sector.
Decarbonising HGVs will play an important role in the push to net-zero by 2050, as despite HGVs only making up around 5% of the vehicle miles in the UK each year, they account for approximately 16% of total road emissions.
The study concluded that distribution of hydrogen as compressed gas using road trailers is the best near-term option for stimulating the hydrogen fuel for HGVs market in the UK. However, in the long term, liquid hydrogen could also play a role as the market starts to expand geographically. bp and BOC are collaborating to put these findings into action, designing and effecting an initial network for HGVs hydrogen refuelling infrastructure. BOC already operates an existing hydrogen production facility in Teeside and bp has previously set out its plans to construct 25 hydrogen refuelling stations for freight transport across the UK by 2030.
Government seeking views on business model for GGR technologies
BEIS has published a consultation seeking views on a business model design for engineered greenhouse gas removal (GGR) technologies. This follows the government's recent response to the National Infrastructure Commission report on GGRs which was released in July 2021.
GGR technologies operate to counterbalance residual emissions from hard-to-decarbonise sectors and therefore play a vital role in the UK's push towards net-zero by 2050, as outlined in the government's Net Zero Strategy. Due to land constraints and timescales for sequestration, nature-based GGRs must be complemented by engineered solutions that can remove CO2 at a greater speed and scale, for example Direct Air Carbon Capture and Storage and Bioenergy with Carbon Capture and Storage technologies.
The government is investing £100m in research and development to encourage innovation in GGR technologies. However, it recognises that in addition to this funding, a policy framework is needed to enable GGR technologies to deploy at commercial scale, as technology developers and investors currently face uncertainty due to the absence of a mature market or predictable revenue streams. In its Net Zero Strategy the government committed to consulting on business models to address this market barrier. The consultation therefore sets out the government's proposed contract-based business model for GGRs to provide revenue support for negative emissions while markets are in their infancy. The government hopes that this will reduce exposure to market risk, thereby facilitating private finance.
The consultation closes on 27 September 2022 and the government intends to provide a response in 2023. The government has stated that, in this response, it will set out detailed policy proposals on the design and implementation of the business model.
Publication of RIIO-ED2 Draft Determinations
Ofgem has published its draft determinations for the RIIO-ED2 price control period applicable to electricity distribution networks. RIIO is Ofgem's approach to ensuring the companies who run the UK's gas and electricity networks have enough revenue to run an efficient network that delivers what customers need. RIIO stands for "Revenues using Incentives to deliver Innovation and Outputs". ED2 stands for "Electricity Distribution 2", i.e. the second electricity distribution price control.
The current electricity distribution price control (RIIO-ED1) ends on 31 March 2023. The next price control (RIIO-ED2) will cover the five-year period from 1 April 2023 to 31 March 2028. Ofgem has now published its draft determinations for the operation of the RIIO-ED2 price control system.
Key proposals in the draft determinations include:
Preparing the networks to deliver net zero.
Supporting a smarter, more flexible energy system.
Maintaining world class levels of reliability and customer service and speedy connections of low carbon technologies.
Delivering at lowest cost to energy consumers.
Ensuring that no one is left behind in the energy transition.
The draft determinations set out the strategic context for the RIIO-ED2 price controls, focusing primarily on the transition to net zero and protecting consumer interests. On net zero, the RIIO-ED2 package will be a critical part of the UK's 2050 net zero targets, both by enabling the changes that are needed in the five-year period to 2028 and by putting in place the building blocks for a smart, digitally enabled energy system of the future. On consumer interests, Ofgem recognises the recent increases in global energy costs and the consequential impact on the consumer. Ofgem considers that the draft determinations propose a tough but fair settlement, providing a strong challenge to the network companies to ensure their costs are justified and efficient while driving the right investment decisions for all consumers.
Ofgem invites comments on the draft determinations by 25 August 2022 and aims to publish the final determinations in December 2022.