Energy and Utilities
The Energy Transition | Energy Prices Act receives Royal Assent
Published on 28th Oct 2022
This week we look at the Energy Prices Act, the UK government's plans to "sunset" EU law, falling gas prices and a funding uplift for battery research and development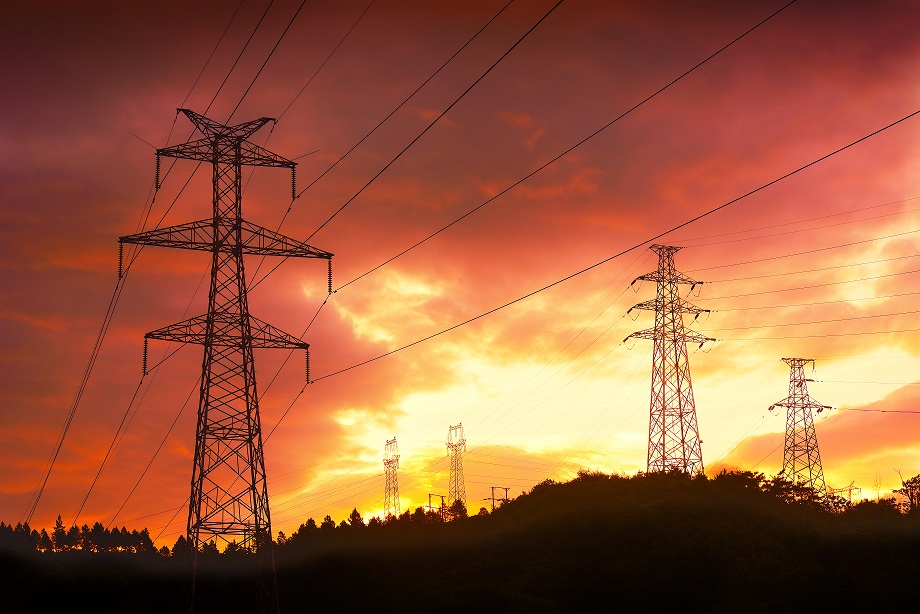 Energy Prices Act receives Royal Assent
The Energy Prices Bill was first published on 13 October 2022. Less than two weeks later it has received Royal Assent and the Energy Prices Act 2022 has become law. The bill has changed very little during its time under consideration in the House of Commons and House of Lords. Read our Insight for a discussion of what the powers granted in the new legislation might mean for the revenues of these generators.

The Act's introductory text states that the Act makes provision "for controlling energy prices, to encourage the efficient use and supply of energy, and for other purposes connected to the energy crisis." The legislation has however received widespread criticism due to its far reaching powers and fears that it could undermine Ofgem's powers to regulate the energy market.
UK government plans to "sunset" retained EU Law
The government has announced plans to "sunset" any retained EU law by 31 December 2023 via the Retained EU Law (Revocation and Reform) Bill 2022-23. After this date retained EU law will no longer be effective in the UK, unless otherwise preserved. This move will therefore formally remove the concept of EU law supremacy within the UK, which saw EU law take precedence over UK law if the two conflicted.

Prior to 31 December 2023, government departments will be required to consider whether retained EU law should be allowed to expire, or should be exempted from the sunset on either a permanent or temporary basis. Several retained EU laws relate to the energy industry and could be affected by this bill. This includes the gas transporter regulations, the REGO regulations and electricity regulations.

The bill is currently undergoing its second reading in the House of Commons. There is however concern about the impact it could have if it passes into law. EU law was originally retained in order to facilitate a smoother Brexit transition and the move to now automatically "sunset" all of these laws unless they are proactively retained is an enormous task. There is concern that this is too large an undertaking with such a short deadline and that legislation could be amended in a rush with little scrutiny.
Gas prices across Europe fall throughout October
Gas prices have been soaring over the last few months partially as a result of the turning off of the Nord Stream 1 gas pipeline from Russia. This caused uncertainty as to whether Europe would be able to cope without this supply. Gas prices, however, have now begun to drop.

On 27 October 2022 Dutch TTF Gas Futures, the benchmark contract for Europe, were trading at €28/MWh. Comparatively, on the same date in September of this year, Dutch TTF Gas Futures were trading at just over €200/MWh, meaning the current price is over 80% lower. This decrease in price may be due to the high levels of gas currently being stored across Europe. The European Commission has confirmed that member states' gas storage levels are at over 92% of capacity. This is higher than the agreed minimum target of 85% by the end of 2022.

Despite this dramatic decrease there is no guarantee that prices will remain at this level. As temperatures drop there is a possibility they will rise again as stores of gas deplete. Prime Minister Rishi Sunak also confirmed this week that the ban on fracking will be reinstated.
National Grid aims to use technology to boost capacity of existing power lines
National Grid has announced plans to roll out a non-contact overhead power line monitoring system known as "Dynamic Line Rating" technology. It is hoped that this will expand the capacity of existing overhead power lines, potentially unlocking 600MW of additional capacity in the grid.

The technology uses sensors and data analytics to continually monitor overhead power lines. The monitoring will take account of the size, resistance and maximum safe operating temperatures of the lines alongside the local weather conditions. This data will be used to identify any areas where there is spare capacity or where capacity could be safely increased in overhead power lines. This extra capacity can then be used to allow greater integration of renewable power. It is hoped that the extra 600MW of power that this could unlock will be able to power over 500,000 homes and could save £1.4 million in constraints costs each year.

The trial will last two years and will take place in Cumbria. National Grid has decided to trial this technology in the UK following its successful application in its networks in New York and Massachusetts. The trial also forms part of National Grid's plans to upgrade its network to help realise the UK's target of reaching net zero emissions by 2050.
BEIS announces £211 million funding uplift for the Faraday Challenge
The Department for Business, Energy and Industrial Strategy (BEIS) has announced that it will provide a £211 million funding uplift to battery research and development through the Faraday Challenge. This additional funding comes after an extension to the challenge was granted earlier this year, meaning that it will now run until 2025.

The challenge was originally launched in 2017 with the aim of encouraging research and development into battery technology to drive growth in the UK battery industry. It was hoped that the funding would assist with developing more cost effective, higher performing, faster charging, longer lasting, safe and sustainable batteries. Part of the benefit gained from developing better performing batteries is the impact that this could have on the electric vehicle industry. It is hoped that better battery technology will boost the industry in preparation for the 2030 ban on new petrol and diesel cars in the UK.

The funding uplift means that the challenge will provide a total of £541 million of funding between 2017 and 2025. It is also expected that the increase in funding will help to generate up to 100,000 jobs between 2022 and 2040. The challenge has so far supported 140 organisations across the UK and it is estimated to have generated more than £400 million in private sector investment. It has also brought together 500 researchers from 25 universities to work on developing better battery technology.
This article was written with the assistance of Saskia Zant-Boer and Hannah Wooderson, Trainee Solicitors.