Energy and Utilities
The Energy Transition | Consultation on the Renewables Obligation, RIIO-2 decisions ruled against by Competitions and Markets Authority, and Mitsubishi agree acquisition of Smarter Grid Solutions
Published on 13th Aug 2021
This week, we report on Ofgem and the government's joint consultation on the Renewables Obligation, the Competition and Markets Authority's preliminary decision on RIIO-2 price controls, Mitsubishi's agreement to acquire Smarter Grid Solutions, and more.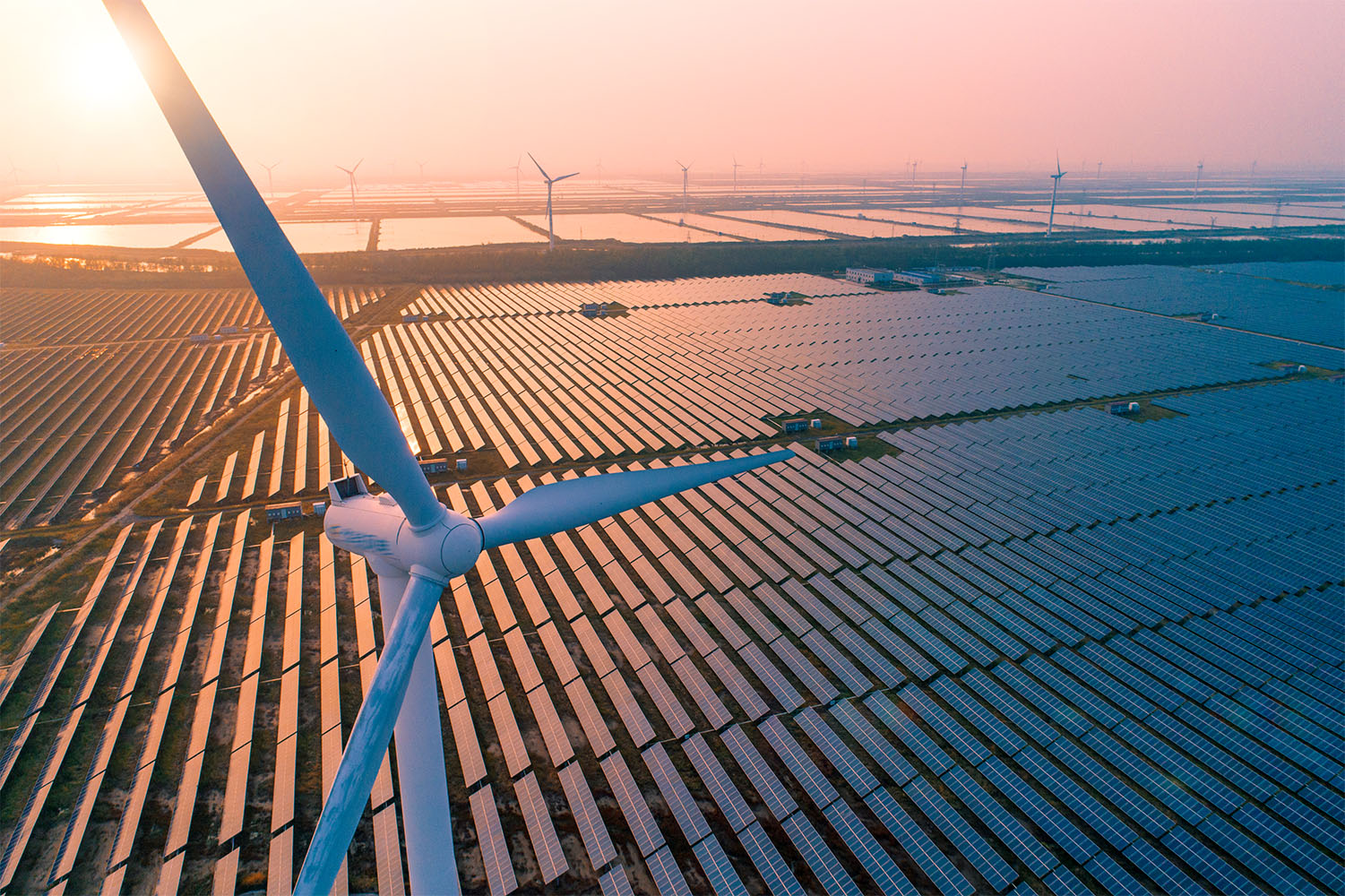 Consultation on addressing payment default under the Renewables Obligation
Ofgem has released a joint consultation with the Department of Business, Energy and Industrial Strategy which aims to address the issue of supplier payment default under the Renewables Obligation (RO) scheme.
The consultation comes after an increasing number of electricity suppliers have exited the retail market and defaulted on their obligation under the RO. Stakeholders have raised concerns as payment defaults mean suppliers have to meet the unmet obligations of their competitors, and generators lose out when the level of default does not trigger mutualisation. BEIS and Ofgem have set out three potential approaches to stakeholders, which are as follows:
Legislation that will require suppliers to settle their RO more frequently to reduce the amount that they can default on. The consultation suggests RO accounts are settled on a quarterly, as opposed to an annual, basis. Ofgem would also seek to reduce the current settlement timeframe that currently follows each obligation year from seven months to just three months.
A licence-based requirement for suppliers to protect their accruing obligation against the risk of default. This would require suppliers to protect some or all of the amounts at risk of being mutualised, with the level of protection depending on the size of the obligation accrued.
Continue with the existing policy. This would be on the basis that previous licence amendments designed to ensure supplier resilience and the newly introduced mutualisation threshold have not yet had time to take effect.
The deadline for responses to the consultation is 9 November 2021.
Competitions and Markets Authority rules against RIIO-2 decisions
In its provisional determination, the Competitions and Markets Authority (CMA) has found that the Gas and Electricity Markets Authority (GEMA) was wrong, or partially wrong, on a number of factors relating to the RIIO-2 price control period.
In the RIIO-2 price control decision issued in December 2020, GEMA proposed various licence modifications which were subsequently appealed to the CMA by nine gas and electricity companies. The CMA has now released its preliminary determination on these challenges, noting the following issues with GEMA's decision:
GEMA was wrong to impose the outperformance wedge, which was designed to offset expected outperformance in RIIO-2. The CMA found that the outperformance wedge would be a poorly targeted way of addressing Ofgem's concerns regarding outperformance, and also pointed to errors in GEMA's analysis of expected outperformance.
GEMA was wrong to impose the innovation uplift, which would be a cost reduction applied by GEMA to account for anticipated productivity improvements in the sector. The CMA found that GEMA's decision to set the innovation uplift at 0.2% would materially overestimate the cost reductions facilitated by innovation in the sector.
GEMA had acted beyond its powers when using the directions process to modify certain licence conditions.
The statutory deadline for the CMA's final determinations is on 30 October 2021.
Mitsubishi Electric set to acquire Smarter Grid Solutions to aid global expansion
Mitsubishi Electric Corporation and its subsidiary Mitsubishi Electric Power Products have agreed to acquire Smarter Grid Solutions. The acquisition is set to close within the next several weeks, with Smarter Grid Solutions to keep control of its operations in Scotland.
Smarter Grid sells controls solutions, which allow customers to integrate distributed energy resources (DER) for energy as a service, fleet energy asset operations, microgrids, virtual power plants, capacity management and flexible interconnection. The purpose of the acquisition is to expand the reach of Smarter Grid's energy management enterprise software to DER consumers globally.
CEO of Mitsubishi Electric Power Products, Brian Heery, commented that: "We look forward to marrying their products with our suite of grid control products to help our customers respond to changes and still get the best performance from their electric grids".
Optimise Prime begins its fleet EV charging trial
Optimise Prime, the world's largest commercial electric vehicles (EV) project, has entered its formal trail period after reaching minimum data systems and vehicle number requirements. The trial has exceeded the minimum number of vehicles needed to conduct statistical analysis with approximately 3,000 vehicles participating across the three different phases of the project. SSEN, Uber, Hitachi, Royal Mail, Centrica and UKPN are involved in the trial.
The project aims to use monitoring from EVs and charge-points to determine methods for reducing the contribution of commercial EVs to network constraints. Trials are set to run over the next year, testing various services including flexibility and profiled connections, as well as examining the effect of seasonal changes.
In addition to capturing data from vehicle telematics systems and chargepoints, the trial assesses the application of profiled connections. This would be in circumstances where the total amount of electrical load that a site is able to transfer to the distribution network fluctuates throughout the day. Day-ahead and firm-forward functions will also be tested, with UKPN being permitted to request additional reductions in EV charging when the network is under strain. If successful, such services will allow depots and EVs to be connected to existing network infrastructure.
InstaVolt boosts its network with new 120kW charging units
InstaVolt is set to roll out its fastest charging units to date across all future installations, including its Costa Coffee and McDonalds locations. The 120 kW chargers are capable of adding 100 miles of range in just 15 minutes, cutting charging time by up to 50% from 40 minutes with a standard 50kW charger to 20 minutes. InstaVolt has also announced its intention to bring even faster 150kW chargers to the market this financial year.
Chief executive officer of InstaVolt, Adrian Keen commented that: "Offering new and improved public charging technology across the UK is vital to increase the uptake of EVs. Being able to deliver even quicker charging speeds, while also maintaining excellent reliability is what drives InstaVolt forward".
Octopus Renewables invests in offshore wind
Octopus Renewables Investment Trust (ORIT) has invested £12.7 million in Simply Blue Holdings, an Irish renewables developer which specialises in floating offshore wind. The investment leaves Octopus Renewables with a 24% stake in Simply Blue.
Simply Blue develops sustainable marine projects with a particular focus on offshore wind farms and has so far developed over 9GW of floating offshore wind projects. It is currently developing the Emerald Floating Wind Project in the Celtic Sea with Shell, as well as the Blue Gem Wind portfolio with Total Energies.
Chris Graydon, investment director at ORIT, said "floating offshore wind is a particularly exciting renewable energy sector which is expected to undergo rapid growth over the years to come and is a key part of government decarbonisation plans in a number of European countries. We believe Simply Blue is very well positioned to capture this growth".