Energy and Utilities
The Energy Transition | CfD supply chains & energy efficiency for social housing
Published on 14th Feb 2022
This week, we look at proposals to amend Contracts for Difference supply chain plans, £179 million for energy efficiency measures in social housing, the first reactive power contract awarded to an offshore wind farm, and more.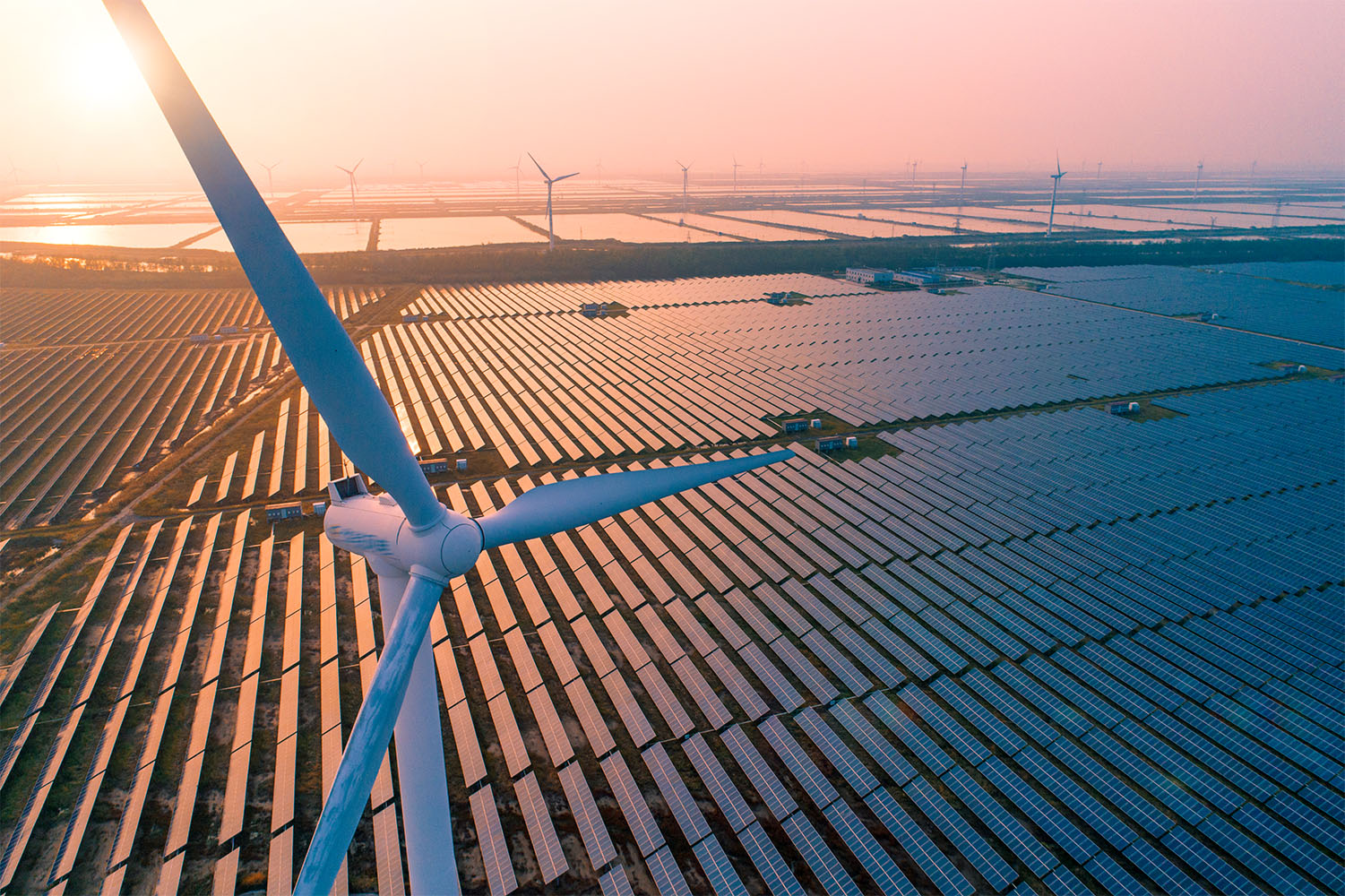 Call for evidence on modifications to Contracts for Difference supply chain plans
The government has published a call for evidence on proposed amendments to the Supply Chain Plan (SCP) process for the Contracts for Difference (CfD) scheme.
The SCP assessment process is intended to encourage the effective development of low carbon electricity generation supply chains. In order to qualify for a CfD allocation round, applicants for a generating station with generation capacity of 300MW or more are required to provide National Grid ESO with a statement from the Secretary of State for Business, Energy and Industrial Strategy (BEIS) approving the SCP submitted in respect of that station.
The proposals in the call for evidence cover solutions to issues raised following the completion of the allocation round four assessment process, but which require a phased introduction and would not be ready to implement by allocation round five. If taken forward, the proposals could be implemented from allocation round six onwards.
Potential areas for improvement proposed by the government include:
Penalties for failure to meet SCP commitments: The government is considering whether a more gradated financial penalty system could be introduced to fill the gap between borderline failure and severe failure to implement a SCP. This would act as a more proportionate sanction where a project fails to fully implement its SCP, but its shortcomings do not necessarily justify terminating the CfD contract.
Negotiating SCPs: The government considers that there may be some merit in introducing a system whereby SCPs are negotiated between the applicant and BEIS, so as to improve their quality and precision.
Changing the SCP 300MW threshold: Some projects modify their size slightly in order to avoid the requirement to produce a SCP which, according to the government, undermines the SCP process. It is therefore seeking views on how to avoid this issue, whilst still limiting the SCP requirement to projects of a specific size.
Responses must be submitted by 29 April 2022. If, following the call for evidence, SCP changes are needed, the government will consult on these as appropriate.
£179 million to upgrade energy efficiency in social housing
The government has announced £179 million of funding to improve the energy efficiency of social housing properties across England. The investment forms part of the government's £3.8 billion Social Housing Decarbonisation Fund; a government commitment over a 10-year period to improve the energy performance of socially rented homes.
The demonstration phase of the Fund saw the energy efficiency of 2,100 households improved. Now, Wave 1 will see 20,000 more social housing properties upgraded across 69 projects. The upgrades will be delivered by local authorities in partnership with social housing providers.
The scheme will support properties with an Energy Performance Certificate rating of D or lower by upgrading their energy efficiency and reducing their carbon emissions. Such upgrades may include fitting external wall and roof insulation, energy efficient doors and windows, heat pumps and solar panels. It is hoped that the upgrades will be completed by the end of March 2023.
National Housing Federation Chief Executive, Kate Henderson, said, "We warmly welcome the announcement of the first Social Housing Decarbonisation Fund recipients. Alongside helping us to achieve our crucial net zero target, this will mean warmer, more comfortable homes for social housing residents, and importantly help to protect them from rising energy bills."
First offshore wind farm to win reactive power contract
As part of the £22.5 million of Pennines Voltage Pathfinder contracts announced last week, National Grid Electricity System Operator (National Grid ESO) has awarded its first reactive power contract to an offshore wind farm. The ten-year tender has been awarded to Dogger Bank C, a wind farm located off the north-east coast of England.
Dogger Bank Wind Farm is a joint venture between SSE Renewables, Equinor and Eni. It is being built in three 1.2GW phases and, when operational, will be the largest offshore wind farm in the world with an overall capacity of 3.6GW. Dogger Bank C, which won a CfD in the 2019 auction, is the third phase of the project. The intention is that Dogger Bank C's transmission assets and National Grid Electricity Transmission will between them provide 700 MVAr of reactive power capability in the North East of England and West Yorkshire regions between 2024 and 2034, particularly after the expected closure of the Hartlepool nuclear power station in March 2024.
Reactive power services allow National Grid ESO to ensure that voltage levels on the system remain within a given range, above or below nominal voltage levels. It does so by instructing generators or other asset owners to either absorb or generate reactive power. Steve Wilson, SSE Renewables Project Director for Dogger Bank Wind Farm, said, "Today's announcement that Dogger Bank C will become the first UK offshore wind farm to use the functionality of its transmission assets to support National Grid ESO in balancing the network at the lowest cost is further proof of the outstanding innovation that our Dogger Bank team continually strives to deliver. It also demonstrates the significant positive impact that offshore wind energy, and Dogger Bank in particular, is having on delivering the UK's net zero carbon electricity system while driving down long-term energy costs for British consumers."
National Grid ESO and Octopus Energy launch energy flexibility trial
National Grid ESO and Octopus Energy have launched a trial to unlock domestic demand flexibility this winter. The real-time project will determine whether moving home energy demand out of peak times can help better match supply and demand on the electricity grid.
The domestic flexibility trial will run from 11 February to 31 March 2022 and will be available to Octopus Energy's 1.4 million smart meter customers. If participating customers are able to reduce their power consumption below their normal levels for pre-defined two-hour windows across a number of key periods this winter, they will receive a financial incentive in the form of money off their electricity bills. It is estimated that participating homes could reduce power demand by 150MW during each two-hour trial event.
The trial is intended to showcase how smart energy technologies can be used in a flexible manner to help both reduce pressure on the grid and save costs for consumers. According to National Grid ESO, the scheme will also help to inform its plans to run a zero-carbon grid for certain periods by 2025 and a fully decarbonised grid by 2035.
Isabelle Haigh, Head of National Control at National Grid ESO, said, "System flexibility is vital to help manage and reduce peak electricity demand and keep Britain's electricity flowing securely. This trial will provide valuable insight into how suppliers may be able to utilise domestic flexibility to help reduce stress on the system during high demand, lower balancing costs and deliver consumer benefits."