Energy and Utilities
The Energy Transition | BEIS announces Industrial Decarbonisation Strategy, Nest to invest £290 million with Octopus Renewables, and Ofgem increases investment for UK electricity
Published on 19th Mar 2021
This week we look at BEIS's announcement of an ambitious £1bn Industrial Decarbonisation Strategy, Nest's plans to invest with Octopus Renewables, Ofgem's proposed investment in Britain's energy network, and more.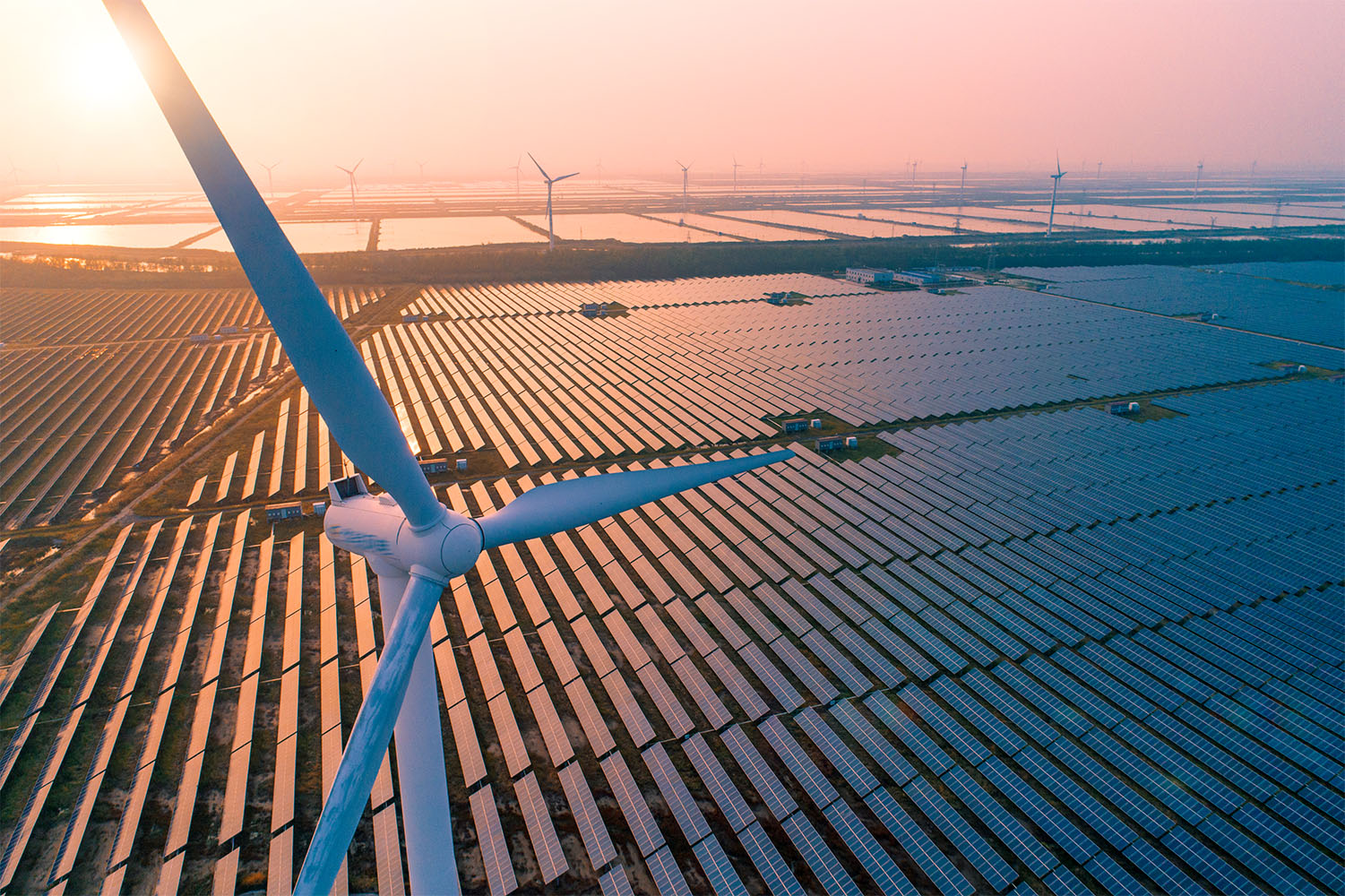 BEIS announce ambitious £1bn Industrial Decarbonisation Strategy
The government has announced plans to switch 20TWh of the UK industry's energy supply from fossil fuel sources to low carbon alternatives, as part of its £1bn Industrial Decarbonisation Strategy. The Department for Business, Energy, and Industrial Strategy (BEIS) announced that £171 million from the Industrial Decarbonisation Challenge has been allocated to nine green technology projects around Britain. These projects will focus  on setting up carbon capture storage and the deployment of hydrogen across various UK locations.
An additional £932 million has been directed to 429 projects across England as part of the Public Sector Decarbonisation Scheme. This will fund projects utilising low carbon heating systems, such as heat pumps and solar installations. It will also be used to implement general energy efficiency measures across the public sector, government departments and non-departmental public bodies.
The final part of the government's strategy will involve implementing new rules for energy and carbon performance for commercial buildings. A successful roll out of this strategy is expected to save businesses £2bn annually on energy costs by 2030. Kwasi Kwarteng, the energy secretary, stated that the strategy shows that the UK "is taking steps to be the first major economy to have its own low carbon industrial sector".
Nest plans to invest £290 million with Octopus Renewables
Nest, a UK pension scheme, plans to invest £290m over the next year with Octopus Renewables across Europe and the UK. Nest is the primary investor into the new fund with Octopus, and Octopus expects other institutional investors to follow suit and commit further investment to the fund. This venture with Octopus forms part of what could become a £1.4bn investment for Nest over the next decade.
This new fund will principally invest in established renewable technologies such as wind, biomass and solar, at all stages of the project lifecycle; although other renewable technologies will also be considered. The majority of these energy projects are set to benefit from Contracts for Difference, or other support mechanisms.
Mark Fawcett, Nest's chief investment officer, commented that "investing in British green energy means our members will be investing in projects they can see and touch; a tangible connection to their pension and a way out of the climate crisis". Mr Fawcett added that "all minds are focused on how to help Build Back Better from the pandemic and this move means millions of UK pension savers will be playing their part".
Ofgem boosts investment for Britain's electricity network
Ofgem has announced plans to boost green investment in local electricity grids in order to support the uptake of electric vehicles (EVs), small-scale renewables and clean heating.
Ofgem has set out its working assumptions on the financial package that will be applied for the next round of price controls for local electricity networks which will start in April 2023. Jonathan Brearley, Ofgem's Chief Executive, said "our price controls for local electricity networks paves the way for turning Britain's streets green, unlocking the investment needed to support the UK, Scottish and Welsh Government climate change targets, particularly around the electrification of transport". Surface transport and domestic heating currently account for 34% of the UK's greenhouse gas emissions.
To offset the increased investment and make sure consumers pay a fair price, Ofgem will significantly lower the proportion of money that goes back to network company shareholders. Under Ofgem's plans, investor returns will be lowered to 4.4% - a third lower than under its previous price control.
Hubject and ev.energy form a partnership to streamline Electric Vehicle Charging
EV software companies, ev.energy and Hubject have signed a partnership to simplify public and home EV charging.
This partnership will allow ev.energy's home smart charging app customers to use Hubject's interchange platform. According to both companies, this will create the world's biggest cross-provider charging network, with more than 270,000 EV charging points.
The project also allows EV owners to access and monitor on-the go and home charging through the app. Users can also pay for roam charging through their domestic energy bill if they are with selected suppliers and earn rewards for charging on certain networks. The companies began their collaboration last year, with further activities planned for the coming year. Nick Woolley, CEO of ev.energy, stated that the synergy between his organisation's "focus on home charging, and Hubject's focus on roaming makes me very excited about what we can deliver together in 2021, and beyond".
DDC proposes creation of free-to-access data exchanges
In its new discussion paper titled Data for Good, the Data Communications Company (DCC) (the company responsible for linking smart meters with energy suppliers) has proposed the creation of free-to-access data exchanges, which could support the move to net zero. These data exchanges would give secure access to system data from the DCC's nationwide smart meter platform, which would then be combined with data from other organisations.
Once the rollout of smart meters has been completed, there will be 53 million meters connected to over 30 million homes and small business. The DCC hope that analysis of the data generated by these smart meters could be utilised to help steer energy policy, regulation and planning. The data could also be harnessed to create a better balanced grid. The DCC has confirmed that it would not seek to profit from the scheme.
Power prices dip to low of -£61/MWh due to high winds
Power prices in the UK were pushed below zero on Thursday 11 March by a surge in wind generation. The low of -£61/MWh is more than double the lowest price recorded in the whole of 2020, when it fell to -£38.80/MWh. This contrasts with the record high prices seen at the start of January 2021, which was driven by the cold winter and the added strain on the system caused by Brexit (which we previously reported on here).
Analysis shows that the negative price was driven by high wind generation and limitations on exporting. Phil Hewitt, director of EnAppSys, stated that "[u]sually, National Grid keeps inertia at 120-125GVA but last Thursday it fell below these levels, so wind generation needed to be constrained. As a result, wind generators were paid to not generate". As adjacent markets also experienced high renewable generation, it was not possible to export the energy to continental Europe.
Origami and Virta join forces with Marubeni for vehicle-to-grid (V2G) and vehicle-to-building (V2B) proof of concept
Virta, Origami Energy, Marubeni, Smartest Energy and Grid Edge are rolling out a new proof of concept for V2B and V2G at a Nissan dealership in Letchworth Garden City.
The year-long project will operate behaviour simulations to account for EV usage, demand levels and other factors impacting optimal business operations in the future. This approach will permit the companies' project teams to consider relevant services and tariff structures that work for EVs, and behind meter requirements for companies seeking a complete energy solution.
At present, the companies will concentrate on providing power trading data using EVs for flexibility and mobility, alongside time of use, as well as charging and discharging schedules. The project will also focus on shaving and peak shifting by making use of on-site solar generation and EVs.