Energy and Utilities
The Energy Transition | £65m investment in future technologies, National Grid ESO's new interface and BP and Microsoft form strategic partnership
Published on 18th Sep 2020
In this edition we look at the government's plans to invest £65m in future technologies, the National Grid Electricity System Operator's new Application Programming Interface, BP and Microsoft forming a strategic partnership and more.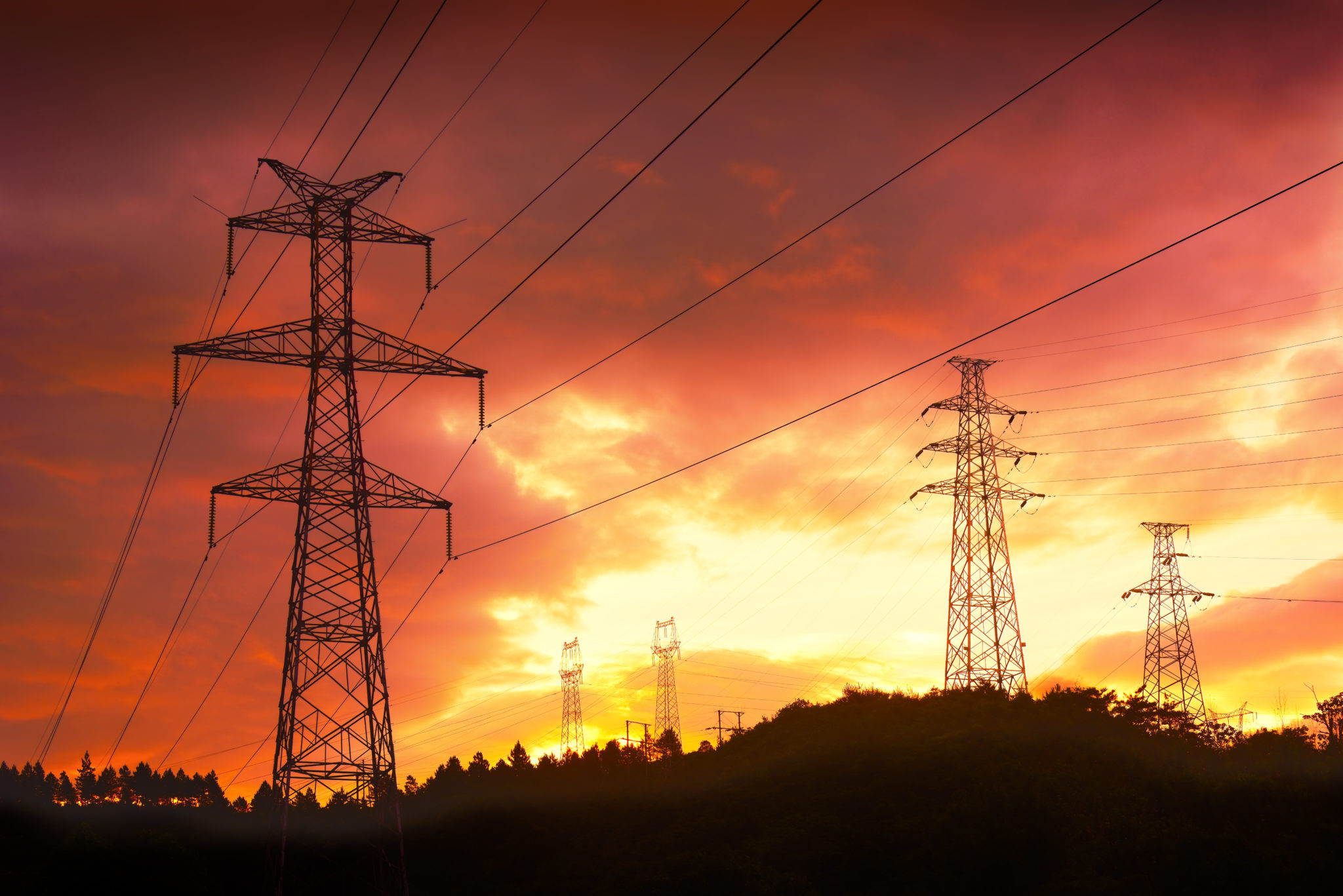 Government announces £65m investment in future technologies
The Department for Business, Energy and Industrial Strategy (BEIS) has announced that it will invest £65 million in new technologies including battery development  and robotics. This latest funding will be available through the Industrial Strategy Challenge Fund and BEIS claim that the funding will prove important in the UK's transition to a low carbon economy. The announcement follows the earlier launch of a £73 million package in June 2020 to support the development of green transport technologies and safeguard jobs from the impact of Covid-19.
Of the total £65 million investment, approximately £44 million will be used to develop high-performance batteries for electric vehicles and wind turbines, which could also be used in new technologies such as electric aeroplanes. The funding will also be used to complete a first-of-its-kind UK Battery Industrialisation Centre in Coventry. The remaining £15 million will be used to build robots for the inspection, maintenance and repair of nuclear power plants and wind turbines.
New National Grid ESO interface increases balancing mechanism market access for small generators
National Grid Electricity System Operator (ESO) has announced a new Application Programming Interface which introduces a new way for providers to connect and communicate in real-time with the ESO's systems and the balancing mechanism market.
The Interface gives smaller providers easier access to the balancing mechanism by introducing a web-based route for non-traditional participants and went live in ESO's national control room on 16 September. On 17 September, Tesla became the first user to go live with the new Interface, using its automated real-time trading and control platform Autobidder to manage first-time balancing mechanism access for its 7.5MW/15MWh Holes Bay battery energy storage plant in Dorset.
Ofgem issues consultation on the impact of Covid-19 on the default tariff price cap
On 14 September Ofgem launched a consultation on whether the default tariff price cap methodology requires updating to reflect the impact of Covid-19 on energy suppliers' costs. The consultation considers the possibility of affording flexibility to suppliers whose customers are unable to pay their bills as a result of the pandemic. The consultation also considers whether the default tariff price cap should be increased due to the rise of bad debt caused by delayed customer payments and non-payments.
These proposals are being made in response to a material change in the rate of non-payment since the commencement of the Covid-19 lockdown. This is predicted to only get worse over the winter period, when energy consumption is typically higher and the furlough scheme is due to end.
The deadline for responses to the consultation is 12 October 2020.
New partnership to unlock UK PPA potential announced
TechUK, the Solar Trade Association (STA) and RenewableUK are partnering to encourage the uptake of power purchase agreements (PPAs) in a bid to help stimulate new renewable generation in the UK and to promote the transition to a net zero economy. The partnership hopes to bring together energy buyers and renewable energy providers to stimulate a market in PPAs which can underpin the decarbonisation of the UK power sector. Solar and wind are now the cheapest form of power generation in the UK, creating huge opportunities for growth.
TechUK, an organisation which focuses on realising the potential of digital technology, will be encouraging its members to consider setting up long-term PPAs to stimulate UK-based renewable energy generation. At the same time, the STA (the leading trade body for solar heating and power in the UK) and RenewableUK (the trade association for wind, wave and tidal power industries) will be encouraging their members to work more closely with the technology sector to integrate smart systems into renewable and energy storage technologies. This would help to support the development of flexible and responsive digital energy systems.
Low wind causes electricity system price spike
The UK's electricity system price spiked to over £500/MWh during the evening of 15 September 2020, in response to low levels of wind generation. Data from Drax Electric Insights recorded that prices hit £540.22/MWh at 18:16 on 15 September, decreasing to £315.49 at 19:16 and falling back down to £40.50 at 20:16. The severity of the price increase was due to a combination of low levels of wind generation and a high demand of electricity.
This spike in price was also echoed in Europe. EnAppSys reported that prices in Belgium were over €1,100/MWh and in Germany they were close to €4,000/MWh. This pattern highlights some of the weaknesses of the interconnected and interdependent European power market system. Whereas European countries normally trade across the interconnectors to solve their electricity supply issues, this was not an option on the 15 September due to low levels of wind across Western Europe. Therefore, whilst the interconnectors can solve supply problems, they can also allow the problems of other electricity markets to seep through to neighbouring countries.
Ultimately, this price spike clearly indicates the growing need for large-scale deployment of energy storage in order to meet grid requirements, ensuring there is enough electricity on stand-by for scenarios such as this.
BP and Microsoft form strategic partnership
Oil major BP and technology giant Microsoft have signed a memorandum of understanding in a bid to drive digital transformations in the energy sector and advance their respective net zero goals.
The collaboration will initially focus on four primary areas, which combine BP's understanding of energy markets with Microsoft's digital expertise. These areas are:
Smart and clean cities.
Clean energy parks.
Consumer energy.
Industrial Internet of Things solutions.
The partnership follows BP's landmark announcement earlier this year that it will target net zero emissions by 2050, and Microsoft's announcement in January that it aims to be carbon negative by 2030.
Total and Groupe PSA sign joint deal for battery gigafactories
Oil major Total and automotive manufacturer Groupe PSA have formed the Automotive Cells Company, a joint venture that aims to build two "gigafactories" to develop lithium-ion batteries for electric vehicles (EVs).
The venture represents a €5 billion investment in the EV battery manufacturing market and is backed by a €1.3 billion investment from French and German authorities. The new company will initially focus on research and development and aims to begin mass production of lithium-ion batteries at two gigafactories in Douvrin (France) and Kaiserslautern (Germany) by 2023. Both gigafactories are intended to start with production capacity of 8GWh. They are expected to reach a cumulative production capacity of 48GWh by 2030, which is 10% of the expected European EV market in the same period.
NewMotion partners with Fleet Operations to support electric 'fleet vehicle powertrain'
NewMotion, a provider of smart charging services, has partnered with Fleet Operations, a fleet management specialist, to provide vehicle fleets with electric vehicle (EV) charging solutions. This partnership aims to help Fleet Operations' customers with the transition to EVs by making charging as easy as possible.
As part of the collaboration, Fleet Operations' customers will all have access to NewMotion's full charging ecosystem, including NewMotion's online tools that provide real-time information on charger availability and charging speeds. Customers will also have access to NewMotion's EV charge card which, when combined with a public roaming service that enables access to charge points from other operators, allows access to one of the largest charging networks in Europe, with more than 160,000 charging points across 35 countries. Fleet Operations also plans to install seven charge points at their headquarters to support the workplace charging needs of their employees.
Fleet Operations believes that EVs are set to become the "predominant fleet vehicle powertrain", having already seen a significant increase in demand for both plug-in hybrids and EVs among their customers.