Employment and pensions
Employment Law Coffee Break: Covid-19 update, banter in the workplace and holiday pay
Published on 12th Nov 2021
Welcome to this week's Employment Law Coffee Break in which we look at the latest legal and practical issues impacting UK employers.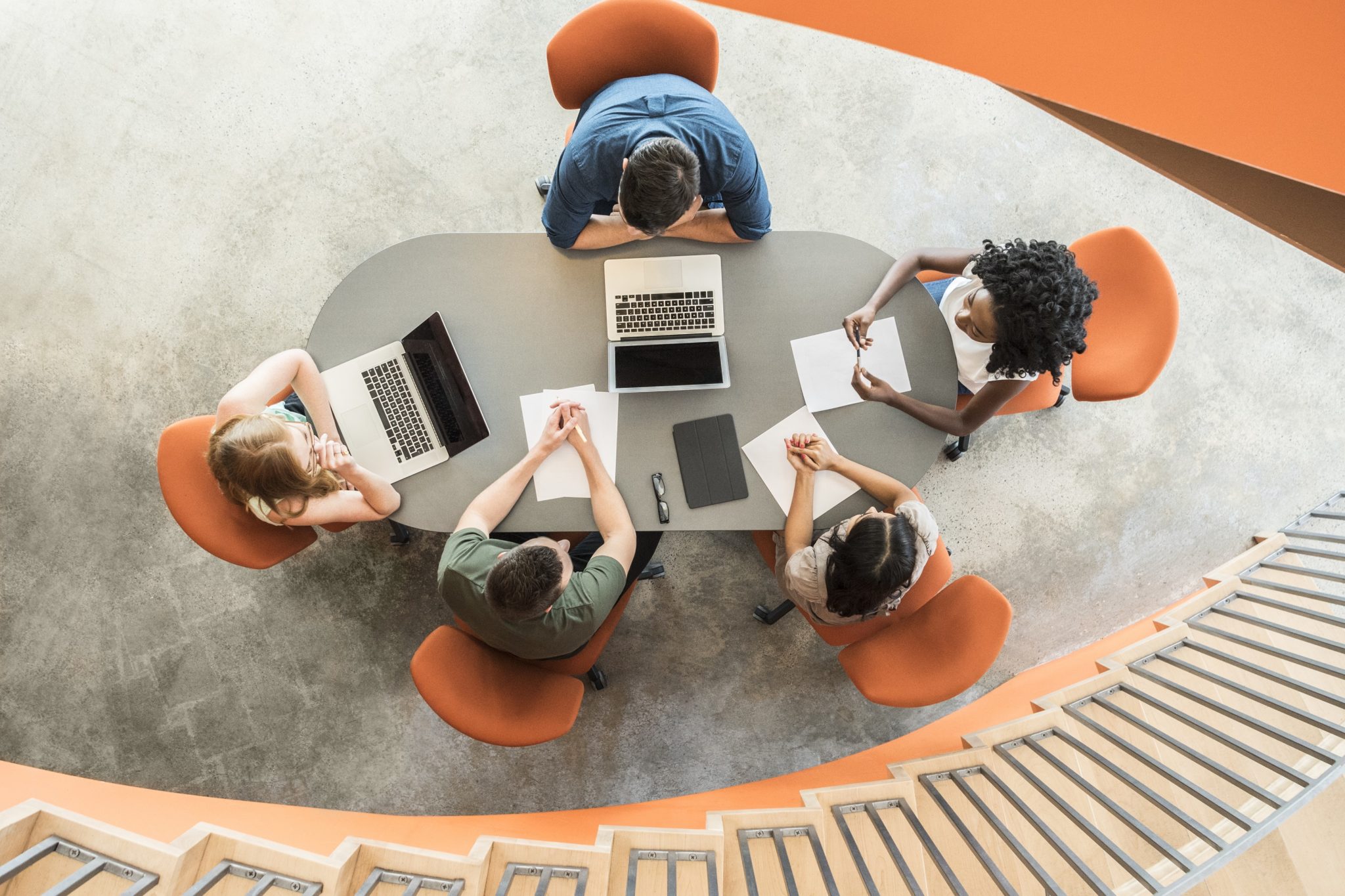 Covid-19 update
The government has not yet triggered Plan B of its autumn and winter Covid-19 plan, but has updated its Working Safely guidance. While many of the amendments are simply stylistic, the guidance does include more detail on measures employers should be adopting in ensuring adequate ventilation in helping to prevent the spread of Covid-19. For more advice on this please speak to partner Mary Lawrence, who leads our specialist health and safety team and who are supporting clients with their Covid-19 risk assessments and associated considerations in this respect. 

Vaccinations
From 11 November the mandatory vaccination requirements relating to registered care home settings in England come into force. The government has also announced that, subject to parliamentary approval, by 1 April 2022 regulations will be introduced requiring health and social care workers who have direct, face-to-face contact with people while providing care – such as doctors, nurses, dentists and domiciliary care workers – to be vaccinated against Covid-19 unless they are exempt. 
The regulations will also apply to ancillary staff such as porters or receptionists who may have social contact with patients but are not directly involved in their care. The delay until April is intended to give time for those who have not yet been vaccinated to do so with the government continuing its call for employers to "support and encourage" employees to get vaccinated. 
For employers more generally, mandating vaccination will still attract significant legal risks and, for most, continuing with Covid-19 secure measures and encouragement rather than mandating vaccination will be the right approach. Wales, Scotland and Northern Ireland are not proposing to make Covid jabs mandatory for NHS workers or care home staff.

Time to remind employees of workplace policies 
As businesses re-open, now is a good time to remind employees of staff policies which may have been out of mind while Covid-19 measures have restricted activities. 
The Employment Appeal Tribunal has recently handed down a decision upholding the dismissal of a manager as fair where he had authorised the cost of a golf trip for a customer in breach of the employer's anti-corruption policy. While the case here centred around whether or not dismissing the employee for gross misconduct for wilfully disregarding the policy was fair on its facts, more generally, with businesses engaging in client entertainment and hospitality as part of their return to face-to-face customer events, employers should ensure that all employees are aware of the restrictions that have been put in place: and that they understand the appropriate internal approval processes to avoid inadvertent breaches arising (which may adversely affect key client relationships in resolving matters, as well as cause associated reputational damage). 
As customer events and business travel restart, now is also a good time to remind employees of your travel expenses policy, and to highlight any changes introduced as part of hybrid working arrangements.  
---
Banter in the workplace
This week's headlines have been dominated by Yorkshire County Cricket Club and its handling of racist allegations made by cricketer Azeem Rafiq. Much of the commentary has focused around the investigation carried out by YCCC and its failure to take action in response to it with media reports stating that YCCC found that a team mate who regularly called Azeem Rafiq a racist term was merely engaging in "friendly banter" rather than racial abuse, and that it did not accept that Azeem was offended "either at the time they were made or subsequently". This was despite the fact that it is reported that YCCC chose to asterisk the term throughout its report. Since the report has come to light, the fall-out for YCCC has been significant and is a stark reminder for employers of the significant cost and reputational damage that can result from "banter" that crosses a line, and is in fact harassment or discrimination. 
A friendly exchange, or conduct capable of offending or intimidating others?
Creating a positive workplace culture, from both an internal and external perspective, is a critical element for any employer in recruiting and retaining the best talent. While office banter is an enjoyable aspect of working life for some, employers need to set clear expectations on what is expected of employee behaviour so that employees are aware of what humour, language and conduct is acceptable. The line between playful exchanges and discriminatory conduct is a very fine one and with increasing use of social platforms as a means of communication between workplace employees, the informality which can creep in means the likelihood of banter crossing that line is more likely: this is something we are already seeing reflected in client queries, and claims in the Employment Tribunal. 
Where a culture of negative banter is identified in a workforce, instigating a change in attitudes is essential throughout the organisation if claims are to be avoided and a good working environment maintained. In addressing any issues, employers must remain alive to how banter is influenced by social and generational trends. While implementing a clear policy that is clearly communicated and regularly circulated is a necessity, this in itself is not enough; providing regular training for employees and providing opportunities for employees to come together and learn from each other will be an essential part of creating the right culture, as well as establishing a defence in any Employment Tribunal proceedings. 
Where a complaint is received it is important that it is taken seriously and investigated promptly in accordance with any applicable procedures. As well as potential disciplinary sanctions where inappropriate behaviour is identified, appropriate action should also be taken to both support the complainant and to address any wider issues identified as part of the investigation. 
While employers do not want a cheerless environment in which employees are fearful of making even the friendliest of exchanges, it is important that boundaries are set to avoid fostering a culture that dangerously strays into the realms of discrimination. It is undoubtedly the case that employers remain able to encourage a pleasant and sociable working environment without sanctioning intimidating, hostile or unwanted behaviour.
---
Holiday pay back in the courts 
Holiday pay continues to be an area fraught with uncertainty as UK tribunals and courts have sought to interpret the entitlement to four weeks paid statutory holiday under the Working Time Regulations (WTR) in line with the case law from the European Court of Justice (ECJ) on the Working Time Directive (WTD). The WTR also provide an additional 1.6 weeks paid statutory holiday which stands apart from rights under the WTD. This uncertainty has been compounded by a number of key cases, which it was hoped would clarify specific points, being removed from court listings.  
This week has seen the Supreme Court hear an important appeal against a Court of Appeal decision on the holiday rights of a "part year worker" (that is, someone who works for only some of the year but who is engaged on a permanent contract). Overturning the decision of the Employment Tribunal which interpreted the WTR to provide for leave to be pro-rated (and accordingly holiday pay calculated at a rate of 12.07%), the Court of Appeal agreed with the EAT, holding that such a worker is entitled to 5.6 weeks' annual leave each year and that pay for that leave should be calculated in line with a formula set out in the WTR involving looking at a worker's average weekly earnings over a 52 week reference period (prior to 6 April 2020 this was a 12 week reference period). While the case before the Supreme Court involved a term-time worker at a school, if the Supreme Court upholds the Court of Appeal decision it will have significant repercussions for umbrella companies and other entities who engage workers on overarching contracts. 
The Court of Appeal is also due to hear, at the start of next month, an appeal from the Employment Appeal Tribunal that a worker's claim for holiday pay was out of time where he had taken holiday but was not paid for it at the relevant time. The worker in this case had been engaged on a self-employed basis, but following the end of his engagement his claim that he had in fact been a worker was upheld by the courts up to and including the Supreme Court. He claimed holiday for the period during which he was a worker arguing that he should be treated in line with an earlier ECJ authority which provided that a worker who did not take holiday and who was not paid for it (as he likewise had been purportedly engaged under a contractor relationship) was entitled to back-dated holiday pay stretching back throughout the engagement. We wait to see if the Court of Appeal will use this case as an opportunity to revisit the EAT decision in Bear Scotland which provides that for the purposes of an unlawful deduction of wages claim, a series of deductions will be broken where there is a gap of at least three months. The Bear Scotland decision has previously been called into question by the Court of Appeal in Northern Ireland, but the case was settled before it reached the Supreme Court. 
---