Decarbonisation
COP26 | How has the global climate summit advanced the goal of adaptation and biodiversity?
Published on 30th Nov 2021
Investment in nature-based solutions and support for ecosystems are core to COP26's vision to use adaptation strategies to solve both climate change and biodiversity loss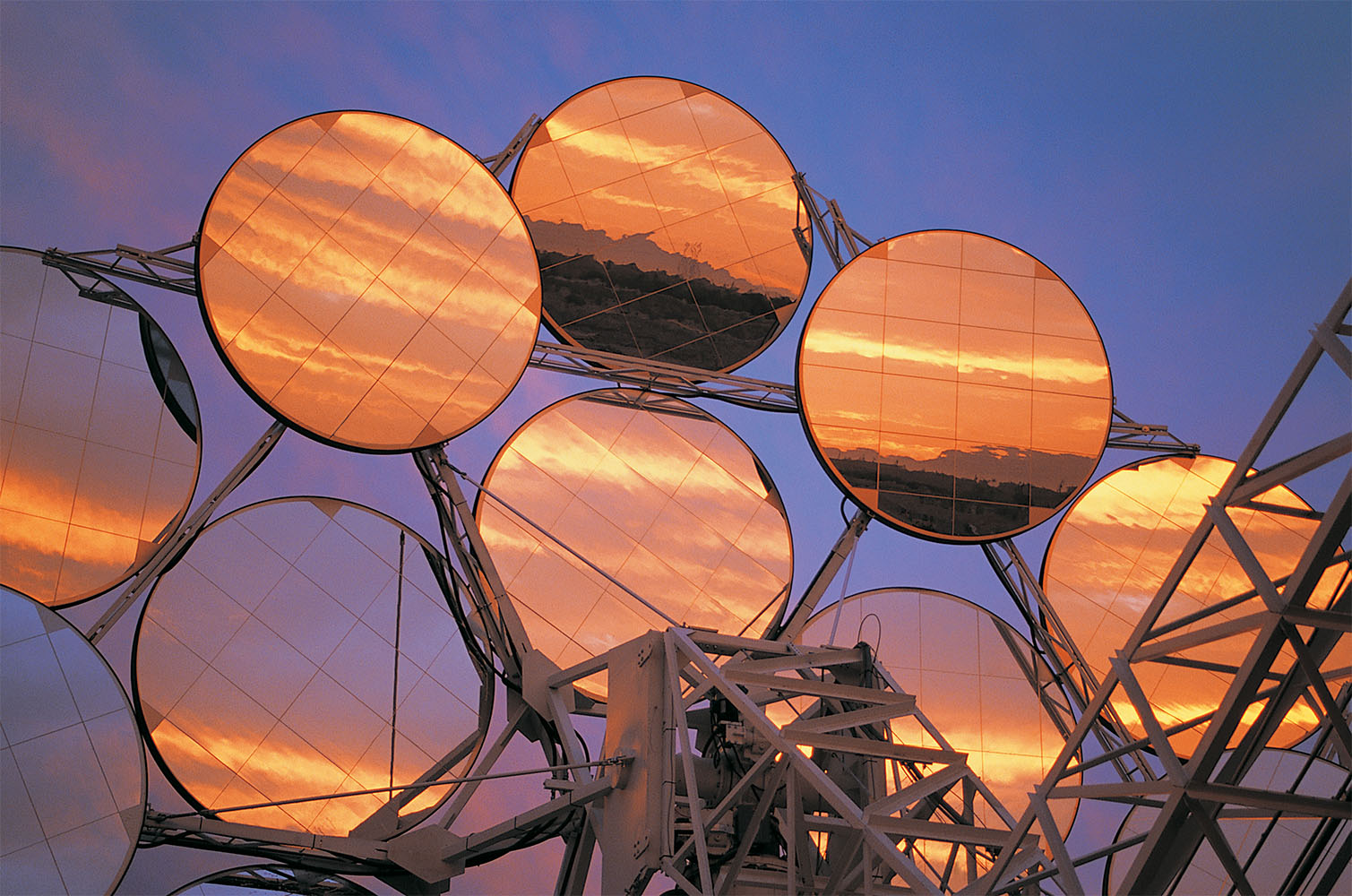 Adaptation strategies seek to make communities, economies and environments more resilient to the increasingly extreme weather patterns caused by climate change. While the effects of the increasing frequency of heatwaves, droughts, floods and coastal erosion on the world's most vulnerable communities is a key motivation for adaptation strategies, these events also drastically impact global biodiversity levels. 
Going into COP26, the conference's convenors made "adaptation" one of the four goals of the conference, recognising that the restoration of habitats is a powerful way to boost resilience to climate change. As noted by Alok Sharma in his foreword to COP26, "there is no viable pathway to net zero emissions that does not involve protecting and restoring nature on an unprecedented scale." 
Tackling deforestation 
In recognition of the need to protect global forestry at the world leaders' summit, 141 countries whose territories encompass 90.94% of the world's forests pledged to halt and reverse forest loss by 2030. Responding to this pledge, countries including Germany, France, the UK and the USA announced a further pledge of $1.5 billion to support the protection and enhancement of the Congo Basin forests. These commitments from world leaders at COP26 acknowledged the importance of conserving forestry as natural carbon stores and hubs of biodiversity through adaptation strategies. 
Deploying finance 
Building on their pledge to tackle global deforestation, world leaders recognised the importance of supporting indigenous communities in order to halt biodiversity loss. In publishing a joint donor statement, leaders pledged to deploy $1.7 billion before 2025 to support the advancement of indigenous communities' tenure rights and their role in safeguarding valuable forest areas. In a further development, multilateral development banks provided a progress report on efforts to support adaptation strategies and biodiversity loss. In a joint climate statement, 10 multilateral development banks confirmed climate ambitions beyond COP26 that will include promoting natural capital, biodiversity and nature-based solutions in order to support their clients' climate-change goals. 
Biodiversity-related risks and opportunities
Prior to COP26, the publication in February of The Economics of Biodiversity: The Dasgupta Review, and the investment commitments made by world leaders at part one of the UN Convention on Biological Diversity's annual conference, CBD COP15, which took place in October, demonstrated the growing recognition of biodiversity by government policy and the global financial system. The renewal of pledges at COP26 for mobilising finance towards nature-based solutions in vulnerable parts of the world is a further confirmation of the relationship between economics and biodiversity.  
Reporting biodiversity
In the wake of the pledges being made by multilateral development banks and industry leaders at COP26, consumers and regulators will be examining the commitments of businesses in supporting and considering their impact on biodiversity. 
A draft version of the CBD's post-2020 global biodiversity framework includes a proposed target that "all businesses (public and private, large, medium, and small) assess and report on their dependencies and impacts on biodiversity". If the framework is approved by the CBD during part two of COP15 taking place in late April next year, there will be increased pressure on companies to report on their biodiversity impacts and reduce biodiversity risks relating to their business practices and supply chain.  
Furthermore, the Task Force on Nature-Related Financial Disclosures (TNFD), a United Nations working group, is formulating a recommended framework for biodiversity-related disclosures by corporate entities. Given the UK has incorporated recommendations from a similar working group, the Task Force on Climate-Related Financial Disclosures, into legislation, there is the possibility that the findings of the TNFD will become law in future. 
In this context and the developments at COP26, businesses may wish to start considering and quantifying the impact of their direct operations and wider supply chains on biodiversity. The findings of biodiversity-related accounting would need to align with the environmental, social and governance goals of the business, in order to ensure that consumers and regulators are satisfied with the business's effect on biodiversity. The risks of failing to consider this will remain reputational and financial for now but could extend to regulatory in future. 
Natural capital and offset opportunities  
While the need to consider a business's impact on biodiversity represents an additional compliance burden, investment in nature-based solutions is a unique opportunity for corporate entities. As shown by the developments at COP26, government policy has identified the urgent need to deploy finance to support sensitive ecosystems and it is likely that the legislative agenda of nations will follow the pledges made. 
The UK government has already begun the process of necessitating investment in natural capital for certain sectors. The passage of the Environment Act 2021 earlier this month began the transition period for introducing biodiversity net gain as a mandatory requirement for development applications. Similarly, guidance issued by Natural England over the last 18 months has required investment by developers in phosphate and nitrate offsets. In the context of these requirements, a proactive approach by developers could lead not only to an opportunity to sell surplus biodiversity gain credits produced through mitigation schemes but also to an increase in the asset value of a development or project – and demonstrate that it is delivering environmental benefits to the local area. 
Despite COP26 outlining high-level policy shifts in terms of adaptation and biodiversity, which may well bring increased regulation in this area in the future, it is important to recognise that certain requirements are already filtering down at a local and national level. That said, international businesses should equally consider the opportunities that might exist in each relevant jurisdiction. 
Osborne Clarke comment
Caroline Bush, associate director in Osborne Clarke's environment team and co-lead of the decarbonisation policy and regulation stream at Osborne Clarke, commented that "it was heartening to see nature forming a key part of the discussions at COP26 and the increasing recognition of the role nature-based solutions can play in mitigating some of the effects of climate change. Although there is still a way to go before biodiversity considerations become embedded in the corporate mindset, with the second part of COP15 on the horizon and the TNFD developing its framework over the next two years this is an area where I expect to see increasing regulation. This will present both risks and opportunities for businesses, with those on the front foot best able to respond to the changing regulatory landscape."
COP26 recognised the urgent need to tackle biodiversity loss as part of dealing with climate change. It remains early days for biodiversity enhancement forming part of the day-to-day strategies of businesses, government and financial institutions. However, there are benefits for those willing to be proactive in this space and seek out opportunities to invest in nature-based solutions. 
For more information about the opportunities and risks of nature-related investments, Osborne Clarke discussed this in the firm's insight 'The relationship between biodiversity and financial services'.