Tech, Media and Comms
Asia and TMT: emerging trends in 2021
Published on 24th Jun 2021
Tech developments in China, India and Singapore have continued at a pace this year, with a range of digital, regulatory and sustainability initiatives emerging from the Asian powerhouses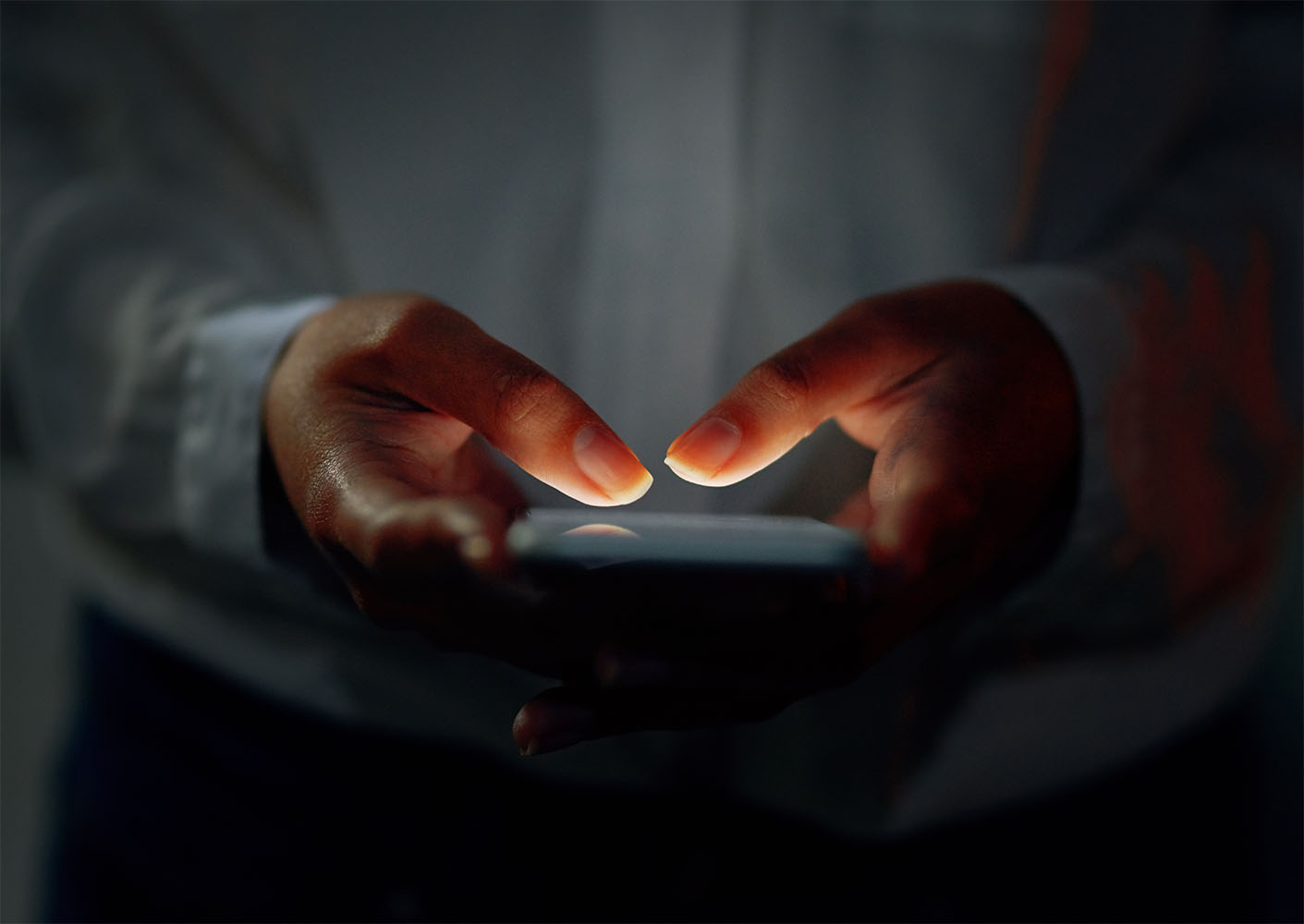 China and three tech trends
Digitalisation and transformation accelerate
China's 14th Five-Year Plan for national development has targeted research and development spending to grow at a compound annual rate of 7% over the next five years. In 2030, the scale of China's digital economy is likely to account for more than 50% of GDP. This is an aggressive plan that will have an impact across all industrial sectors. And, if this succeeds in China, it will create a synergistic effect that will boost India's digitalisation efforts and drive further digital transformation across Asia. Business in 5G, chips, artificial intelligence and big data are likely to benefit most from this unprecedented transformation. Many regional commentators believe that this will present participants in the Asia-based market with an opportunity to be a part of a fouth industrial revolution and grow and become globally leading players in the digitalised world.
Scrutiny over tech companies becomes a new norm
Four of China's tech companies figured among the world's top 20 tech giants ranked by brand value in 2020, second only to the United States, according to a survey by media data specialist Visual Capitalist. As the Biden administration takes an aggressive posture towards big tech in the US, Chinese regulators have also ramped up scrutiny of tech gains and growth behind China's "Great Firewall". Some tech titans have been openly criticised by regulators for their "grow at all costs" strategies, others have been fined for ignoring merger control clearance procedures, abuse of their dominant market positions and breaches of consumer credit data.
Chinese regulators are concerned that the digital and market infrastructures that large technology companies have built are risky and can disrupt the Chinese banking and financial system (which is primarily state-owned). Chinese legislators will likely speed up their reading of a range of legislation related to the technology, media, and telecom (TMT) sector. These include China's first unified data protection act and a new set of antitrust rules targeting on digital and e-commerce platforms. The approach of Chinese regulators to this legislation and the way chose to implement them will have a profound impact on how Chinese and foreign TMT market players operate. Forward thinking will be important for preparing a business to avoid compliance risks in this fast-changing regulatory environment.
US-China decoupling presents risks and opportunities
There has been a continued increase in scrutiny through 2021 by both US and China of foreign investment in the TMT sectors. The US Trade Representative's annual Special 301 Report on the adequacy and effectiveness of US trading partners' protection and enforcement of intellectual property rights was sceptical about the participation of Chinese venture capital in the US technology sector. In response, China quickly enhanced its national security review system and established a US-style mechanism to impose scrutiny on cross-border technology transfers.
This continued decoupling of Chinese and American innovation presents unprecedented risks for TMT companies operating in the world's two largest economies. TMT companies need to be more sensitive than ever to the impact of geopolitical development and communicate effectively with regulators in both countries. This, however, also presents opportunities. The China-US decoupling in a number of technology areas is likely to stimulate China's state and private capital to invest significantly in chip and sensitive high-tech R&D in order to break through US blockade. One likely outcome is that the rest of 2021 provides investment opportunities for capital that focuses on TMT and innovation. Consequently, start-ups in the TMT sector can expect to see generous term sheets and receive higher valuation.
Three tech trends in India
Digital regulation comes of age
With India's government and judiciary both keen to regulate the digital ecosystem, 2021 will be a definitive year for digital regulation in the world's fifth largest economy.
The new internet intermediary and digital media regulations have cast some heavy obligations on intermediaries and media houses, which, if not complied with, will lead to the regulated entities losing their "safe harbour" protection.
India's much-awaited privacy bill has reached its final draft form but has been overshadowed by the new internet regulations that were implemented to deal with more immediate concerns. When released, there is likely to be a conflict between the internet regulations and the privacy act vis-à-vis government access to data.
There is a growing interest from the Competition Commission of India in the corporate structures used by internet retailers, and ongoing investigations and prosecutions alleging breach of competition and foreign investment regulations.
The Reserve Bank of India (RBI) has not revised its earlier stand that cryptocurrency is not legal tender. Earlier this year, there were signs that the Indian government is planning to ban cryptocurrencies. A bill was also proposed in this regard ahead of Union Budget 2021; however, it was put on hold after requests from the crypto industry. The government had subsequently formed a committee to give recommendations. This was followed by reports that RBI may come up with its own digital rupee.
ESG is now front and centre for big tech
With the pandemic throwing up new ways of working and new challenges to governance, India's formidable IT industry has put environmental, social and governance (ESG) factors front and centre of its future. Led by bellwethers such as the Indian multinationals WIPRO, Infosys, TCS, TechMahindra and others, the industry has adapted to the pandemic by being responsive to needs of employees and society and driving forward their ESG agenda.
With India's ambitious promises as part of the Paris agreements being monitored continuously, the relative ease with which tech companies have adapted to remote working has increased the number of "green collar" workers. It remains to be seen whether and to what extent some of these workers will remain carbon free and whether that will reduce the carbon footprint from the IT industry. Sustainable health care for employees and their families have become a priority task for boards across these companies to ensure business continuity. Companies have extended their corporate social responsibility (CSR) activities to include communities in cities where they operate. This raised CSR profile has been a significant contribution to the fight against the pandemic in India.
While digital transformation is relatively easier to embrace for tech companies, it comes with its fair share of challenges when most of the workforce has been working remotely for the last 12 months or more. The number of financial frauds, legal non-compliance leading to potential liability, cyber-attacks and other governance gaps have increased as documented by several agencies. Boards will have to come up with new ways to tackle these challenges, while remaining agile and adaptable.
US-India tech investments increase
With the US-China deal corridor facing political headwinds, India saw increased investments in the TMC space from US tech companies. The size ranges from "bulge bracket" investments to smaller greenfield expansion activities with numbers pegged at $50 billion in US investment in Indian tech up until the fourth quarter of the 2020 calendar year.
Digital media, fintech, big data, telecom and traditional tech sub-sectors have all received significant investments from the US. Valuations are stable (and high) with US big tech making a large play on India's digital economy, which consists of more than 700 million internet users and roughly 500 billion yet to come online, making it simply too big a prize for big tech to ignore. Interestingly, the increased deal flow in these areas has also boosted the traditional Indian IT outsourcing sector with a number of backend support and services contracts now being delivered at "home".
With India introducing Committee on Foreign Investment in the United States-style oversight mechanisms into investments and imports from "countries that share a land border with India", the US-India trade and investment corridor is expected to sustain its recent phenomenal growth into 2021.
Singapore's tech trio
Remote working
Asia (with the notable exception of China) has been suffering in recent months from a new wave of the Covid-19 pandemic. Singapore has mandated that employees by default work from home. Schools have combined classroom with home-based learning. Covid-19 looks set to continue to have an impact on the digital transformation of the workplace and learning through the remainder of 2021.
Unfortunately, digital transformation does not necessarily involve ground-breaking innovation. For present purposes, innovation means creating or adopting new workflow leveraging new technology. For many businesses, digital transformation merely means adopting existing technology like cloud-based video-conferencing and documentation-management systems.
Innovation requires a mindset change that challenges the assumption that face-to-face collaboration is critical to productivity and innovation. Anecdotally, many businesses apparently do not believe in remote working. They await default work-from-home rules to be relaxed so that employees can go back to the office. It remains to be seen whether 2021 will see ground-breaking innovation at the workplace.
5G
The first half of the year brought 5G milestone announcements from Singapore's three major telcos. In March, M1 announced collaboration with US tech giant IBM and South Korea's Samsung Electronics on the opening of the IBM Industry 4.0 Studio.
Leveraging 5G, artificial intelligence (AI), and hybrid cloud and edge computing, the Studio develops and tests innovative industry 4.0 solutions. Use cases include autonomous vehicles, robots, 3-D augmented reality and real-time AI applications.
Meanwhilie, Singtel has launched its 5G Standalone (SA) network. According to Singtel, 5G SA delivers twice the responsiveness and 30% faster uploads, compared to 4G, and strengthened authentication and encryption capability.
In May, Starhub, the Singapore operator, announced it has successfully dialled Singapore's first 5G SA call.
The Infocomm Media Development Authority (IMDA) also said it will launch a 5G testing facility in September. The IMDA initiative will focus on augmented or virtual reality.
Without a doubt, 5G will be the backbone of the future of remote working and learning. We hope the government and industry will focus on developing innovative remote working and learning technology, and enhanced security.
Blockchain
Blockchain, the technology underlying Bitcoin, has been around for more than a decade. The frequent criticism of blockchain is that it is a technology that is looking for problems to solve. Cryptocurrency and crypto assets have remained to date the dominant use case for blockchain; but, notwithstanding this, blockchain has in recent years gained mainstream attention.
In a report presented by OpenNodes, Temasek, IBM, PwC Singapore, EY and SGTech, and supported by IMDA and the Monetary Authority of Singapore, about 70% of respondents surveyed said they viewed blockchain as the top technological trend in 2021 in Singapore. The Singapore Blockchain Ecosystem Report 2020 also highlighted Singapore's the range of active contributions and blockchain-related research from across academic institutions and the private sector.
We believe crypto assets and currencies will remain the dominant use case in 2021.
Authors : Chia Ling Koh, Prashant Mara and Steve Yu