Life Sciences and Healthcare
Approval of insomnia app for use in the NHS offers a case study for digital health developers
Published on 27th May 2022
Opportunities are available for those that navigate the regulatory system and provide evidence of their products' efficacy and performance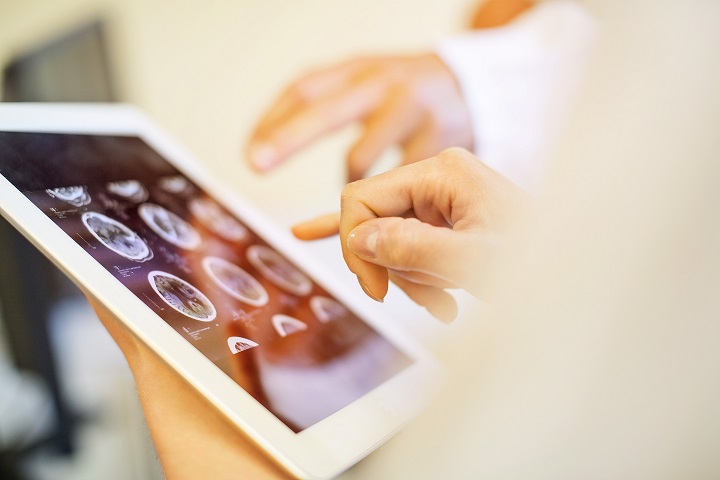 On 20 May 2022, the UK's National Institute for Health and Care Excellence (NICE) recommended the Sleepio (Big Health) app as an alternative to prescription medicine to treat insomnia. The app uses artificial intelligence to provide users with cognitive behavioural therapy and is classified as a medical device. NICE's decision was based as much on economic grounds as medical grounds. 
Looking beyond NICE's announcement, Sleepio will be a useful case study for digital health companies developing other software products: we set out below five key points to take away. 
Controlled trials for digital products   
When regulators assess a new healthcare product they must assess its safety and efficacy. To do so, they require reliable evidence. NICE recommended Sleepio after its medical technologies advisory committee reviewed data collected from 12 randomised controlled trials. The app is a case study for how software can be put through controlled trials more commonly associated with physical medical devices, relying upon information gathered by users of the software, to demonstrate performance. 
Digital health as an alternative to traditional therapies 
Any pharmaceutical product put into the human body will come with side-effects. Regulators will need to balance known side-effects against the clinical needs of a patient population. Policymakers are increasingly concerned by the growing problem of over-reliance among the general population on addictive drugs, notably opioids. The case of Sleepio suggests that where regulators have concerns over traditional, pharmaceutical-based, treatments, they may look increasingly favourably on digital alternatives. In this case, NICE had sufficient confidence in evidence submitted by Sleepio's developers to state that the app will "reduce people with insomnia's reliance on dependence forming drugs". This shows the commercial inroads non-pharmaceutical products can make into the healthcare market and serves as a potential pathway for others to follow.
Increasingly sophisticated public 
People are becoming more comfortable with using technology to monitor and inform decisions over their own health. The popularity of smartwatches and associated lifestyle apps attest to this. 
To date, the market has been dominated by products aimed at the "wellness" market: apps that are not caught by healthcare regulations because they do not fall within the definition of a "medical device". However, as digital health companies develop technology that is increasingly reliable and accurate, we expect to see more apps approved for use by regulators. 
It can be complicated to determine whether or not a product is caught by regulations, but Sleepio shows there is a growing regulatory acceptance for software that is designed to be used by the public to monitor or treat significant health conditions. 
The economics 
Part of NICE's remit is to manage the limited pot of public money that is available to fund healthcare. A key element of Sleepio's attraction is that it is relatively cheap and comes with a predictable cost. NICE states that Sleepio costs £45 per patient and analysis of primary care data shows that the app represents a costs saving compared to pharmaceutical alternatives. 
We have reported that software will become increasingly relied upon as the economy worsens and the NHS looks for ways to save money. Companies that create economically efficient products can make headway in pitching their products to healthcare providers. 
Changing regulatory environment 
Sleepio arrives at a time when software is increasingly coming within the scope of medical device regulations.
At EU level, Regulation 2017/245 on medical devices became fully applicable in May 2021. The regulation updated the regime that had been in place in the 1990s and introduced new rules concerning the classification of software that is used for clinical purposes. In the UK, as we have previously reported, the Medicines and Healthcare products Regulatory Agency is consulting on the future of medical device regulations following Brexit and is expected to recommend significant new regulations concerning software that is classified as a medical device. In the US, last year the Food and Drug Administration issued its "Action Plan" to facilitate innovation in software as a medical device. 
Companies that bring new apps to the market will need to be leading on these developments. In the case of Sleepio, developers were able to take advantage of standards developed by NICE, and updated last year, to help companies demonstrate clinical efficacy and economic value. 
Osborne Clarke comment 
The lessons to take from NICE's recommendation of Sleepio are not restricted to the UK, nor to products that aid sleep. 
Regulatory systems worldwide continue to catch up with developments in software. Apps and other digital products are increasingly likely to gain classification as medical devices and used in competition with more traditional therapies. The key ingredients that persuaded NICE to recommend the app – data from controlled trials, an alternative to pharmaceuticals, usability by the public and economic savings – all have global application. 
Sleepio showcases the opportunities available for digital health developers that successfully navigate the regulatory system and provide robust evidence of their products' efficacy and performance. The challenge will be in bringing products to market quickly while satisfying regulators, but commercial success will exist for those that can.