Why choose to work at Osborne Clarke?
Osborne Clarke is an award-winning international legal practice. Over the past few years, we've grown rapidly, with 26 offices* around the world, and we're proud to say that our influence and impact can now be applied almost anywhere. The core sectors we work in all thrive on innovation: Tech, Media and Comms, Energy and Utilities, Financial Services, Retail and Consumer, Life Sciences and Healthcare, Real Estate, Workforce Solutions and Mobility and Infrastructure.
Our sector teams include lawyers from all legal disciplines, effortlessly blending expertise, insight and enthusiasm. Crucially, we think sector first, organising ourselves around the current affairs and future challenges of the industries we serve, rather than traditional legal practice areas. It helps keep us one step ahead.
I believe that the key words of the future are flexibility and balance: flexibility of study to allow everyone to find their their own balance, and flexibility of everyone to find a new balance for the firm. Valentina Veneziano - Senior Associate
The firm has come such a long way on an exciting international and reputational journey – whilst retaining the same culture that it had always been known for and attracted me. Rachel Couter - Partner
I like to provide legal advice and help our clients with the use of new tools like digital platforms and automated contracts. I'm also interested in decarbonisation and its link with HR, and I have recently helped clients develop strategies around this. Thierry Vierin - Partner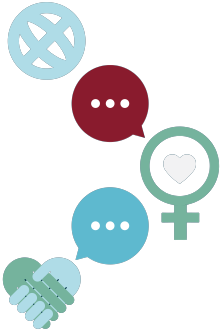 Women in Partnership
Highlighting the journeys our female partners have taken as leaders within Osborne Clarke, the work they carry out with high-profile clients, and the opportunities there are in our supportive and collaborative environment.
26
International locations
3
Transformational trends