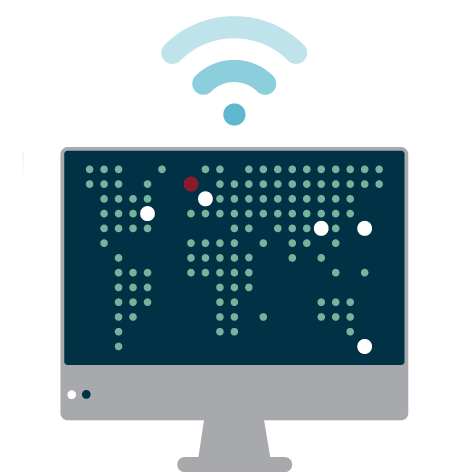 We offer a comprehensive suite of services for US companies currently operating in international markets. Tailored to each client's overseas legal needs, our expertise is designed to keep you ahead of the curve on scaling your international business operations.
Our Global Growth Solutions provide US headquartered businesses with fully-managed services that leverage in time-zone legal advisors with international local counsel expertise within key markets to deliver comprehensive global legal solutions.
This service goes well beyond the traditional law firm advisor role to deliver high quality, consistent, global advice with an array of value-added components to streamline project management, service delivery and logistical aspects.
Roadmap for growth
Osborne Clarke's US-based team of advisors, supported by overseas specialists, will work with you to evaluate your current international operational framework and create a roadmap for growth to help you effectively manage global legal priorities enabling you to confidently continue to scale the business into global markets.
Each of the eight Growth Solutions are designed to address operational challenges, growing compliance obligations and some of the significant risks that can be amplified when global scale is reached.
Manage global projects
Global Growth Solutions are designed to address the essential legal aspects of operating globally, but they're also structured to simplify the process and enable you to easily manage global projects. We have aligned the services to work alongside your other advisors and service providers that you may engage directly – or we can engage from our handpicked network on your behalf to cover off the wider non-legal issues essential to your international operations.
Additionally, we have created a service delivery and engagement system to meet your legal and operational needs which can include:
A custom technology platform to deliver advice and manage projects providing a centralized dashboard for international work streams.
Flexible fee structures to meet budget requirements and deliver value with predictability and transparency throughout the engagement.
A single, overreaching engagement letter, covering the project with a clear scope and roadmap with measurable milestones.
A single, coordinated monthly invoice, covering all aspects of the project including all jurisdictions, work streams and third party providers.
Our Global Growth Solutions
Global Compliance

Global HR Support

Operating in global markets while staying within the regulatory boundaries requires continuous attention.

Our broad range of organizational compliance solutions is designed to give you peace of mind ensuring your business is operating within the regulatory limits with our services ranging from GDPR and international privacy frameworks through to regulatory requirements, anti-corruption obligations and corporate governance structures.

Attracting and retaining global talent while navigating overseas employment regulations is key to your business success.

Our services give you the tools, policies and advice you need throughout the employment lifecycle to limit risk, reduce costs and effectively manage your global workforce. Our primary services cover employment contracts, HR policies, termination support, stock options, immigration and wider global mobility services.
Global Corporate Transaction Services

Global Contract Services

Managing cross border corporate transactions presents many challenges, but our model addresses these issues by leveraging overseas in-country deal expertise combined with in time-zone service delivery giving you local access to international deal support with around-the-clock service.

This model is ideal for US businesses acquiring or investing overseas in an international target company whether governed by local law or under US law and when investing in a US target that has international operations. We can also deploy this model for reorganizations and restructurings or when rationalizing overseas operations.

Closing international deals is imperative to driving your overseas revenue and our contract support services are tailored to help you execute on your international sales strategy.

We can help you design effective regional agreements to efficiently get deals done, provide overflow support for end of month and end of quarter when your legal team's resources are stretched and advise on your most important deals when the stakes are high and you need to get the deal done but on the right terms.
Global Dispute Resolution

Global Occupier Services

Avoiding international disputes and effectively dealing with issues as they arise is imperative to limiting international risk.  Our teams are adept at structuring agreements at the outset to limit potential liability – while designing practical means of dealing with international issues if they arise.  The firm's global commercial and white collar litigation teams can be mobilized from the very early phases to help quickly resolve minor issues, and for more substantial matters, our formidable and strategic litigators can be brought to bear on the situation.

These pragmatic solutions, proportional to the risks posed and coordinated across borders, are the ideal solution for US businesses looking to avoid international disputes before they arise or effectively resolve contentious scenarios.

Strategically negotiating international lease transactions and effectively managing a wider portfolio becomes increasingly challenging as international operations scale.  We leverage US-based expertise and project management with in-country specialist real estate lawyers attuned to their respective market practices.

This approach delivers a coordinated solution with a holistic, portfolio-based view that's consistent internationally – while being localized as needed for each jurisdiction.  International businesses achieve the ideal solution, ensuring deals are thoroughly negotiated and structured consistent with the wider business needs – all while simplifying the ongoing portfolio management obligations.
Global IP Services

Global Tax Support

For US companies operating globally, IP can be an important and valuable part of the international business and ensuring it's protected and enforced in foreign jurisdictions requires additional diligence.

For these businesses, we offer a comprehensive approach enabling them to protect, manage, enforce and exploit their IP globally.

Our solutions are designed to help US businesses strategically tackle the globe with regionally structured registrations and enforcement coupled with a fully global trademark portfolio management service.

Structuring an efficient international tax structure becomes increasingly crucial to US companies as overseas operations and revenues grow and more complex structures can be put into place.

Our global tax team works to understand your current and future growth plans, starting with the first overseas entity and the intercompany agreement through to seamlessly and consistently structuring cross border operations to achieve corporate operational and financial objectives.

The tailored services, utilizing a primary tax specialist who then engages with local tax counsel across the world, are scaled to our clients' business needs throughout their global journeys.
---
Connect with one of our experts