Digitalized Data Protection Impact Assessments
Data Protection Impact Assessments according to Art. 35 GDPR imply several challenges. Usually, various stakeholders across a company need to provide their input. Furthermore, expert legal knowledge is required to conduct a correct assessment. Such legal knowledge must then be combined with a general understanding of risk assessments in general and technical expertise. Therefore, it is extremely complicated to involve all relevant people and develop a structured process which ensures consistency across all data protection assessments. The digitalized data protection impact assessment tool provided by Osborne Clarke Solutions (OC Services GmbH) addresses these challenges by providing a guided standard set of questions which can be assigned to individual people in the respective company. Questions will guide through the actual risk assessments and a risk matrix will be generated automatically. The tool also offers the possibility to monitor the process of various data protection impact assessments and, therefore, centrally steer all assessments.
Supports the performance of data protection impact assessments according to GDPR
Requirements of data protection supervisory authorities are taken into account in the tool
Your entries are stored in a secure environment and are not stored on servers of regulatory agencies
The tool interactively supports the completion and asks follow-up questions only for certain previous answers
Based on your answers, the tool automatically suggests a risk assessment including the measures to be taken
Through system-side documentation, the tool also supports the fulfillment of data protection obligations ("accountability")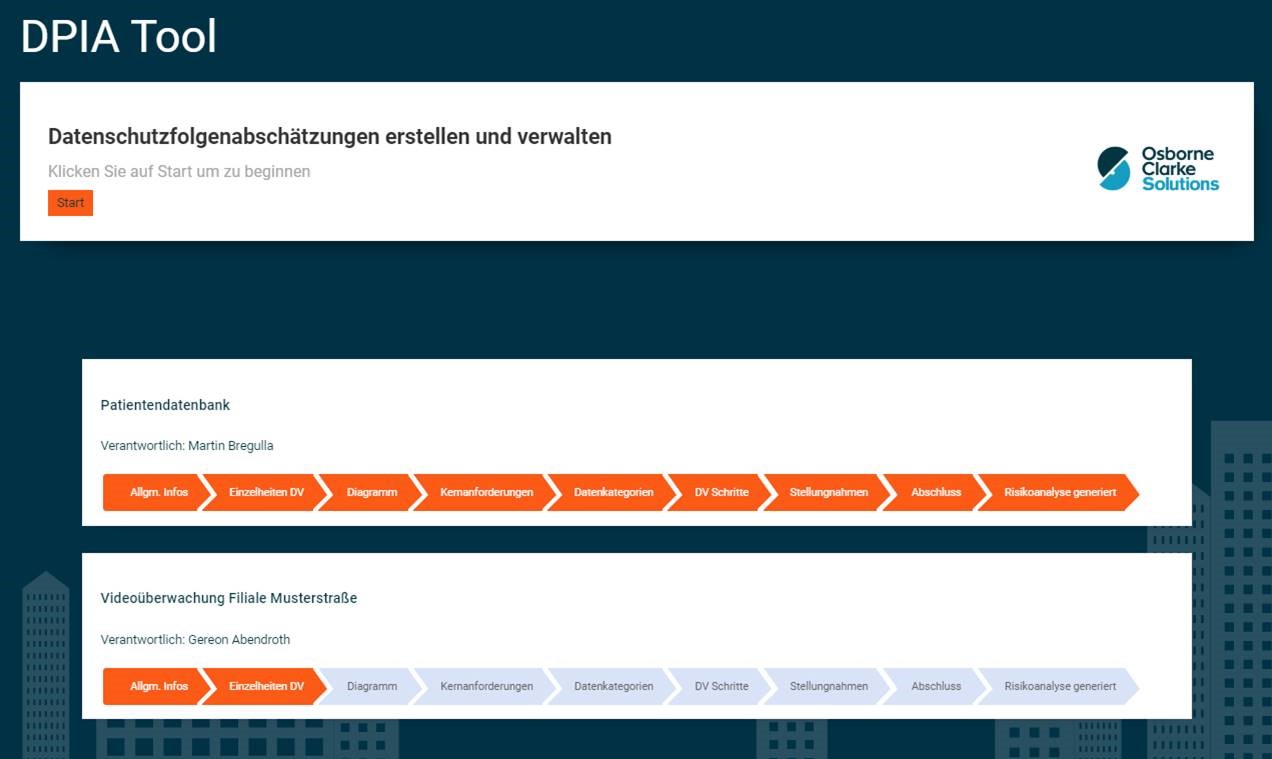 Are you interested in the DPIA tool and its features?
We also develop individually & tailored to your requirements - Talk to us!