Nous mettons notre connaissance pointue et pratique du secteur de l'économie numérique au service de notre clientèle, française et étrangère, et nous focalisons également sur les autres secteurs clés d'Osborne Clarke, à savoir les secteurs de la distribution, des transports, de la santé et sciences de la vie et de l'énergie. Nos domaines d'intervention principaux, à la fois en conseil et en contentieux, sont les fusions-acquisitions et restructurations, les opérations de capital-risque et opérations boursières, les transactions immobilières, la fiscalité des entreprises et fiscalité internationale, le droit du travail et des relations sociales, le droit commercial, économique et de la distribution et le droit de la concurrence.
Naturellement, en tant qu'avocats experts des technologies, un axe fort de notre pratique tient au droit du numérique (Internet, e-commerce et informatique, données personnelles), ainsi qu'au droit de la publicité, des médias et de l'audiovisuel, et la propriété intellectuelle et industrielle.
Our lawyers
---
Experience
---
Leading medical devices manufacturer
Advised on advertising law compliance in France and the launch of its website (data privacy, consumer regulation, media regulation, medical devices regulation).
Onepoint
Assisted a French leading player in the area of digital transformation, on several acquisitions and post-closing integration of listed and non-listed targets specialized in business architecture, digital transformation and business processes management.
Leading NASDAQ technology company
Assisted in relation to several acquisitions, technology transfer transactions and post-closing integration in France over the past two years.
Global car equipment manufacturer
Assisted  a global car equipment manufacturer for the complete demutualization of all its IT systems and completing the negotiation of a large range of IT software and IT services agreements in a tight timeframe.
Pharmaceutical group
Provided general tax assistance to a pharmaceutical group  in claiming before the French tax administration the refund of the 3% tax paid on a distribution of dividends, based on European court case law.
Global healthcare company
On-going assistance with leadership in diabetes care in negotiations with trade unions, consultations with works council on various reorganization projects, several employment disputes and lawsuits, management packages and immigration issues.
HR EMEA management
Assisted HR EMEA management in the framework of labour law matters, in particular concerning drafting of new employment contracts, transfer of employees between entities of the group, non-competition issues and termination of key employees.
International online advertising group
Assisted an international online advertising group on the legal aspects of its offices relocation strategy (relocation of several office spaces into one main site in central Paris).
American medical devices group
Provided tax assistance to an American medical devices group in relation to its transfer pricing matters and provided specific tax advice in relation to  restructuring/reorganisations undertaken by the group in 2016.
Leading global platform
Assisted and represented a leading global platform for private transport services in a data privacy compliance audit and investigation carried out by the French DPA.
French fast-growing start-up
Assisted a fast-growing French start-up in the drafting of the end-to-end contractual framework for the launch of a new global IoT marketplace.
Major telecom company
Assisted the HR management team concerning moral harassment cases in the framework of employees and trade unions actions before French criminal courts.
'Big 4' accountancy firm
Assisted with the development and implementation of a series of training programmes for the NHS and for Civil Service Learning.
3
Careers
---
Features
---
---
How data and technology is changing the way we interact with city infrastructure and what it means for your business.
Visit site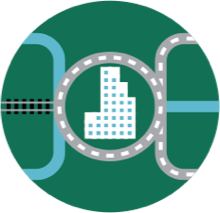 ---
Make sure you're ready and able to engage with today's connected consumer in a complex and shifting regulatory landscape.
Visit site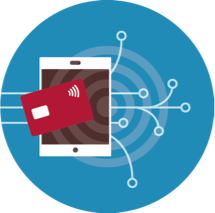 Insights
---
Findings provide the basis for crowdfunding regulation on a European level International legal practice Osborne Clarke has worked with the European Crowdfunding Network (ECN) to co-edit the study: "Identifying market
Written on: 16th Mar 2018
---
Read time 1m
In the first couple of months of the year some of the key topics that we predicted would shape Competition Law in 2018 are already beginning to bear fruit.
Written on: 28th Feb 2018
---
Read time 4m
On 21 December 2017, the French Competition Authority (FCA) imposed a fine of €30,000,000 on the French branch of a chemical products company and its parent company for having hindered
Written on: 28th Feb 2018
---
Read time 3m
View all insights
Connect with one of our experts
---