Wir sind eine der dynamischsten Wirtschaftskanzleien in Deutschland. Mehr als 160 Rechtsanwälte und Steuerberater in unseren Büros in Berlin, Hamburg, Köln und München beraten ein breites Spektrum von Unternehmen in allen relevanten Bereichen des Wirtschaftsrechts. Unsere Anwälte verbinden große Erfahrung in wichtigen Industriesektoren mit einer erstklassigen Rechts-expertise – und schaffen damit für unsere Mandanten wirtschaftlichen Mehrwert.
Wir streben stets nach der besten Lösung, mit einem optimalen Service und möglichst effizientem Aufwand. Als einer der Pioniere bei der Beratung von führenden Unternehmen im Digital Business haben wir besonderes Know-how in allen Mandaten rund um technologiegetriebene Geschäftsmodelle. Unsere Teams haben zahlreiche Preise gewonnen, und wir wurden 2016 für unser Trainingsprogramm als Kanzlei des Jahres ausgezeichnet. Wir sind kontinuierlich unter den Top 20 M&A-Beratern für Midsize-Transaktionen.
Rechtliche Hinweise zu unseren deutschen Büros finden Sie hier.
Our lawyers
---
Experience
---
Careers
---
Features
---
---
How data and technology is changing the way we interact with city infrastructure and what it means for your business.
Visit site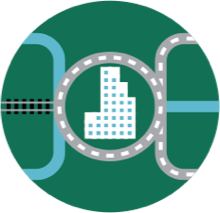 ---
Make sure you're ready and able to engage with today's connected consumer in a complex and shifting regulatory landscape.
Visit site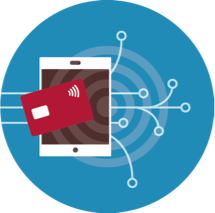 Insights
---
Ein stabiles rechtliches Umfeld für Investoren und Anreize für den Einsatz von Crowdfunding sind die Grundlagen für eine Förderung von erneuerbaren Energien durch Crowdfunding. Das ist das Ergebnis des dreijährigen
Written on: 16th Mar 2018
---
Read time 1m
Osborne Clarke analysiert Markthindernisse für FISMA-Report und bildet Grundlage für europäischen Vorschlag für Crowdfunding-Regulierung Ein Flickenteppich nationaler Crowdfunding-Regulierungen in den einzelnen EU-Ländern und dadurch fehlende Investitionen sind die größten Hindernisse
Written on: 16th Mar 2018
---
Read time 1m
Augmented Reality (AR) applications have an established place in everyday life of many people and industrial processes worldwide. The law is sometimes struggling to keep up, however: Despite the increasing
Written on: 15th Mar 2018
---
Read time 3m
View all insights
Connect with one of our experts
---