Additive manufacturing and 3D printing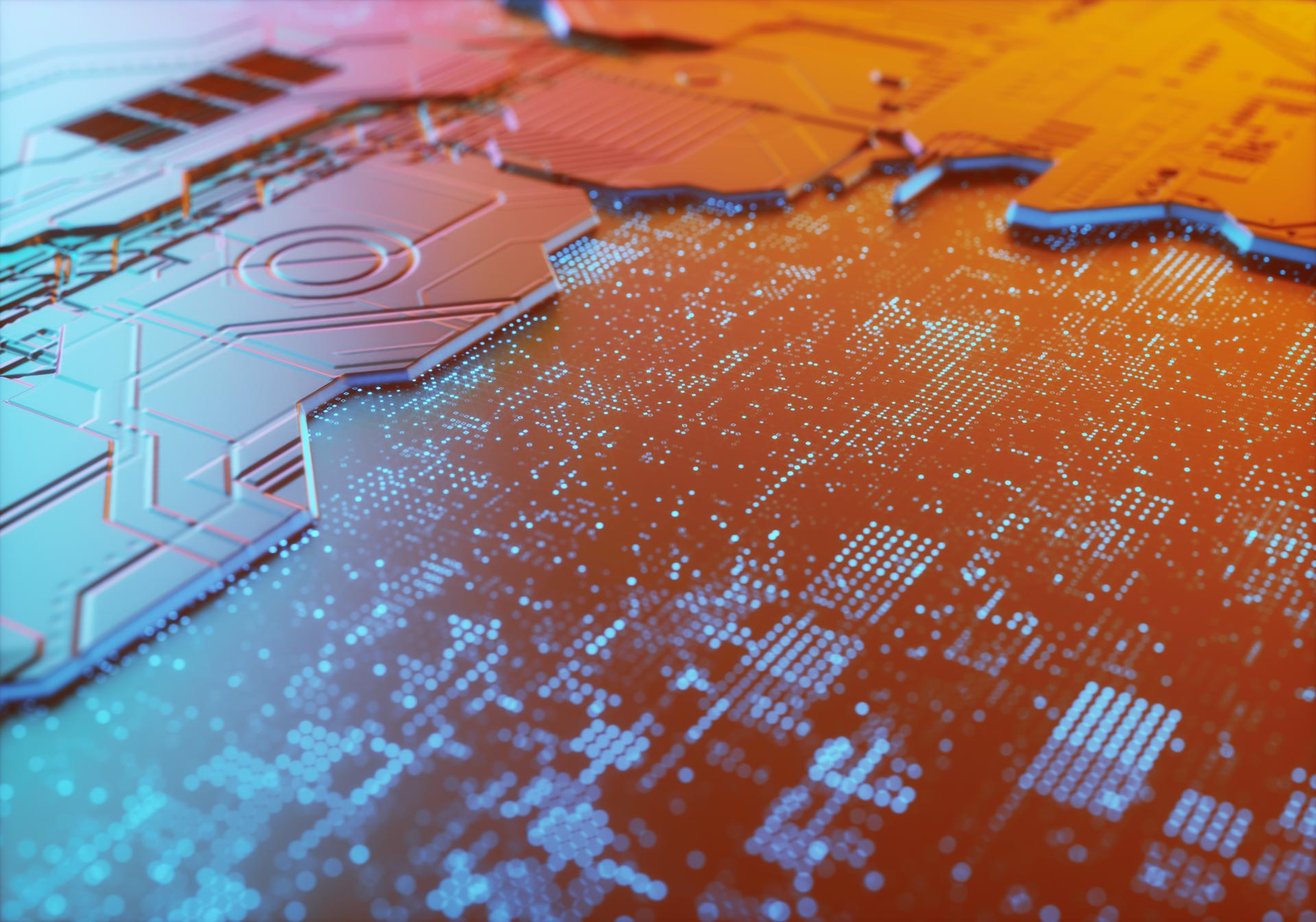 Additive manufacturing has come to the fore as part of the digitalisation of manufacturing. Once largely limited to producing plastic prototypes, this portfolio of technologies is being deployed for fully scaled-up commercial manufacturing in digitised factory processes.
And for good reason. Additive manufacturing can have a direct impact on costs. Far more complex shapes can be made in a single piece, reducing or removing sub-assembly times and costs, and eliminating structural weaknesses around joints.
Manufacturing waste is also vastly reduced because there are no offcuts.
Production can be swiftly shifted from one output to another by changing the digital design file. Personalisation and very small production runs are possible thanks to minimal economies of scale and no physical retooling costs. Supply chains can be radically simplified with additive manufacturing units onsite or in-store. Repairs can be bespoke and precise.
The versatility of this technology has made headlines during the coronavirus pandemic, Smaller scale 3D printing systems were deployed to respond to the sudden and unprecedented demand for medical equipment, including personal protective equipment and ventilator parts.
Transforming production and delivery
Newly enabled generative design techniques mean weight can be removed without changing structural or engineering parameters. This is proving transformative for aviation and vehicle design, where weight dictates power needs – particularly as we shift from combustion to electric engines.
In life sciences and healthcare, digital scanning and fast, personalised production are reducing waiting times for children's orthoses, and enabling personalised implants for bone repairs and dental work. Biocompatible materials can be printed into replacement skin or organs or to repair other physical damage. In the construction sector, concrete can be used to 'print' houses at low cost and high speed. In the food sector, 3D printing can give texture to synthetic proteins, boosting palatability.
Additive manufacturing could even become a new channel to market, as customers purchase the digital file and raw material, and print their purchased goods directly.
What about the potential risks?
Unsurprisingly, the implementation of such dynamic and game-changing technology raises a myriad of legal considerations. Close understanding of the technology and the interrelationship between legal issues is needed.
In terms of intellectual property, for example, what are the issues around additive manufacturing? Reproducing a trade mark, a registered design or a patented product without permission is clearly unlawful, whatever manufacturing technique is used. The same is true for spare parts, although patent holders used to be less concerned about this. Now, however, 3D printing makes it much easier to produce spare parts and so there's a greater risk to revenue streams. There is also the potential "black market" for design files, which can be easily obtained and where intellectual property protections are often ignored. We're helping clients manage these and many other potential risks, offering strategic insight and expertise around management, commercialisation and enforcement of intellectual property rights in these innovations.
With personalised products, particularly in the medical or healthcare context, there is a need to integrate privacy by design where personal and/or sensitive data is being collected and processed as part of the development of the digital design file.
Clients also find our support invaluable in understanding safety and liability issues for products manufactured using additive manufacturing techniques. Increasingly, we're called on to devise systems to ensure products produced using additive manufacturing meet safety and conformance requirements and that traditional contracts are restructured to reflect this new approach. Advice on the interplay of 3D-printing and the detailed framework of consumer rights around the sale of physical goods and/or digital content is another emerging requirement.
Equally, with issues such as the application of building regulations in construction, or of regulation around medical devices or food manufacturing, clients need the support of our regulatory teams, who understand and monitor regulatory developments as new production and delivery techniques arise.