Regulatory Outlook: Product Regulation
Current issues: February 2019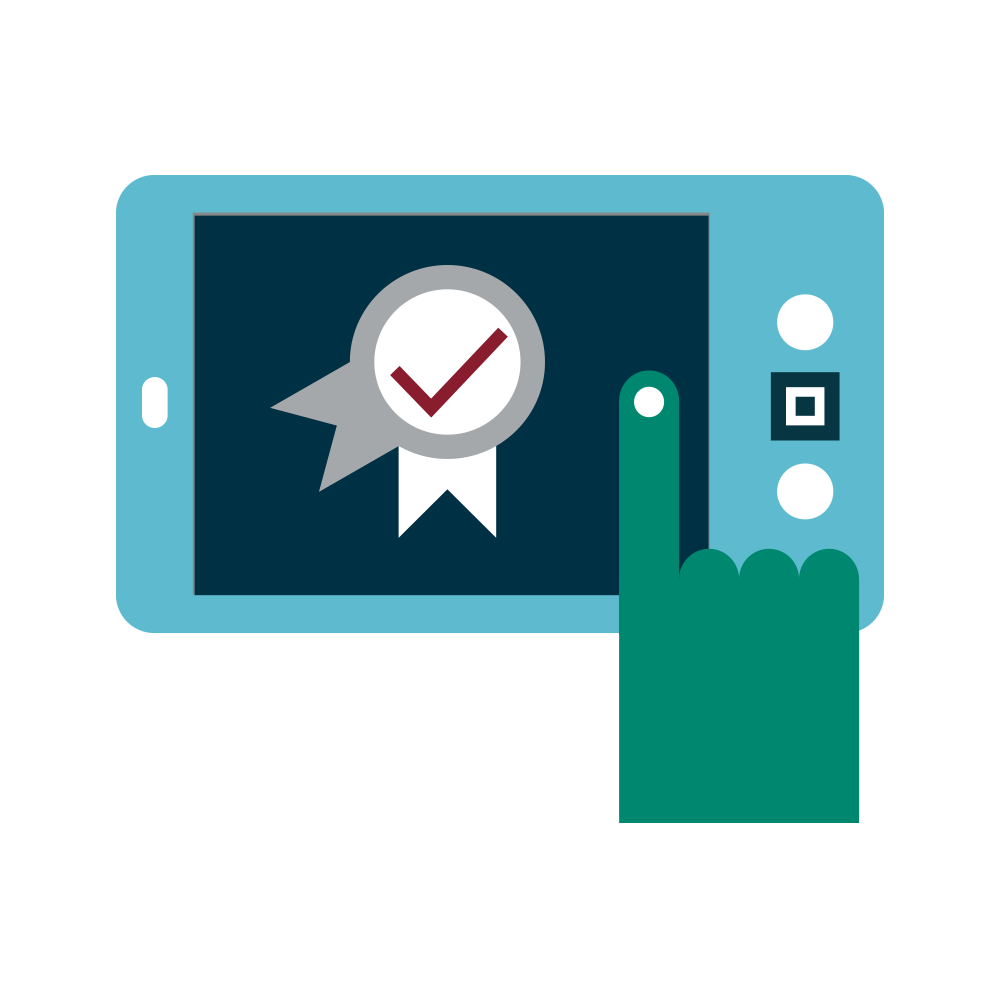 CJEU overturns energy labelling legislation
On 8 November 2018, the Court of Justice of the European Union (CJEU) found that the testing regime mandated in Delegated Regulation (EU) No 665/2013 violated the Energy Labelling Directive, in that it failed to provide for tests on vacuum cleaners to be carried out under "normal conditions".
The Delegated Regulations set out that vacuum cleaners were only to be tested when the dust receptacle was empty. Dyson argued that vacuum cleaners are rarely used when the dust receptacle is empty, and that vacuum cleaners which use bags become less efficient as the bag fills. Dyson argued the tests were not, therefore, under "normal conditions", and were giving false results to consumers.
The CJEU accepted Dyson's arguments and annulled the Delegated Regulations. The Commission will now have to pass new implementing legislation setting out a new testing regime, which is compatible with the provisions of the Energy Labelling Directive.
Medicinal products and medical device regulations post-Brexit
The  Medicines and Healthcare Products Regulatory Authority (MHRA) has consulted on draft legislation to be put in place in the event of a no deal Brexit.
The draft legislation sets out the role of the MHRA in regulating medicines and medical devices in the absence of the European Medicines Agency (EMA); how manufacturers of those products will be able to bring them to market in the UK; and how clinical trials will be regulated.
While the legislation is currently in draft, if adopted it promises to speed up the process for bringing these products to market, in particular when compared with the current Centralised Procedure for medicines in the EU.
Importantly, it also sets out that any medicinal product or medical device correctly placed on the market before exit day will automatically be granted UK marketing authorisation.
For more, see the MHRA's guidance note on medicinal products and medical devices in the event of a no deal Brexit.
UK government legalises medicinal cannabis
As of 1 November 2018, specialist doctors are now able to prescribe medicinal cannabis products to patients legally.
The UK is well placed to meet the anticipated increase in demand for cannabis-derived medicines. It is already the largest producer of legal cannabis in the world, and the largest legal exporter too.
For now, the government has only given cannabis-derived medicines "unlicensed" status, meaning they do not have full marketing authorisation and therefore can only be supplied where there is no reasonable licensed alternative. However, the results of a series of ongoing trials appear to show numerous potential benefits of medicinal cannabis, and the government may allow for licenced medicinal cannabis in the future.
UK Drone Bill yet to be debated
The pre-Christmas incident at Gatwick, where thousands of passengers were left stranded after drones were flown over the runway, highlighted the need for effective regulation of unmanned aerial vehicles.
The Drone (Regulation) Bill was introduced to Parliament as long ago as September 2017, but is yet to receive its second reading. This is currently scheduled for February 2019, although with Brexit very likely to take up all of Parliament's time through to March, this now seems unlikely.
It is already a criminal offence to fly a Drone within 1km of an airport. The new Bill would enhance Police powers to enforce the current regulatory regime, amongst other things.
Increasing enforcement powers for EU regulators
Compliance and Enforcement Regulations, which are currently awaiting their first reading in the European Parliament, seek to increase enforcement powers for regulators in the EU. Of particular note is the proposal to introduce the concept of a "reference person", which would require anyone selling consumer products governed by harmonised legislation into the EU to have an EU-based authorised representative taking on the compliance responsibilities. While a seemingly small change, the proposal has proved controversial with SMEs from third countries, who feel it is an additional compliance burden.
In Focus: No deal Brexit
What would be the impact of a no deal Brexit for UK businesses trading with the EU?
Medicinal products and medical devices
EU law requires that marketing authorisation holders of medicines (those who are permitted to manufacture and place medicines on the EU market) are established in the EU. In addition, a number of processes must be carried out, and documents held, within the EU. In particular, these relate to obligations around pharmacovigilance and batch release.
For the manufacturers of medical devices, either the manufacturer will need to be established in the EU, or they will need to appoint an "authorised representative" that is. The EU will no longer recognise certificates obtained from a UK Notified Body. These will either need to be re-obtained from an EU Notified Body or transferred.
Vehicles
In order to sell and register a vehicle in the EU, the manufacturer must hold a European Community type-approval. This must be issued by a Type Authority in an EU Member State. Type-approvals issued by a UK authority will no longer be valid in a no deal scenario, and new type-approval from an EU Member State's authority would need to be obtained.
Manufacturers of vehicles established outside of the EU will need to appoint a representative in the EU to represent them before the type-approval authority.
Harmonised goods
Goods which are required to meet certain "essential safety requirements" under EU law in order to be sold are known as "harmonised goods". These include machinery, personal protective equipment, toys and other goods.
As with medical products, where the goods are required to be tested by a Notified Body, tests carried out by UK Notified Bodies will no longer be valid, so new tests will need to be carried out by EU-based Notified Bodies. Each type of "harmonised" product is subject to its own rules. Therefore, specific advice should be sought for each type of product to establish whether any individual, additional requirements will need to be met.
Non-harmonised goods
Goods which are subject to individual national requirements, rather than EU wide "essential safety requirements", are known as "non-harmonised goods". Under the current regime, a good lawfully sold in one EU Member State is permitted to be sold in another Member State even if that state's local requirements are different for that item (subject to some exceptions). This is known as "mutual recognition", and will no longer include the UK in the event of a no deal Brexit.
This means that UK businesses will need to ensure that goods sold into the EU comply with the local rules of the first Member State the goods are sold in. Mutual recognition will allow those goods to be sold in the rest of the EU.
REACH
Companies producing chemicals governed by the Registration, Evaluation, Authorisation and Restriction of Chemicals Regulations (REACH) will continue to be regulated by the European Chemicals Agency (ECHA) in the EU. However, REACH requires companies registered with ECHA to be based in the EEA. Therefore, companies will need to transfer those registrations to an EEA-based entity in the event of a no deal Brexit.
Biocides
Companies wishing to apply for new active substance approvals under the Biocidal Products Regulations in the EU would need to continue to apply to ECHA for approval. Applications currently made to the HSE (the UK's competent body) which are not completed before exit day will not be valid in the EU. Additionally, a holder's product authorisations must be established within the EU, so if necessary these should be transferred to an entity established within the EU.
What would be the impact of a no deal Brexit for non-UK businesses trading with the UK?
Medicines and medical devices
Any medicines which have been approved via the EU's centralised procedure prior to the UK exiting the EU will automatically receive UK marketing authorisation (unless the manufacturer chooses otherwise). Marketing authorisation holders (MAHs) will then have a grace period to provide the MHRA with certain technical information to allow the UK marketing authorisation to be maintained.
Subsequent applications for marketing authorisation will need to be made directly to the MHRA. Eventually, all UK MAHs will have to be established within the UK, and the Qualified Person for Pharmacovigilance of the MAH will need to be resident in the UK. The MHRA is granting a transition period until the end of 2020 to allow companies to comply with these changes.
Similarly, the MHRA will recognise medical devices for a "time-limited period" which are already registered on the EU market prior to Brexit day. Following this, applicants will need to be established in the UK, or have a UK "sponsor".
Vehicles
EU type-approvals will become invalid at the date of exit. Therefore, manufacturers will need to ensure they obtain type-approval from the relevant UK body in order to continue selling vehicles on the UK market.
However, existing EU type-approvals (granted before exit date) will be automatically converted to "provisional" UK approvals. The provisional approval will be time-limited, and manufacturers will need to apply for UK approval to convert the provisional into final approval.
Harmonised goods
Harmonised goods placed on the UK market prior to exit date will be able to continue to be sold in the UK. Additionally, goods which meet essential requirements of EU law (and are tested by an EU Notified Body to show this) will be able to continue to be sold after exit date for an unspecified time-limited period. EU conformance marks (such as CE marks) will also continue to be accepted for a time-limited period.
Following the expiration of this period, products will need to be tested by a UK Notified Body, meet UK essential requirements, and carry a UK conformance mark.
The UK will recognise authorised representatives based in the EU for 18 months after Brexit with the exception of "responsible persons" for cosmetic products.  To sell cosmetics in the UK following a no deal Brexit, an UK-based responsible person will need to be appointed.
Importers into the UK will have an 18 month transition period before they are required to include their name and address on the product.  During the 18 months they will be required to include their details on accompanying documentation.
Non-harmonised goods
Businesses importing into the UK will need to ensure their goods comply with UK national requirements and standards, as the UK will no longer recognise the standards of EU Member States.
REACH
The new UK regulatory regime will largely preserve REACH, so far as possible. However, there would be no need for countries outside the UK to register under the new UK regime – it would be importers who would be obliged to register using the UK's new platform. Enforcement would be undertaken by the HSE and the Environment Agency.
Biocides
The UK will adopt the Biocidal Product Regulations with only minor changes as of exit day. The main change will be that an application for active substance or product authorisation made to the HSE will no longer be valid on an EU-wide level. Authorisations which are valid on exit day in the UK (irrespective of where they were granted) will continue to be valid in the UK until they expire. If you are applying for an authorisation in another EU Member State which has not been granted on exit date, this will not become a valid UK authorisation when it is granted.
Classification, Labelling and Packaging Regulation
As with other legislation, the CLP Regulation will be adopted as a UK regime, with minor amendments, on exit day. Therefore, companies importing chemicals into the UK from the EU will need to become competent in relation to  the role of an importer under CLP. Additionally, the HSE will gain new powers, being able to put in place new rules on mandatory labelling – effectively taking over the functions of ECHA.
What should businesses be doing now to prepare for a no deal Brexit?
In order to prepare for a no deal Brexit, businesses need to consider the following:
To sell in the EU, which EU entity will take on responsibility for ensuring the product complies with EU law?  The name and address of the EU entity should be included on the product label.  Specific rules apply to medicines, medical devices, vehicles and cosmetics.
To sell in the UK, depending on the type of product, do any changes need to be made to the label (for example, to include a UK address)? Does the entity that is placing the product on the UK market appreciate that they are now acting as an importer rather than a distributor (and understand what difference that makes to their role and responsibilities)?
Do technical and other documents need to be transferred to the EU or UK? Will two sets of documents need to be stored – one in each jurisdiction?
If documents have been issued by UK Notified Bodies or Type Authorities, do these need to be re-issued by an EU body?
Dates for the diary
| | |
| --- | --- |
| 8 February 2019 | Responses to consultation on legal and regulatory framework for automated vehicles due. |
| 11 February 2019  | Consultation on new legislation to impose duty on tobacco for heated tobacco vaporisers closes. |
| 15 February 2019 | Drone (Regulation) Bill 2017-2019 to be reintroduced to the House of Commons via its second reading. |