Being a Partner at Osborne Clarke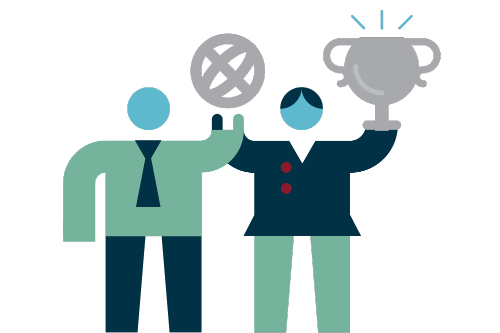 Our partners are the embodiment of our values, the drivers and custodians of the business, of the culture that makes Osborne Clarke special.
Being a Partner at Osborne Clarke is a great responsibility. It means being a good listener, understanding what clients need even when they can't express it themselves. It means managing and developing your team so that every individual can reach their full potential. And it means knowing when to take a risk – the mark of a true leader.
Our partners need to be great lawyers, of course, but they need to balance legal knowledge with a deep understanding of the markets in which our clients are operating, and to share that knowledge, leading the thinking that will shape sectors.
We have high expectations of our partners, yes, but what's most important is that you fit into our culture. Clients say they enjoy dealing with us, our people say they like working here and feel valued, and we want partners who feel, instinctively, that they can make sure we continue to meet and exceed expectations.
Contact us
I joined Osborne Clarke for three primary reasons: culture, ambition and footprint. I've had the freedom to be myself, work hard and have fun. The firm's focused growth, international network and global reach suits my specialism perfectly. Arty Rajendra - Partner and Head of IP Disputes
Bold, Provocative Thinking
This is a firm where brave, new ideas – and the confidence and conviction to see them through – are highly prized.
Put it this way: we're never afraid to take a view if it gets people thinking.
Bristol
Take its urban buzz, vibrant culture and thriving independent spirit – and mix it with access to fantastic countryside, good schools and excellent housing – and it's easy to see why Bristol regularly tops the list of the UK's most desirable places to live.
Bristol
London
Our London office runs the gamut from leading on revolutionary, industry-shaping business deals and pushing the innovation agenda in tech, media and comms, right through to helping businesses and governments shape the future of our cities and the built environment.
Read more
Reading
Our Reading office acts as an important technology hub for the firm. With a local client base that ranges from the likes of tech giants to traditional banks, we also work with some of the best high-growth investors in the market.
Read more
26
International locations
3
Transformational trends