Depuis le cœur de l'Europe, nous constituons la base pour notre équipe réglementaire européenne pluri-juridictionnelle. Nous dispensons des conseils concernant des questions cruciales à l'échelle de l'UE, telles que la concurrence, les marchés publics et les aides d'État, et nous travaillons en étroite collaboration avec nos collègues internationaux, afin de fournir un service transfrontalier irréprochable.
Nous jouissons d'une grande expérience en ce qui concerne la dispense de conseils aux acteurs majeurs et émergents dans différents secteurs, tels que le business numérique, les sciences de la vie, le secteur immobilier, le secteur de la distribution, et notre expertise en termes de conseil couvre les domaines du droit commercial, du droit des sociétés, du droit du travail, du droit des nouvelles technologies, du droit de la propriété intellectuelle et du droit fiscal. En outre, nous représentons de nombreuses entreprises américaines, indiennes et européennes ayant des activités ou qui ont des entreprises affiliées en Belgique.
Our lawyers
---
Experience
---
Belgian holding company
Advised a Belgian holding company on the Belgian legal and tax implications of a merger involving shareholders in various jurisdictions that raised international tax issues.
Stock option tax advice
Advised on the Belgian tax implications of stock option plans for several international companies located in various European and American jurisdictions.
TiGenix
Advised TiGenix, which is listed on Euronext Brussels, on its €25 million issue of convertible bonds and on its private placements of shares totalling €33 million.
Onepoint
Advised Groupe Onepoint on its public takeover of Vision IT Group, listed on Alternext Brussels and Alternext Paris.
Transport company
Acted in multi-jurisdictional litigation involving a world-leading transport company and its former owner.
Sports brand
Advised on the development and implementation of a strategic distribution centre - covering supply chain, logistics and procurement - for a well-known sports brand.
Careers
---
Features
---
---
How data and technology is changing the way we interact with city infrastructure and what it means for your business.
Visit site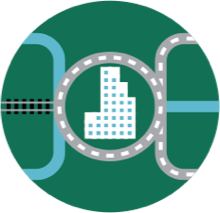 ---
Make sure you're ready and able to engage with today's connected consumer in a complex and shifting regulatory landscape.
Visit site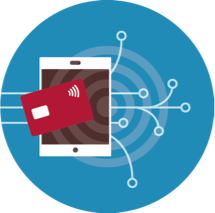 Insights
---
Outlook for 2018 Following a very intense 2017, mainly at the mid-market level, Belgian M&A activity is set for a promising start in 2018: Several studies and surveys confirmed that
Written on: 1st Feb 2018
---
Read time 4m
As we welcome in 2018, we look back on a year gone by that was dominated by discussions on selective distribution prompted by the growing body of case law
Written on: 29th Jan 2018
---
Read time 4m
Belgium's tax reform, with a phased implementation from 2018 to 2020, will, mostly, have a positive impact on large companies, with a decrease in the corporate tax rate and the
Written on: 12th Jan 2018
---
Read time 1m
View all insights
Connect with one of our experts
---