Vanuit het hart van Europa vormt ons Brussels kantoor tevens de uitvalsbasis van ons multi-jurisdictioneel team inzake Europese regelgeving, dat clienten bijstaat met advies over cruciale kwesties de hele EU aanbelangen zoals mededinging, aanbestedingen en overheidssteun. Door de nauwe samenwerking met onze internationale collega's zijn we in staat een naadloze grensoverschrijdende service aan te bieden.
We hebben aanzienlijke ervaring in het verstrekken van advies aan leidinggevende en opkomende spelers op de Belgische markt in de Digitale Wereld, Levenswetenschappen, Vastgoed en Retail, evenals een expertenteam gespecialiseerd in Handelsrecht, Vennootschapsrecht/Fusies en Overnames, Arbeidsrecht, IT & IP en Fiscaal recht. Onder onze cliënten tellen wij veel grote Amerikaanse, Indiase en Europese ondernemingen die actief zijn, of gelieerde ondernemingen hebben in België.
Our lawyers
---
Experience
---
Belgian holding company
Advised a Belgian holding company on the Belgian legal and tax implications of a merger involving shareholders in various jurisdictions that raised international tax issues.
Stock option tax advice
Advised on the Belgian tax implications of stock option plans for several international companies located in various European and American jurisdictions.
TiGenix
Advised TiGenix, which is listed on Euronext Brussels, on its €25 million issue of convertible bonds and on its private placements of shares totalling €33 million.
Onepoint
Advised Groupe Onepoint on its public takeover of Vision IT Group, listed on Alternext Brussels and Alternext Paris.
Transport company
Acted in multi-jurisdictional litigation involving a world-leading transport company and its former owner.
Sports brand
Advised on the development and implementation of a strategic distribution centre - covering supply chain, logistics and procurement - for a well-known sports brand.
Careers
---
Features
---
---
How data and technology is changing the way we interact with city infrastructure and what it means for your business.
Visit site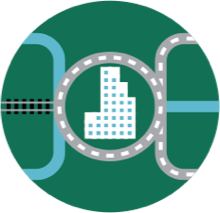 ---
Make sure you're ready and able to engage with today's connected consumer in a complex and shifting regulatory landscape.
Visit site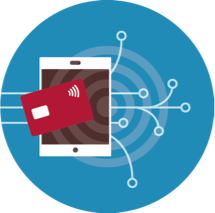 Insights
---
Outlook for 2018 Following a very intense 2017, mainly at the mid-market level, Belgian M&A activity is set for a promising start in 2018: Several studies and surveys confirmed that
Written on: 1st Feb 2018
---
Read time 4m
As we welcome in 2018, we look back on a year gone by that was dominated by discussions on selective distribution prompted by the growing body of case law
Written on: 29th Jan 2018
---
Read time 4m
Belgium's tax reform, with a phased implementation from 2018 to 2020, will, mostly, have a positive impact on large companies, with a decrease in the corporate tax rate and the
Written on: 12th Jan 2018
---
Read time 1m
View all insights
Connect with one of our experts
---